Military Professional Reading List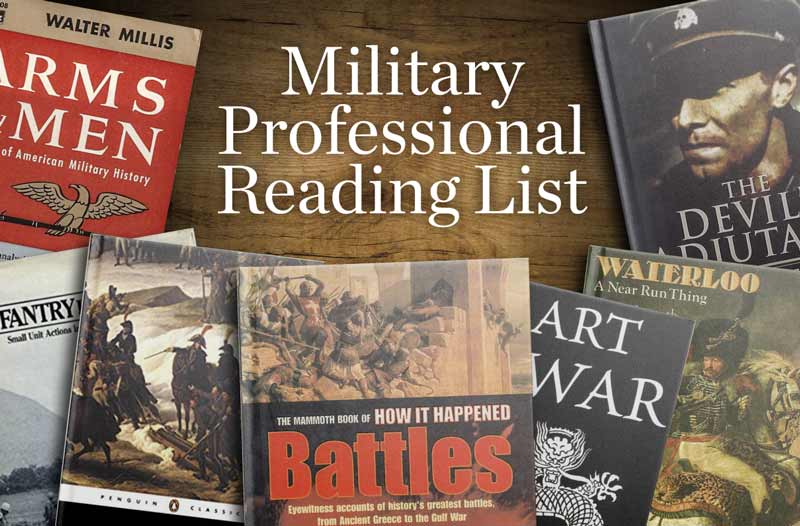 Want to keep up with current trends in military affairs to further your professional development? Are you looking for classic military literature to inspire your thinking? MOAA's reviewer Col. William Bushnell, USMC (Ret), has put together a compilation of Contemporary Books and Vintage Books that will keep you turning the pages.
Each list is updated twice a year to provide a wide variety of subject and thought and to highlight books that might not appear on other professional reading lists. The contemporary list is updated in July and January; the vintage list is updated in April and October.
And there's more. At the end of these two lists, you will find MOAA's unscientific sampling of the reading lists from the JCS chairman, the service chiefs, and other national leaders. We've come up with some favorites, which are listed on everyone's list.
You also may want to check out the professional reading lists compiled by National Defense University (NDU). There you'll find recommendations from each military service and other prominent sources. Read more about it here.
Order these books through AmazonSmile using MOAA's Scholarship Fund as your shopping beneficiary and together we can help provide educational assistance for children of military families.