By Col. William D. Bushnell, USMC (Ret)
The latest additions to MOAA's Military Professional Reading List include a first-person look at World War II tank battles and World War I trench warfare, along with a recap of Great War naval battles and a look at the Battle of Midway from the Japanese perspective.
You can order these books via the links in the titles below.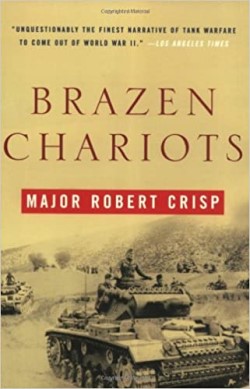 By Major Robert Crisp. W.W. Norton, 2005. ISBN 978-0-3933-2712-0.
World War II memoirs are many, but few are as exciting and powerful as Crisp's (1911-1994) experiences as a British tank troop (platoon) commander in the Royal Tank Regiment in North Africa in 1941. Originally published in 1959, Crisp tells a colorful, gritty story of tank warfare covering 28 days in November-December 1941 during the chaotic battles of Operation Crusader, the desperate effort to relieve Tobruk of German and Italian pressure.
As a young lieutenant, Crisp led his troop of M3 Stuart light tanks, known as "Honeys" to the British, in fast-paced mobile tank warfare against the armor of the Afrika Korps. He honestly reveals the fear, fatigue, stress, elation, and responsibility of a junior officer at war. Well done.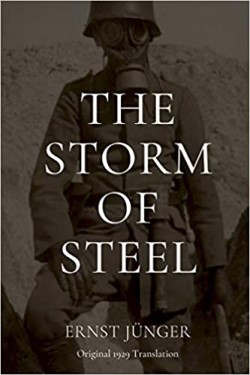 By Ernst Junger. Penguin Classics, 1961 (2004). ISBN 978-1-142-43790-5.
The 1928 book All Quiet on the Western Front is touted as the best portrayal of World War I, but it's a work of fiction. The Storm of Steel is not a novel; originally published in 1920, it is probably the best, most graphic nonfiction memoir of war on the Western Front written by a German soldier. Junger (1895-1998) fought on the Western Front for four years – first as an infantry private, later as a highly decorated platoon and company commander fighting the British and French.
This is much better than the 1928 book because it is a true account of trench warfare and contains no pacifist, political, or strategic views – just stark descriptions of the trenches, raids, patrols, artillery barrages, and frontal assaults, suffering wounds and witnessing death on a personal scale. He tells of the fear, fury, and bloodlust of close combat. A brilliant work with exciting and powerful images.
By James M. Perry. John Wiley & Sons, 1996. ISBN 978-1-684-4222-4-1.
Similar to military disaster books by Saul David and William Weir, Perry presents an exciting and incisive examination of historic military disasters, with 11 battle and campaign studies that feature the inept leadership of general officers, incompetents who led their soldiers to needless slaughter. With the exception of Major-General Edward Braddock in 1755, these battles, campaigns, and generals are mostly unknown, but their shameful examples are worthy of attention and study.
This is grim reading showcasing the fateful blunders of generals in 19th century Haiti, Afghanistan, South Africa, Khartoum, Ethiopia, and Cuba, as well as the British disaster in Mesopotamia in World War I and Spain's shameful sacrifice of an entire army in Morocco in 1926. The generals were not cowards, but they were all arrogant, ignorant, and willfully stupid, and as a result, the lives of tens of thousands of soldiers were wasted.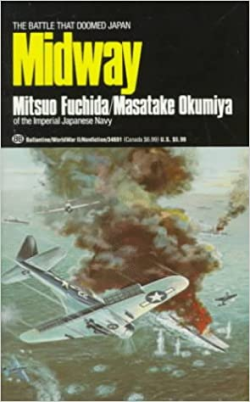 By Captain Mitsuo Fuchida and Commander Masatake Okumiya. Naval Institute Press, 1955 (2001). ISBN 978-1-5575-0428-9.
Written in 1951, these two Imperial Japanese Navy officers tell the Japanese side of their crushing defeat at the Battle of Midway in 1942. As fleet staff officers, they were involved with the creation and execution of the Japanese plan to attack Midway and draw the U.S. Pacific fleet into a decisive naval battle. Fuchida was an eyewitness to the battle, barely surviving.
The authors present an inside look at Japanese naval strategy, plans, and decisions leading up to the battle, including the diversionary attack on the Aleutians. With honest, forthright descriptions, they discuss actions, decisions, mistakes, and the critical importance of luck, intelligence, and missed opportunities. The introduction by Adm. Raymond Spruance, USN, is particularly revealing. This is a nice companion to another Japanese battle analysis, The Battle for Okinawa by Colonel Hiromichi Yahara (Wiley, 2002).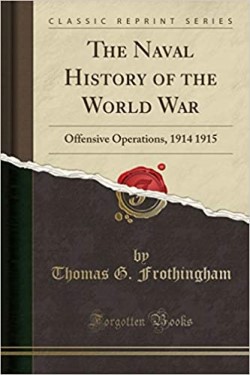 By Capt. Thomas G. Frothingham, USA. Harvard University Press, 1924. No ISBN.
This is the first book in a three-volume naval history set written by Frothingham (1865-1945) between 1924 and 1927. Here he covers British and German naval operations in the first two years of World War I. Subjects include combatant naval strategies, tactics, force comparisons, and operations in the Atlantic, Pacific, North Sea, Mediterranean, and Indian Ocean. He also presents details of cruiser warfare, commerce raiding, and submarine and mine warfare.
The naval battles of Coronel, Dogger Bank, and the Falklands get well-deserved special treatment, along with the disastrous allied attempt to force the Dardanelles. Excellent maps accompany the well-presented narrative. The other two volumes are The Stress of Sea Power, 1915-1916 and The United States in the War, 1917-1918.
Col. William D. Bushnell, USMC (Ret), is a regular contributor to MOAA.org and Military Officer magazine.
Support MOAA Charities
Your generosity will benefit the work of The MOAA Foundation and MOAA Scholarship Fund. Click for details.