By Col. William D. Bushnell, USMC (Ret)
The latest additions to MOAA's Military Professional Reading List cover naval warfare, the future of cyberweapons, and an illustrated guide to military history throughout the ages. You can order these books via the links in the titles below.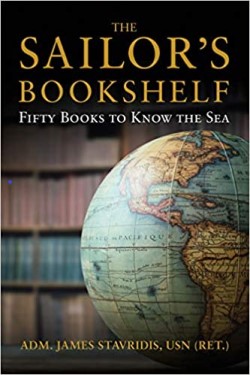 By Adm. James Stavridis, USN (Ret). Naval Institute Press, 2021. ISBN 978-1-68247-698-7.
Adm. Stavridis is well known as a naval officer (four stars) and former Supreme Allied Commander of NATO. He has written 10 books, but now writes about other people's books and why they are important.
This, then, is a treasure chest of sea literature presented as short essay-like synopses of his favorite 50 books (both fiction and nonfiction) covering history, science, leadership, invention, and exploration. A number of the books and authors will be familiar, e.g. Mahan, Slocum, Heyerdahl, and Atlantic (2010), Sea Power (1960), and The Silent World (1954). Others are more obscure, like Dava Sobel's Longitude (2007), Thomas Heggen's novel Mister Roberts (1946), and Bradley Fiske's The Navy as a Fighting Machine (1916). This is a perfect aid to navigating the fascinating and entertaining world of the oceans.
[RELATED: From Admiral to Author: James Stavridis Offers Advice to Military Writers]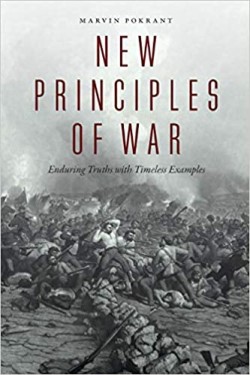 By Marvin Pokrant. Potomac Books, 2021. ISBN 978-1-64012-222-2.
Retired military operations analyst Pokrant offers a new approach to discussions of the origins and practice of the principles of war, highlighting the principles observed by Americans, British, Germans, French, Russians, and others. Best are his studies of each basic principle – mass, surprise, maneuver, initiative, etc. – using historical examples like Gettysburg and Stalingrad to illustrate both successful and disastrous applications.
He also presents modern distinctions between such factors as "the initiative" being different from "gaining the initiative," and why the principle of "simplicity" is not simple at all. Pokrant splits a lot of hairs here, but his historical examples are accurate and revealing. Worth the read.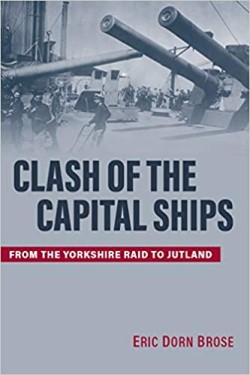 By Eric Dorn Brose. Naval Institute Press, 2021. ISBN 978-1-68247-711-3.
As a military historian specializing in German and European history, Brose offers probably the most detailed study of the Battle of Jutland in 1916, the largest and most destructive naval battle of World War I. He begins with British and German naval strategies, relative strengths and weaknesses, and mercurial naval leadership from 1914 to the iconic sea battle involving massive warships two years later.
He smartly describes the admirals – Beatty and Jellicoe, Hipper and Sheer – brilliant and bickering, whose poor planning, misunderstood intelligence, missed opportunities, and overall bad luck resulted in a wild, indecisive big gun melee between huge battleships, battle cruisers, and dreadnaughts. Brose also highlights flawed ship construction, defective ammunition, and pitiful gunnery. It's no surprise that Britain could have lost the war in one day; it is surprising it didn't.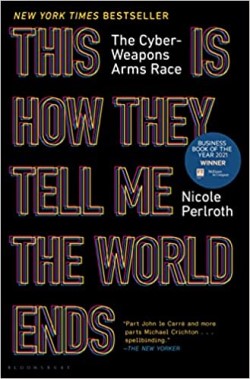 By Nicole Perlroth. Bloomsbury Publishing, 2021. ISBN 978-1-63557-605-4.
By now, everyone knows the vulnerabilities of computer systems to intrusion, manipulation, and disruption by hackers, criminals, terrorists, rogue states, and enemy nations. What we did not know is how bad the global cyber-arms race really is. Award-winning New York Times journalist Perlroth brilliantly reveals the people, organizations, methods, and motivations of the growing cyberwar threat and its bad actors at home and abroad.
This is doomsday journalism: well-written, meticulously researched, frightening, and smartly presented. She explains the "zero-day" and how the U.S. is falling behind in this secretive, fast-moving cyber-arms race. And we thought Siri and Alexa were annoying.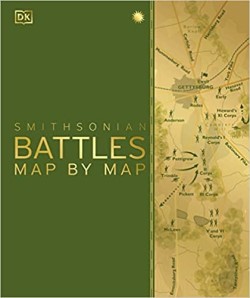 Edited by Hugo Wilkinson. Penguin Random House, 2020. ISBN 978-0-7440-2997-0.
As expected, the Smithsonian has produced a beautifully illustrated and polished portrayal of famous battles throughout history, from Kadesh (1285 B.C.) to the Iraq War (2003), using more than 140 detailed, full-color maps to depict terrain, forces, actions, and results.
Many battles are familiar, like Cannae (216 B.C.), Balaklava (1854), and Midway (1942). Others are more obscure and equally fascinating, such as Legnano (1176), Sekigahara (1600), and Spion Kop (1900). Sidebars offer details about weapons, technology, tactics, leadership, politics, war aims, geography, and key personalities. This is not only entertaining reading, but also a valuable reference book.
Support MOAA Charities
Your generosity will benefit the work of The MOAA Foundation and MOAA Scholarship Fund. Click for details.