By Col. William D. Bushnell, USMC (Ret)
From Spartan legend to social media, and from island warfare to armored combat, the latest additions to MOAA's Military Professional Reading List cover the gamut. You can order the books through the links in the titles below; MOAA is an Amazon Associate and earns money from qualifying purchases, with the revenue supporting The MOAA Foundation.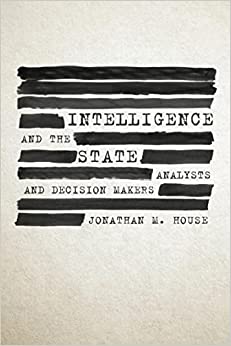 By Jonathan M. House. Naval Institute Press, 2022. ISBN 978-1-68247-772-4.
House is a military historian and retired U.S. Army intelligence officer. This is an excellent assessment of the relationship between the professional intelligence community that collects, researches, and analyzes intelligence and the nation's decision makers that use it – and how bias, myopia, and ignorance can distort conclusions and decisions.
House offers historical examples of the relationship beginning with European precedents, through the U.S. intelligence community from 1882 to today. Best is his chapter "The Paradox of Warning" which exposes myths, risks, and the high costs of failure. A sobering portrayal of how things are supposed to be done: "Trust is the key word."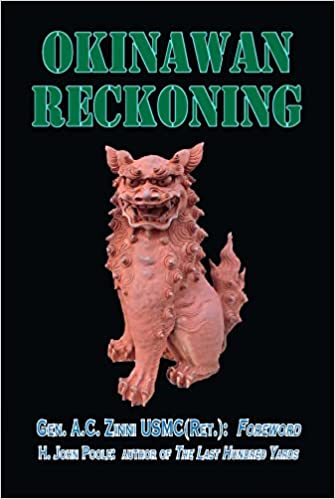 By H. John Poole. Posterity Press, 2022. ISBN 978-1-7354530-0-2.
Retired Marine and Vietnam veteran Poole has written 22 books on historical and contemporary tactics, intelligence, terrorism, conventional and unconventional warfare, and counterinsurgency. Two of the earlier books were about iconic Pacific war island battles, and this is the third, tackling the Battle of Okinawa in 1945.
Poole's books are instructional, offering the how and why of warfare in all its forms. This work continues that format: He tells why the Battle of Okinawa differs from other island battles (adaptation, changes in tactics and strategic aim), and how U.S. forces overcame unexpected challengers imposed by the Japanese. Detailed descriptions of close combat (infantry, tanks, artillery) conclude that well-trained infantry in small, well-led units are the Kings of Battle. Inspired and educational.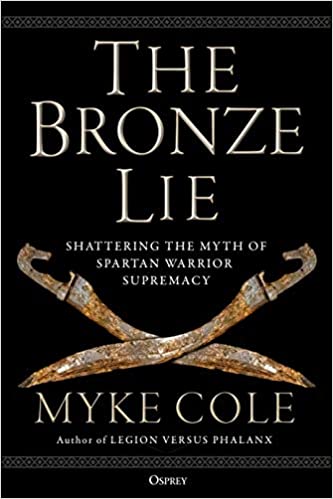 By Myke Cole. Osprey, 2021. ISBN 978-14728-4375-3.
American historian Cole explores the popular view of Sparta's military supremacy in this provocative examination of Spartan military history. He asserts that Spartan warrior superiority in the Greek wars was more propaganda than fact, highlighting the many overlooked Spartan battlefield defeats, revealing Spartan militarism to based on citizen elitism and suppression of its "near-slave underclass" of helots.
He describes Spartan training, tactics, and battles in great detail in the Greco-Persian Wars, the Messenian Wars, and the Corinthian War. An interesting study of warfare as flimsy legend.
By John Spencer. Potomac Books, 2022. ISBN 978-1-64012-512-4.
Written by a retired Army combat veteran (two combat tours in Iraq), now the chair of Urban Warfare Studies at West Point, this is a very personal and revealing memoir highlighting how the U.S. military has changed with the influence of instant communications, social media pressures, and the impacts of frontline and home front distractions.
Spencer focuses on the challenges of creating unit and task cohesion, teamwork, trust, and social cohesion. He stresses that bonds between soldiers are not the result of magic, but are developed through shared hardships and considerate, competent small-unit leadership. His narrative is crisp, insightful, and on target.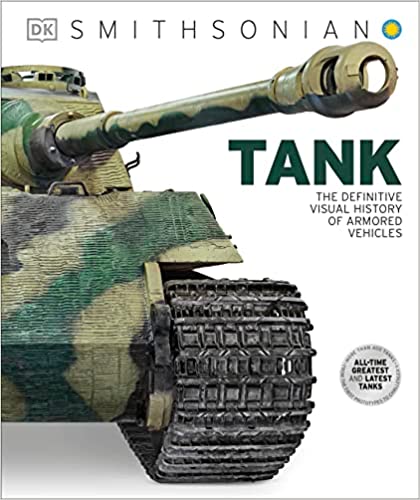 Edited by Andrew Szudek and Shannon Beatty. Smithsonian/Penguin, 2017. ISBN 978-1-4654-5759-2.
This smartly written and beautifully illustrated history of armored vehicles should be in the library of every fan of tanks and armored warfare. Clear narrative accompanies hundreds of color and black-and-white photographs and illustrations of tanks, armored cars, and armored fighting vehicles (tracked and wheeled) from both world wars, the Cold War, and today's forces.
Many photographs show the interior fighting compartments and turrets, along with fire control systems, engines, and communications equipment. Separate sections feature tank engines, tracks and suspensions, firepower, armor, anti-tank weapons, and crew protective clothing. An excellent addition to any military library.
Col. William D. Bushnell, USMC (Ret), is a regular contributor to MOAA.org and Military Officer magazine.
Military Officer

Magazine
Discover more interesting stories in MOAA's award-winning magazine.