By Col. William D. Bushnell, USMC (Ret)
Walk through time and around the world to see military histories from the U.S. and Middle East.
1. Airpower Applied: U.S., NATO, and Israel Combat Experience
Edited by John Andreas Olsen. Naval Institute Press, 2017. ISBN 978-1-68247-075-6.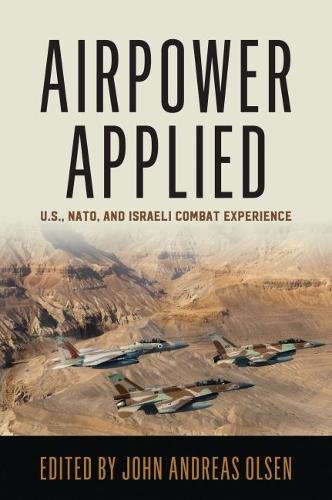 Why you should read it: As the third volume in the USNI's "History of Military Aviation" series, six airpower experts explore 29 case studies of U.S., NATO, and Israeli air combat experiences in the use and misuse, strengths and vulnerabilities of airpower's combat application from World War II, Korea, and Vietnam, to the Arab-Israeli wars, the Balkans, Iraq, and Afghanistan. The contributors focus on airpower in total war, limited war, unconventional war, and "pop-up" contingencies, emphasizing airpower's essential linkage to national strategic and political aims. They also discuss technology, command and control, and integration with land and sea power, concluding that future airpower may achieve air superiority, but not air supremacy.

2. Honor in the Dust: Theodore Roosevelt, War in the Philippines, and the Rise and Fall of America's Imperial Dream
By Gregg Jones. New American Library, 2012. ISBN 978-0-451-22904-5.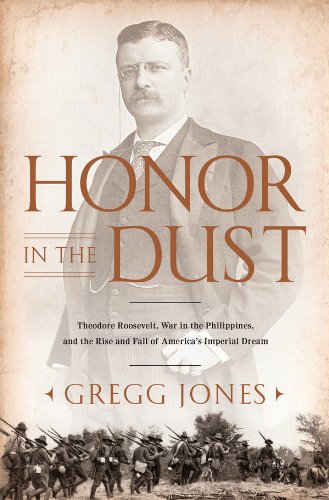 Why you should read it: Pulitzer Prize-winning author Jones tells the complex story of America's rise as a world power in 1898, and how its imperial ambitions in the newly acquired Philippines was soon fraught with lofty ideals clashing with misplaced national hubris, bad planning, and myopic leadership. The U.S. victory in the Spanish-American War led not to peace in the Philippines (or Cuba), but to bloody insurrection, failed pacification, and national humiliation. Jones tells of revolts and counterinsurgency operations, where American idealism soon gave way to bitter reprisals and escalating violence, including the public trial of a legendary Marine Corps hero.
3. Relentless Strike: The Secret History of Joint Special Operations Command
By Sean Naylor. St. Martin's Press, 2015. ISBN 978-1-250-01454-2.
Why you should read it: Award-winning journalist and best-selling author Naylor reveals the unclassified history of JSOC, including details of its many operations against Al Qaeda and ISIS, and activities in Libya, Syria, Iraq, Afghanistan, Pakistan, and Somalia. Created initially in 1980, JSOC's counterterrorism mission involves thousands of people - operatives like Delta Force and Navy SEALS, as well as spies, informants, undercover agents, technology geniuses, and sharp intelligence analysts. And this is exciting reading, including both high and low-level intelligence, planning, and mission execution by well-trained, motivated men and women, military and civilian. And everyone knows that JSOC's work will never be finished.
4. Istanbul: A Tale of Three Cities
By Bettany Hughes. Da Capo Press, 2017. ISBN 978-0-306-82584-2.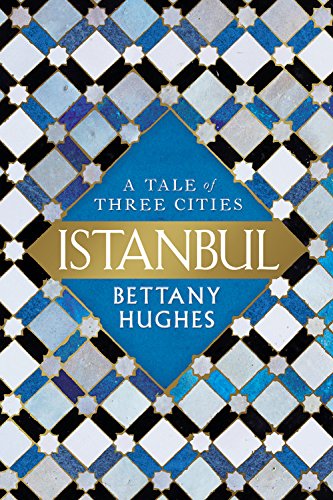 Why you should read it: Award-winning British historian Hughes presents a meticulously detailed, well-crafted, colorful, and entertaining history of Byzantium, Constantinople, and Istanbul, the one city that has connected the West and East for thousands of years. Hughes tells the history of "The Queen of Cities" from antiquity to Turkey's abortive coup in 2016. She features important events, as well as prominent historical figures such as Constantine I, Suleiman the Magnificent, and Ataturk, Father of Turks. This work is particularly relevant now as Turkey struggles to find its place in NATO, the European community, as a western ally, and defender of its own Islamic heritage. Understanding the old helps us understand the present.
5. The West Point History of the American Revolution
Edited by Clifford J. Rogers and others. Simon & Schuster, 2017. ISBN 978-1-4767-8275-1.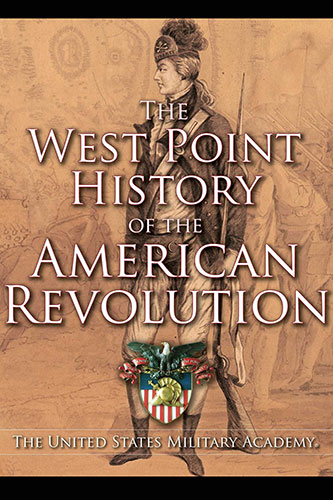 Why you should read it: This is the fourth and final volume in the West Point "History of Warfare" series (following the Civil War and two volumes on World War II). Well supplemented with colorful tactical battle maps and illustrations, this is a well-presented single volume history from the revolution's origins to Lexington, fighting in the north and south, and the final victory at Yorktown. Contributing historians offer chapters on colonial strengths and weaknesses, 18th century warfare, battles, partisan warfare, strategy, tactics, victories and defeats, and most importantly, the war's aftermath and creation of a national state seeking sovereignty and its place among nations. A classy, well-told story.
Col. Bill D. Bushnell, USMC (Ret), has been a reviewer for Military Officer magazine since 1998. Get a more in-depth look of novels in his monthly magazine review.