MOAA provides the guidance you need on a variety of topics. Find the publication you need in any of the subjects below. Looking for more information? Visit our News Listing, or check out the digital version of Military Officer.
PERSONAL FINANCE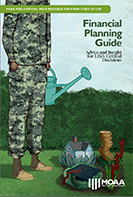 Whether you're debating the merits of a career-starter loan or shopping for annuities, MOAA wants to help make these financial decisions easier for you to understand. In this publication, our staff experts discuss numerous situations and, for our PREMIUM and LIFE members, provide further counseling on issues discussed in the guide and additional topics not covered.
---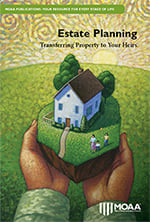 Maintaining an estate plan should be a priority for everyone. Use this MOAA resource to develop yours.
---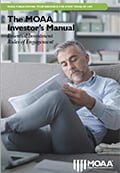 Your future retirement depends on how well you save and invest. Let MOAA experts provide you the guidance you need with this resource.
---
MOAA has created this workbook to assist you early in your military career in gathering all of your family's crucial information in one place to save digitally or print for your records.
CHAPTERS

National MOAA has compiled a guide of best practices for its more than 400 chapters. This guide provides detailed information and suggestions regarding the formation, organization, and management of MOAA state councils and local chapters. This is the primary reference for council and chapter leaders on all matters pertaining to MOAA's chapter system.
---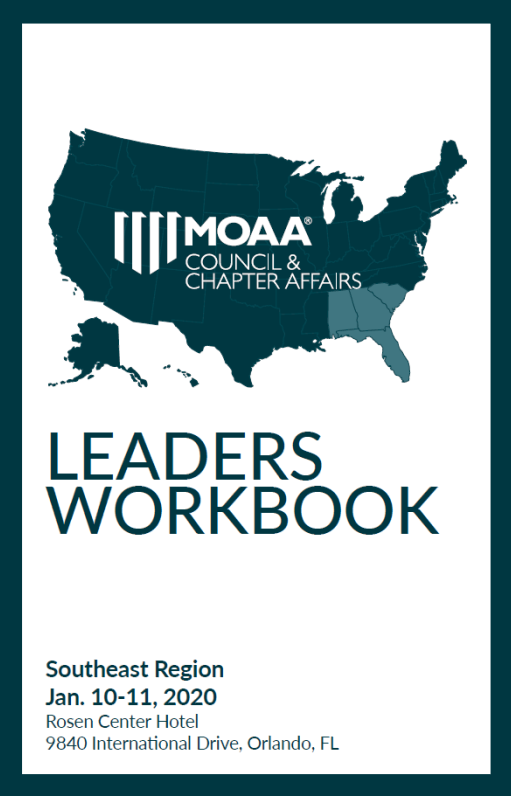 This workbook was created to share information, resource tools, and best practices to enable council and chapter leaders to grow and sustain strong chapters.