By Col. William D. Bushnell, USMC (Ret)
The latest additions to MOAA's Military Professional Reading List cover a civil war giant, an often-overlooked part of World War II's European theater, and centuries' worth of the Crusades. You can order these books via the links in the titles below.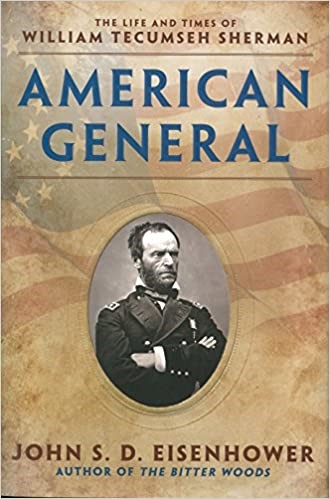 By John S.D. Eisenhower. NAL Caliber, 2014. ISBN 978-0-451-47135-2.
Acclaimed historian Eisenhower (1922-2013), author of 14 books on military history, has written the most comprehensive and revealing biography yet of Civil War general Sherman (1820-1891). Eisenhower covers Sherman's life, especially his military career in the U.S. Army during the Civil War. He shows that Sherman was loyal to Grant, was not a political general, distrusted politicians and journalists, was a master of maneuver and the indirect approach whenever possible, and was devoted to his troops who affectionately called him "Uncle Billy."
Eisenhower brilliantly describes Sherman's battles and campaigns, notably his "March to the Sea" through Georgia in 1864. Excellent, exciting reading, and a tribute to a superb officer.
By James Kraska and Raul Pedrozo. Naval Institute Press, 2018. ISBN 978-1-68247-116-6.
The authors are both retired U.S. Navy officers, legal experts on international law, and professors at the Naval War College. This is a marvelous, cautionary history of America's constant struggle to exercise and promote freedom of navigation in the world's international waterways.
They use 10 case studies to illustrate their position, historical examples from the Quasi-War in 1798, the Barbary wars, the world wars, and more contemporary examples like the Gulf of Tonkin, USS
Pueblo
, S.S.
Mayaguez
, and the Black Sea "Bumping Incident" in 1988. They smartly and succinctly present the legal precedents with clear explanations of international waters, territorial waters, economic exclusion zones, and how international law, diplomacy, and armed force have been used to protect freedom of navigation now.
Best is the chapter covering the challenges of protecting those rights in the face of deliberate Chinese violations and circumvention of international law and even World Court decisions.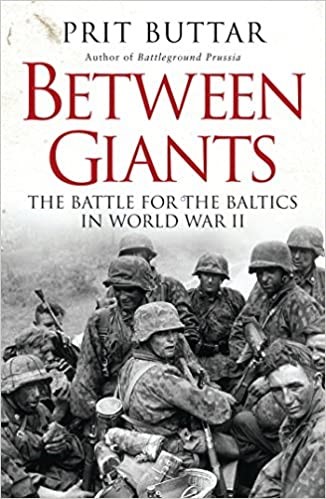 By Prit Buttar. Osprey, 2013. ISBN 978-1-78096-163-7.
British historian Buttar has written a multivolume history of World War I on the Eastern Front, as well as numerous books on World War II's Eastern Front. This meticulously researched history covers the German invasion of Latvia, Lithuania, and Estonia, as well as the devastating Russian attacks in 1944 to oust the Germans and claim the three Baltic states as its own.
Detailed narrative tells of vicious attacks and counterattacks with horrifying casualties, along with the utter destruction and brutal treatment of the civilian populations by both sides, especially after Russian occupation. Well supplemented with maps and illustrations, this is a dramatic story of a little-known piece of World War II history.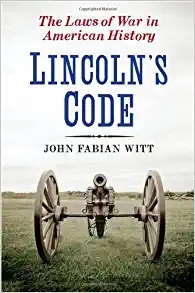 By John Fabian Witt. Free Press, 2021. ISBN 978-1-4165-6983-1.
Witt is a Yale law professor and award-winning author who presents a fascinating history of the United States' role in creating substantive laws of war during the American Civil War -- laws that eventually became the European model and were adopted by the Hague Convention in 1899. Witt focuses on President Lincoln's efforts to codify a set of laws in 1862, a set of 157 articles covering everything from martial law, protections of persons and property, prisoners, spies, hostages, partisans, flags of truce, parole, insurrection, and capitulation.
Lincoln's Code "served as tools of practical moral judgment in moments of extreme pressure," protections for combatants and noncombatants alike, and are the framework for today's Laws of War. See also
Just and Unjust Wars
by Michael Walzer (Basic Books, 2006).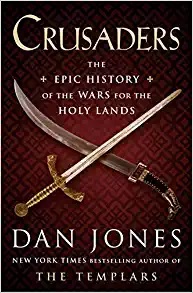 By Dan Jones. Viking, 2019. ISBN 978-0-525-42831-2.
Best-selling author and historian Jones (
The Templars
) tells the exciting and grim history of the Crusades, from the 11th century to the fall of Constantinople in 1453. As he relates, "the Crusades were among the bloodiest and most horrifying periods in history."
He presents the religious, economic, political, military, and imperial justifications for the many wars between Christians and Muslims, as well as graphic descriptions of battles, campaigns, and atrocities, along with revealing the nature and motivations of popes, kings, rulers, and battle field leaders. This is a nice accompaniment to
Islamic Imperialism: A History
by Efrain Karsh (Yale University Press, 2006).
Col. William D. Bushnell, USMC (Ret), is a regular contributor to MOAA.org and Military Officer magazine.
Are You Getting the Most Out of Your MOAA Membership?
MOAA offers exclusive discounts on a wide range of things including travel and event deals, home security, home appliances, college prep courses, pet insurance, and more!