By Col. William D. Bushnell, USMC (Ret)
From the sands of Arabia to aviation pioneers, plus two offerings with in-depth looks at World War II's European theater, here are the latest recommendations for MOAA's Military Professional Reading List.
You can order these books via the links in the titles below.
By Norman Davies. Viking, 2006. ISBN 978-0-670-01832-1.
British historian Davies tells the story of World War II in Europe with a unique perspective, one of reevaluation of what we know and don't know. This is not a retelling of great battles, but rather an examination of military events that were actually driven by political considerations before, during, and after the war.
He also explores the lives of soldiers and civilians (including families, women, children, clergy, collaborators, criminals, diplomats, exiles, historians, and journalists), and how the war affected all aspects of life. He wisely adds a section on how the war was portrayed in media, literature, cartoons, film, museums, and monuments. Fascinating reading.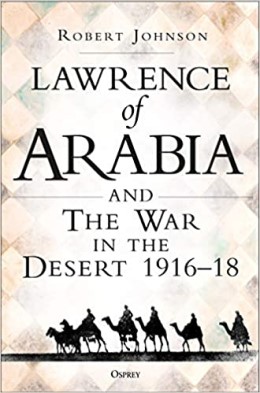 By Rob Johnson. Osprey, 2020. ISBN 978-1-4728-3491-1.
Lawrence of Arabia (T.E. Lawrence, 1888-1935) is a much-romanticized military figure for his exploits in Arabia during World War I. Johnson examines Lawrence's thoughts on war, guerrilla operations, tactics, and strategy in the Arabian deserts, while also revealing Turkish forces to be much more capable, agile, and resourceful than normally perceived.
Johnson exposes the romantic ideal (and weaknesses) of camel and horse-borne Arab irregulars, showing that even Lawrence understood that only when supported by aircraft, artillery, machine guns, and armored cars could Arab irregulars prevail over well-equipped, competently led Turkish forces. He also stresses Lawrence's focus on terrain appreciation, communications, and logistics, especially ammunition and water. Much food for thought here.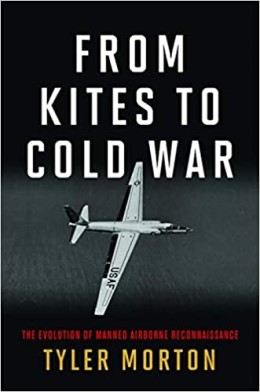 By Tyler Morton. Naval Institute Press, 2019. ISBN 978-1-68247-465-5.
As a career Air Force intelligence officer, author Morton offers an exciting, perceptive history of manned airborne reconnaissance – from early Chinese use of man-lifting kites a thousand years ago, through the use of balloons and dirigibles, to aircraft in both world wars, Vietnam, and the Cold War.
He tells how primitive technology and bold innovations expanded the battlefield dimension and provided essential intelligence, from Civil War hot air balloons equipped with signal flags and telegraph to the sophisticated SR-71 and U-2 spy planes of the Cold War. Find the photo of the hapless U.S. Army lieutenant airborne tethered to a kite in 1918.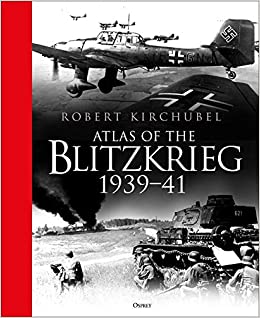 By Robert Kirchubel. Osprey, 2019. ISBN 978-1-4728-3499-7.
Once again Osprey has produced a first-class publication about World War II, with 100 full-color maps and vivid narrative describing and illustrating Germany's blitzkriegs in eastern and western Europe, Scandinavia, the Balkans, as well as naval and air blitzkrieg campaigns – even Russia's invasion of eastern Poland in 1939.
Maps clearly show opposing units (with unit identifications), attacks, retreats, movements, defenses, and significant terrain features. Collectors of military maps will be delighted.
By Alan Axelrod. Lyons Press, 2019. ISBN 978-1-4930-3745-2.
Countless books have been written about battles that changed the world, but Axelrod does not claim to present the only turning points in military history; rather, he identifies 100 points that had such impacts as described in the title.
He offers numerous examples of events like Megiddo, Crecy, Trenton, and Midway, significant figures like Spartacus, Joan of Arc, Bolivar, and Shaka Zulu, and subjects like feudalism, mercenaries, weapons, tactics, and technology. Well-written, thoughtful, provocative, and highly entertaining.
Col. William D. Bushnell, USMC (Ret), is a regular contributor to MOAA.org and Military Officer magazine.
Check Out MOAA Member Books for More Great Reads!
Visit MOAA's Member Books page to see a list of recent works from MOAA members in a variety of genres.