By Col. William D. Bushnell, USMC (Ret)
From Civil War campaigns to World War II generals, and a dash of maritime lore, these five classics are must-adds to your military reading list.
You can purchase the books at the links in the titles below – note that some links may point to updated versions/reprints.
You can order the books through the links in the titles below; MOAA is an Amazon Associate and earns money from qualifying purchases, with the revenue supporting The MOAA Foundation.
Visit MOAA's Professional Reading List for more great reads.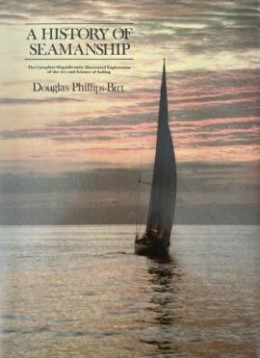 By Douglas Phillips-Birt. Doubleday, 1971. ISBN 978-1-1127-0635-6.
Long before submarines and supertankers, man had to figure out how to build, man, and navigate across the seas and oceans in primitive watercraft. This excellent book describes the development and experimentation of those early shipbuilders and ancient mariners.
Phillips-Birt artfully tells of seafaring by the Egyptians, Greeks, Romans, and Vikings, as well as ships and sailing in the Middle Ages and the Age of Discovery. Techniques of shipbuilding, sails and rigging, and navigation are smartly described and beautifully illustrated by more than 200 color and black-and-white drawings and photographs.
By Emile Zola. Penguin Books, 1972. ISBN 978-0-140-44280-9.
This is a classic war novel by acclaimed French writer Emile Zola (1840-1902). Zola wrote more than 20 novels, but this is his only "purely historical work" – a riveting account of the disastrous Franco-Prussian War in 1870-71.
Originally published in 1892, the story accurately follows a group of French infantry soldiers and hapless civilians as they struggle to understand and survive in a war started by Napoleon III's absurd, provoked war with Prussia. The Emperor's ill-thought arrogance resulted in crushing French battlefield defeats, the humiliating surrender at Sedan, and the collapse of France's Second Empire. Translated from the French, this is a powerful story of hardship, courage, agony, needless suffering, military ineptitude, and predictable defeat in war.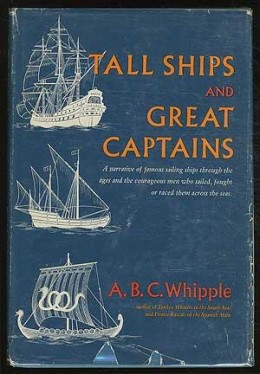 By A.B.C. Whipple. Harper & Brothers, 1951. No ISBN.
This may be an old book, but its stories of maritime adventure are timeless, as American historian Whipple tells of 10 remarkable ships from Columbus' little caravel Nina in 1492 to the famous record-setting clipper ship Flying Cloud in 1852. Whipple also tells the true stories of a galleon, pirate ship, slaver, privateer, racing yacht, whaler, and frigate, along with the captains and crews sailing in them.
Battles, exploration, competition, and commerce – as well as courage, hardship, seamanship, and danger – are vividly described. Whipple also adds an excellent annotated bibliography of each vessel's fascinating history to encourage further reading.
Edited by Gary W. Gallagher. University of North Carolina Press, 2000. ISBN 978-0-8078-2552-2.
This is the seventh book in the publisher's "Military Campaigns of the Civil War" series. Nine historians contribute chapters that cover specific topics relating to the Peninsula Campaign. Chapters include perspectives on Confederate and Union strategies, a profile of Gen. George McClellan, a discussion of race and politics, and the actions of Stonewall Jackson.
Best, however, are the excellent chapters on Union engineer operations, infantry actions at Gaines' Mill, and the Union and Confederate artillery at the Battle of Malvern Hill. Interesting insights into little-known subjects.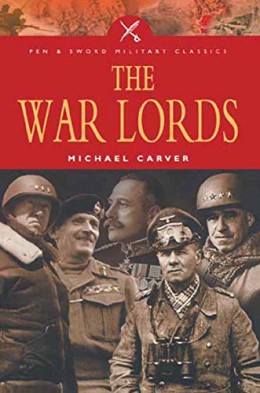 Edited by Sir Michael Carver. Little, Brown & Company, 1976 (2006). ISBN 978-1-8441-5308-8.
Carver has gathered 40 historians to write incisive and revealing wartime biographies of 43 generals and admirals who served in the two world wars. Contributing historians include Correlli Barnett, John Erickson, Alistair Horne, and Martin Blumenson. The World War I section features commanders like Jellicoe, Petain, Ludendorff, Allenby, and Monash. World War II includes leaders like Wavell, Koniev, Guderian, Stilwell, Doenitz, Nimitz, Yamamoto, and Spaatz.
Each biography covers the man's upbringing, training, pre-war experience, and conduct during the war. Best of all, each man commanded large combat formations in victory and defeat, highlighting their leadership, command relationships, and strategic vision. This should be a collector's treasure.
Support The MOAA Foundation
Donate to help address emerging needs among currently serving and former uniformed servicemembers, retirees, and their families.