By Col. William D. Bushnell, USMC (Ret)
Stories of iconic leaders, a deep dive into military staffs, and the history of the cruise missile – all part of the latest additions to MOAA's Military Professional Reading List.
You can order these books via the links in the titles below.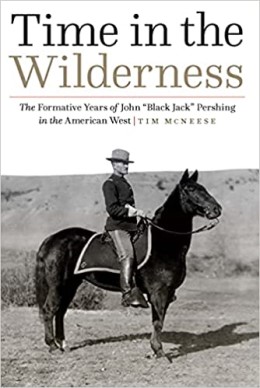 By Tim McNeese. Potomac Books. ISBN 978-1-64012-406-6.
Prolific historian McNeese offers an excellent biography of General "Black Jack" Pershing (1860-1948), focusing primarily on his 31 formative years as a professional Army officer prior to his command of the American Expeditionary Forces in Europe in World War I (1917-18). As with so many prominent American military figures, Pershing's years as a cavalry officer (following West Point graduation in 1886) saw action, command, and increasing responsibility fighting Indians on the western frontier, Spaniards in Cuba, Mexican bandits on the southern border, and chasing Pancho Villa into Mexico. He also served five years in the Philippines as a troop commander and staff officer.
McNeese points out that Pershing was smart, forward-thinking, personable, possessed undeniable command presence, and best of all, he listened to his sergeants.
By Elizabeth D. Leonard. University of North Carolina Press, 2022. ISBN 978-1-4696-6804-8.
This brilliant biography of Benjamin Franklin Butler by Civil War historian Leonard is a tribute to Civil War scholarship, as it smartly reveals the life and times of the Union general (1818-1893), best known as the "Beast" of New Orleans after the city's capture in 1862. Butler's harsh suppression of the city's hostile secessionist behavior earned the praise of the North and the undying hatred of the South.
Leonard also vividly tells of his five terms as a congressman, five runs for governor of Massachusetts, and tireless work as a legal and political advocate for civil rights, especially for blacks, women, and the working poor. As an amateur "political general" and champion of civil rights, Butler indeed led a "noisy and fearless life."
By Martin Dugard. Little, Brown and Company, 2008. ISBN 978-0-316-16625-6.
Best-selling nonfiction author Dugard explores the little-known history and exploits of Civil War figures who earned their battlefield skills and leadership in the American army during the Mexican War, when they served as lieutenants and captains. Prominently featured are Grant, Lee, Davis, Jackson, and Sherman, as well as George Meade, Braxton Bragg, and others. These men trained together and fought together in harsh, bloody conditions, displaying remarkable loyalty and courage in the same uniform.
Dugard describes campaign life, leadership, and battles like Palo Alto, Resaca de la Palma, Buena Vista, and Mexico City. This is a wonderful study of men learning the lessons of war they will exhibit 13 years later.
By B.A. Friedman. Naval Institute Press, 2021. ISBN 978-1-68247-706-9.
Friedman is a Marine artillery officer and author of On Tactics: A Theory of Victory in Battle (2017). Here he moves up from tactics to operational art through the organization and functions of military staffs using examples of the operational level of warfare from the Napoleonic era through Prussia, Germany, the Soviet Union, and the U.S.
He does state this "is not a work of history but one of theory," focusing on the six disciplines of operational art – administration (staff functions), information, fire support, logistics, and command and control – and how they changed over time. Although a bit wordy and esoteric, Friedman explains that "operational art is what military staffs do to manage the complexity of modern warfare."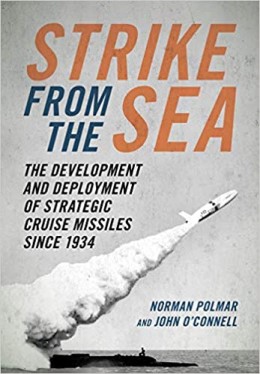 By Norman Polmar and John O'Connell. Naval Institute Press, 2020. ISBN 978-1-68247-389-4.
The authors are specialists in naval, aviation, submarine, and cruise missile issues. This is a fascinating history of sea-based cruise missile technology, development, deployment, and use in combat. They tell of the U.S. Navy's early experience with the submarine-launched Loon and Regulus cruise missiles, from the Loon's deployment in 1945 to the Regulus's submarine deployment in 1953, on sea-based patrols for both tactical and strategic uses during the Cold War. They go on to the Polaris and Tomahawk programs for submarine and surface ship deployment.
Also included is information on the U.S. Air Force's cruise missile development – the Navaho, Snark, Matador, and Mace missiles. Appendices offer details of the cruise missiles and their launch platforms. Nicely supplemented with numerous photographs.
Col. William D. Bushnell, USMC (Ret), is a regular contributor to MOAA.org and Military Officer magazine.
Check Out MOAA Member Books for More Great Reads!
Visit MOAA's Member Books page to see a list of recent works from MOAA members in a variety of genres.