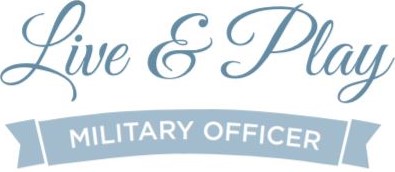 (This content originally appeared in the June 2020 issue of Military Officer, a magazine available to all MOAA Premium and Life members. Learn more about the magazine here; learn more about joining MOAA here.)
By Todd Gilchrist
As the Cascade Mountain range bisects the state into east and west sides, Washington offers a wide variety of geographic and climatic options, from mountains to deserts, heavy rains to arid landscapes, with plenty of indigenous flora and fauna to populate all of it.
The state's parks include Alta Lake State Park, San Juan Islands National Wildlife Refuge, and Olympic National Park, some of which have been designated as wilderness. Even if you don't want to get too close to the top of Mount Rainier, an active volcano, there are many wonderful attractions in the surrounding park, such as the visitor center and campgrounds in Longmire, and the aptly-named Paradise on the south slope.
Sponsored Content: Located on scenic Puget Sound and surrounded by the natural beauty of the Pacific Northwest, you'll find Patriots Landing. Convenient to VA health care and Joint Base Lewis-McChord, minutes from Tacoma, and less than two hours from Seattle, Patriots Landing is proud to serve residents with a sense of duty and honor second to none. Our founder, Gene Lynn, envisioned this special community where you are surrounded by family, friends, and those familiar with a military lifestyle. Our community has a well-earned reputation for offering a wide spectrum of lifestyle choices, from independent cottage living to memory care. Residents and their loved ones enjoy peace of mind, knowing they will be cared for as their health needs change. With dozens of activities each week, there is always something fun to do in our exceptional, resort-style community. We've got you covered as you live retirement, your way. Call (877) 964-4900 or visit www.patriotslanding.com for more information.
Wine drinkers will discover special varietals in the state's wineries, which produce wine in quantities second only to California. The annual rainfall, extended hours of sunlight, and consistent temperatures create optimal circumstances to grow and harvest grapes.
If you're in search of spectacular views, the North Cascades Scenic Byway offers astonishing geography, as well as hiking challenges that range from beginner to expert level. The San Juan Islands offer kayaking and whale-watching opportunities, as well as one of the top-rated campgrounds in the state.
MOAA Knows Why You Serve
We understand the needs and concerns of military families – and we're here to help you meet life's challenges along the way. Join MOAA now and get the support you need.