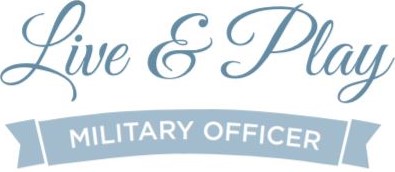 (This content originally appeared in the June 2020 issue of Military Officer, a magazine available to all MOAA Premium and Life members. Learn more about the magazine here; learn more about joining MOAA here.)
By Todd Gilchrist
From starting as one of the original 13 states to becoming the "Chocolate Capital of the U.S.," Pennsylvania has quietly set a lot of benchmarks over its almost 340-year history while developing a bustling geographic, cultural, and economic landscape for visitors and residents alike.
Eight Fortune 500 companies including U.S. Steel, PPG Industries, and H.J. Heinz call Pittsburgh home, offering an exciting diversity of potential options. The Hershey Company, named after the city in which it was founded, is one of the largest chocolate manufacturers in the world.
No matter what sport you love most, Pennsylvania offers plenty of professional-level options, including an NBA team (the 76ers), two baseball teams (the Philadelphia Phillies and the Pittsburgh Pirates), two football teams (the Eagles and the Steelers), and two hockey teams (the Flyers and the Penguins). Over the last decade, they've developed not one but three soccer teams eligible to compete in the U.S. Open Cup, anchored by the Philadelphia Union.
The state boasts a high concentration of superior athletes in other fields as well, including pro golfer Arnold Palmer, born in Latrobe, and autoracer Mario Andretti, whose family immigrated to Nazareth from Italy when he was just 15.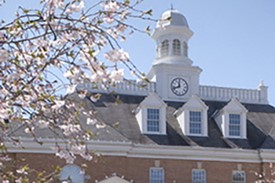 Sponsored Content: Media, Pa., has been nationally recognized by smartasset.com as the fifth best place to retire in the U.S. Known as "Everybody's Hometown," this beautiful area features diverse restaurants and boutiques, numerous historical landmarks, gorgeous parks, easy access to exceptional health care — and Riddle Village, a luxurious retirement community. Media is just a short drive from Philadelphia, New York, and Washington, D.C. And Pennsylvania does not tax Social Security or pensions, keeping more money in your pocket. As you research where you would like to retire, be sure to visit Media, Pa., and put Riddle Village on your list. To learn more, call (610) 891-3700 or visit RiddleVillage.org.
Dubbed the "snack food capital of the world" by author Sharon Hernes Silverman, Pennsylvania produces pretzels and potato chips shipped worldwide. It also serves as the birthplace of pretzels in the U.S.
Other foods that have become synonymous with the state include cheesesteaks, hoagies, and Italian ices. There are also a wide variety of traditional Dutch food options such as chicken pot pies, bologna, and scrapple.
Tourist attractions include Independence Hall, where the Declaration of Independence was signed and the Constitution was drafted, and the Liberty Bell. History buffs can also tour the Gettysburg National Military Park, the site of the Civil War battle where approximately 51,000 people lost their lives in a three-day period.
Conversely, the beaches at Presque Isle State Park offer beautiful views of Lake Erie and plenty of options for sunbathing and hiking. And then, of course, you can live out your Rocky Balboa fantasies at the Philadelphia Museum of Art, which features an extensive gallery of European works after you've climbed the front steps in triumph.
MOAA Knows Why You Serve
We understand the needs and concerns of military families – and we're here to help you meet life's challenges along the way. Join MOAA now and get the support you need.