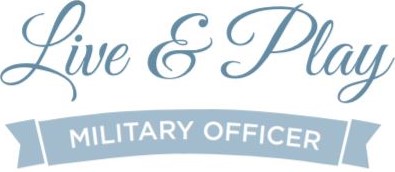 (This content originally appeared in the June 2020 issue of Military Officer, a magazine available to all MOAA Premium and Life members. Learn more about the magazine here; learn more about joining MOAA here.)
By Todd Gilchrist
There's a reason for Hollywood's location: Even if the weather in Los Angeles wasn't consistently beautiful, there is a broad spectrum of landscapes — from mountains to deserts to beaches and more — to accommodate any production need within a few hours' drive.
That's since become one of the state's biggest selling points, whether you want to catch rays by the ocean, ski or snowboard at Bear Mountain, visit wineries in Santa Barbara, or comb the desert in Palm Springs. And that's just near Los Angeles. Sonoma, Big Sur, Yosemite National Park, Santa Cruz, Oakland, Mendocino National Forest, and Napa Valley all offer amazing views and experiences, whether you're exploring as a tourist or a state resident on a weekend getaway.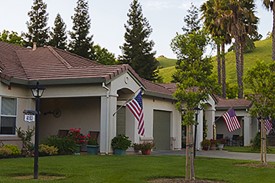 Sponsored Content: Making Paradise Valley Estates home places you in the heart of bountiful Northern California, just a short drive from Napa Valley wine country, the bustling San Francisco Bay area, and the stunning lakeside ski slopes of Tahoe. Equally inspiring is joining a resort-style, life plan community founded by retired military officers. Enjoy living among a world of new experiences just outside of your neighborhood, including the vast resources of Travis AFB and David Grant Medical Center. Welcome to a community where retired officers, their spouses, and surviving spouses of officers are welcomed with respect, appreciation, and open arms. Visit www.pvestates.com to learn more.
Disneyland experienced one of its most successful years ever in 2019 thanks to the opening of Star Wars: Galaxy's Edge, an area within the park where you can not only pilot the Millennium Falcon, but pretend to live within the billion-dollar franchise's fictional universe. Their future looks even brighter with the opening of Avengers Campus, a new section focused on Marvel and its many superheroes.
If you prefer Harry Potter, Wizarding World at Universal Studios gives visitors the chance to explore J.K. Rowling's magical mythology, along with dozens of other rides and attractions.
The state's oddities make its mainstay attractions even richer, with places off the beaten path — such as Painted Canyons, Alamere Falls, and Pfeiffer Beach — that you can add on to big-picture itineraries for a special detour or escape, or seek out for their own beauty.
Meanwhile, a variety of motorsport and animal tracks as well as casinos across the state have created a network of destinations where racing enthusiasts can watch competitions unfold — and maybe even make a dollar or two testing their luck.
MOAA Knows Why You Serve
We understand the needs and concerns of military families – and we're here to help you meet life's challenges along the way. Join MOAA now and get the support you need.