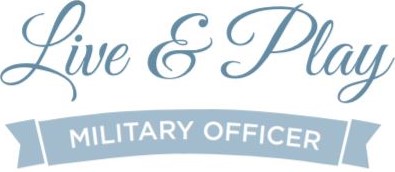 (This content originally appeared in the June 2020 issue of Military Officer, a magazine available to all MOAA Premium and Life members. Learn more about the magazine here; learn more about joining MOAA here.)
By Latayne Scott
For three years straight, Forbes has rated North Carolina as the best state for business, largely due to the sixth-lowest labor costs in the country. Its national reputation also rests on its 53 colleges and universities that include research giants such as Duke University and the University of North Carolina (UNC) at Chapel Hill.
North Carolina has the fourth-largest active-duty military population in the U.S., and medical-destination Asheville boasts the five-star Charles George VA Medical Center. Asheville is also home to the world-famous Biltmore Estate, the largest privately owned house (178,926 square feet) in the U.S., which is iconic in its opulence. The area also has museums, dining destinations, and award-winning breweries.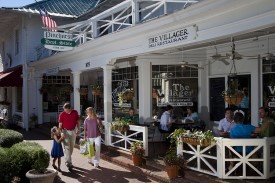 Sponsored Content: Beneath towering longleaf pines in the heart of North Carolina lies a village that honors both its rich history and its vibrant community. Boasting world-class golf, a temperate climate, remarkable health care, low tax rates, and an exceptional quality of life, the Village of Pinehurst is the perfect place to begin the next chapter of your life. Pinehurst is less than an hour from Fort Bragg, and yet a world away. Our robust military community, both retired and active duty, has created a special environment. For us, living in a small town doesn't mean a small life. Filled with farm-to-table cuisine, one-of-a-kind boutiques, historic homes, and friendly neighbors, we're convinced one visit will be all it takes for you to call Pinehurst home. Learn more by calling 910-295-1900 or visit www.vopnc.org.
For spectators, North Carolina pro-sports teams include the Charlotte Hornets (basketball), the Carolina Panthers (football), the Carolina Hurricanes (hockey), and the famous minor league baseball Durham Bulls. College team rivalry heats up between Duke and UNC Chapel Hill in basketball, and North Carolina State University/UNC Chapel Hill in football.
But don't sit still! The climate and abundant sunshine keep people outdoors year-round.
Visit the Alamance and Bentonville Civil War battlefields, then tour the battleship USS North Carolina (BB-55). In the winter, you can ski and snowboard at six ski resorts, and in summertime, you can enjoy 300 miles of coastline with beautiful beaches.
Sponsored Content: Midway between the beautiful North and South Carolina beaches to the east (just a two-hour drive away) and the many attractions of Charlotte, N.C., to the west, you'll find Scotia Village, a continuing care retirement community in the beautiful Sandhills of North Carolina. Scotia Village provides an amenity-rich, maintenance-free lifestyle, featuring multiple floor plan options like you might find in a large city — but in a quiet setting and at an aff ordable cost. Less than an hour from Fort Bragg, in Laurinburg, N.C., we are honored to have many retired military personnel, both officer and enlisted, as well as nurses and chaplains; our Retired Military Program provides special rates to anyone who receives military benefits. Learn more by calling (910) 266-5015 or visit ScotiaVillage.org.
Along the Crystal Coast area, known as "the wreck diver's dream," even novice divers can explore over 2,000 vessels in their final resting places.
North Carolina is also home to the Great Smoky Mountains and the kind of eye-popping beauty that garnered the Blue Ridge Mountains a ranking by U.S. News & World Report as one of the 50 most beautiful places in the world. U.S. News also rates North Carolina cities Winston-Salem and Asheville in the top 10 places in the U.S. to retire in 2020.
MOAA Knows Why You Serve
We understand the needs and concerns of military families – and we're here to help you meet life's challenges along the way. Join MOAA now and get the support you need.