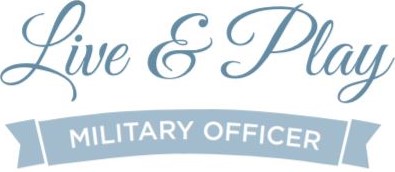 (This content originally appeared in the June 2020 issue of Military Officer, a magazine available to all MOAA Premium and Life members. Learn more about the magazine here; learn more about joining MOAA here.)
By Kathie Rowell
Hawaii is a paradise for visitors, and there's never a bad season to visit. It has some of the most famous beaches in the world, but there are plenty of others that may be less crowded. Papohaku Beach, Hawaii's largest white sand beach, has little foot traffic and offers room to spread out, as well as excellent snorkeling and swimming conditions.
Students of history will want to revisit "a day that will live in infamy" at Pearl Harbor, which includes five historic sites, including the WWII Valor in the Pacific (USS Arizona Memorial), Battleship Missouri Memorial, USS Bowfin Submarine Museum and Park, Pearl Harbor Aviation Museum, and USS Oklahoma Memorial.
[MORE STATES: Military Officer Magazine Live and Play 2020]
Hawaii Volcanoes National Park is unique among the state's seven national parks. Home to two active volcanoes — Mauna Loa and Kilauea — the park encompasses about 523 square miles and includes 150 miles of hiking trails through volcanic craters, scalded deserts and rainforests, as well as petroglyphs and a visitor center. Members of the military even have an opportunity to stay there. Kilauea Military Camp is a Morale, Welfare and Recreation facility serving members of the armed forces and their families.
Hawaii has more than 70 golf courses, most with beautiful views. Among them are two military courses that consistently rank among the military's top courses in the world: the Navy Marine Golf Course and Kaneohe Bay Clipper Course.
In Hawaii, just going for a drive can be an amazing experience. The Hana Highway, on Maui, is a 52-mile route known for scenic tropical views, waterfalls, and hairpin turns. Your reward at the end? The beautiful Pools of Oheo, tiered pools fed by waterfalls.
MOAA Knows Why You Serve
We understand the needs and concerns of military families – and we're here to help you meet life's challenges along the way. Join MOAA now and get the support you need.