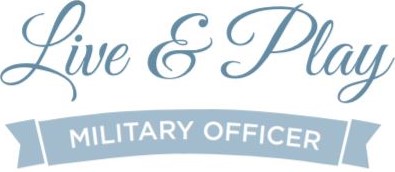 (This content originally appeared in the June 2020 issue of Military Officer, a magazine available to all MOAA Premium and Life members. Learn more about the magazine here; learn more about joining MOAA here.)
As the nation's capital, Washington, D.C., hosts three branches of the federal government, numerous monuments and museums, and embassies. If you've already headed to Capitol Hill to introduce yourself to your state's legislator, that means it's time to soak in the culture, architecture, and natural beauty of the District.
Downtown, you'll find that many prominent buildings and monuments share a neoclassical style, seemingly evoking the democratic ideals on which this country was founded, a capital communicating its principles to its people on a symbolic level. In residential neighborhoods founded after the Civil War, Victorian rowhouses are the norm.
On the National Mall, visit the Washington Monument; the National World War II Memorial, which features era-appropriate "Kilroy Was Here" graffiti; the Korean War Veterans Memorial; and the Vietnam Veterans Memorial, where veterans gather to remember their experiences and share stories.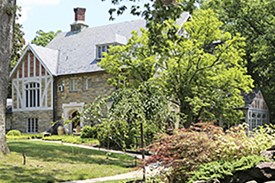 Sponsored Content: In these uncertain times, one thing is certain: The way Knollwood cares for its residents. With restaurants closed and trips to grocery stores less likely, Knollwood brings the convenience home. Knollwood goes above and beyond, providing complimentary dining from its "Bistro" during this time, with staff delivering at no charge. Extra housekeeping services are around the clock and community wide. At Knollwood, connections are everything. To keep in contact with friends and family, there's an abundance of video call sessions. Want to connect with nature? Knollwood's picturesque pathways surround the campus, located adjacent to Rock Creek Park. Social distancing has never been so beautiful. Start living your best worry-free life. Visit KnollwoodCommunity.org and schedule your live virtual tour today!
Nearby you'll find the Tidal Basin, which erupts in the pink blooms of Japanese cherry trees each year, heralding the arrival of spring. A stroll along the basin will reveal the Franklin Delano Roosevelt Memorial, Jefferson Memorial, Martin Luther King Jr. Memorial, and the District of Columbia War Memorial.
Many of Washington's world-class museums are free to the public. For a dose of the country's military history, visit the Smithsonian's National Museum of American History, the Air and Space Museum, the National Museum of African American History and Culture, the National Museum of the U.S. Navy, the National Guard Memorial Museum, and the National Museum of the American Indian.
Celebrity chefs have flocked to Washington in recent years, elevating the city's food scene into a panoply of mouth-watering, inventive experiences. Many draw their inspiration from international cuisine. D.C. is home to many immigrant communities, and accordingly boasts some of the nation's finest Ethiopian food — savory, spicy stews served over a spongy bed of injera bread that can ingeniously double as an edible serving utensil.
MOAA Knows Why You Serve
We understand the needs and concerns of military families – and we're here to help you meet life's challenges along the way. Join MOAA now and get the support you need.