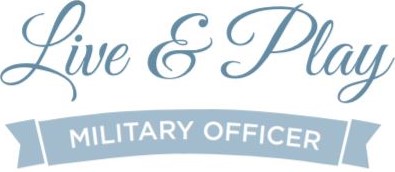 (This content originally appeared in the June 2020 issue of Military Officer, a magazine available to all MOAA Premium and Life members. Learn more about the magazine here; learn more about joining MOAA here.)
By Todd Gilchrist
The United States' northernmost state, Alaska is truly unique and beautiful.
It's a study in juxtapositions: It's the largest state in the country, but it's the third least populous and most sparsely populated. It has the second largest city (its capital, Juneau), which has more territory than Rhode Island and Delaware. Basically, it has plenty of land, but you won't be alone when you get there.
Described by economist Scott Goldsmith as a "three-legged stool," the state's economy is sustained by petroleum and gas, the federal government, and then all other industries and services — in that order.
[MORE STATES: Military Officer Magazine Live and Play 2020]
Seafood is Alaska's main export after oil and natural gas, and there are opportunities for both commercial and recreational fishing. Unsurprisingly, employment opportunities primarily revolve in government and private-sector extraction of natural resources, followed by tourism; nearly half of the state's visitors arrive via one of dozens of cruise lines following routes from the U.S. West Coast and elsewhere.
Annual popular events include the Iditarod Trail Sled Dog Race, which stretches from Anchorage to Nome, the Blueberry Festival and Alaska Hummingbird Festival in Ketchikan, and the World Ice Art Championships in Fairbanks.
During the springtime, the Stikine River attracts the biggest concentration of American bald eagles in the world. If dogsled racing isn't your cup of tea, other sports options include professional soccer, roller derby, baseball, and, of course, skiing (both downhill and cross-country) and ice hockey.
Although there are no NCAA Division I institutions, Alaska offers myriad academic opportunities at more than a dozen colleges and universities.
Culturally, there are many annual music festivals, covering everything from folk music brought in by immigrants from Russia, the traditional music of Alaskan Natives, and contemporary musical forms like rock, pop, opera, and jazz.
And with temperatures ranging from 60-70 degrees Fahrenheit in the summer to -11 in the winter, there are plenty of opportunities for outdoor recreation — and beautiful living — against some of the most picturesque backdrops in the U.S.
MOAA Knows Why You Serve
We understand the needs and concerns of military families – and we're here to help you meet life's challenges along the way. Join MOAA now and get the support you need.