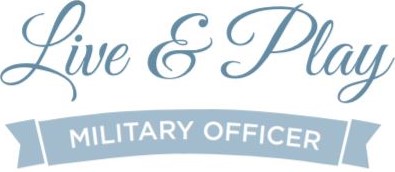 (This content originally appeared in the June 2020 issue of Military Officer, a magazine available to all MOAA Premium and Life members. Learn more about the magazine here; learn more about joining MOAA here.)
By Latayne Scott
Texas, as it claims, is practically its own country, with some of the most varied geography anywhere. Its dusty panhandle has the second-largest canyon in the U.S. (Palo Duro) just a few miles away from one of the flattest regions in the world — so flat, some say, at sunset in the Amarillo area you can actually see the curve of the earth.
Down south, there are over 2,000 acres of dazzling white gypsum sands and the four tallest peaks in the state, including one over 1.5 miles high, at Guadalupe Mountains National Park. Texas also has an incredible coastline with all the fun of sea and surf, and interior rolling hills that explode into azure waves of bluebonnets every spring.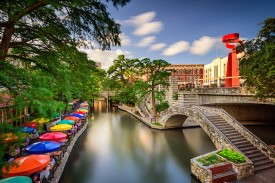 Sponsored Content: There is always something going on in San Antonio, also known as Military City, USA. Offering an appealing lifestyle, weather, and events, it also offers a great opportunity for military officers and their families to retire. For over 30 years, the Army Residence Community has served military officers of all branches of the armed services, as well as their spouses, widows, and widowers. The Army Residence Community provides a carefree, active, and social lifestyle. Come explore the Army Residence Community and San Antonio! Call (800) 890-2305 or go to armyresidence.com for more information.
Road trip? Texans love their megatruckstops, Buc-ee's, that are unlike anything you've ever seen. They're not just some of the largest gas stations in the world and open 24/7/365, but the interiors are as big as some department stores and feature gifts, Texas-style BBQ, hunting gear, and rafting supplies.
If you visit, you might want to stay a while. Texas has a lower than national average cost of living, with no personal state nor corporate state income taxes. It's home to American Airlines, Exxon Mobil, and AT&T. Business Insider's "Best Places to Live" touts Austin as #1 on its list.
Staying longer? U.S. News & World Report lists Austin and the Dallas metroplex in their top 11 places to retire in 2020.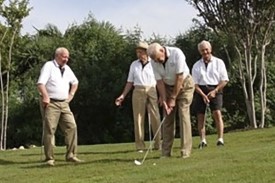 Sponsored Content: San Antonio is a city rich in history, bursting with culture, and booming with modern attractions. Just minutes away is the beautiful Texas Hill Country, full of charming towns where you can shop or experience farmers markets boasting fresh, locally grown peaches, pecans, and strawberries — not to mention over 40 unique wineries offering plenty of opportunities to meet friendly Texans. Living in a community of people who share interests and have time for adventure, Independence Village gives a life free of maintenance concerns, housekeeping chores, and yard work. This resort community offers one-story Tuscan-style homes, with a complimentary country club membership, concierge services, and a full calendar of events to keep life full and enjoyable. Book a guest suite stay … experience it for yourself! Call (888) 851-6098 or visit www.independencevillage.com for more information.
Nobody can be bored in Texas. There are over 200 colleges and universities, and legendary entertainment like Six Flags over Texas, Sea World, and Dallas's Aquarium and Arboretum. In San Antonio, you'll find the Alamo, the Riverwalk, and one of the top hotels in the country, San Antonio's Hotel Emma.
Sports lovers get their fix with teams such as the Dallas Cowboys, Houston Texans, San Antonio Spurs, Houston Rockets, Dallas Mavericks, Texas Rangers, and Houston Astros, as well as the Texas Motor Speedway and the largest rodeo in the world, the Houston Livestock Show.
MOAA Knows Why You Serve
We understand the needs and concerns of military families – and we're here to help you meet life's challenges along the way. Join MOAA now and get the support you need.