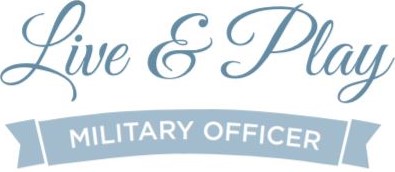 (This content originally appeared in the June 2020 issue of Military Officer, a magazine available to all MOAA Premium and Life members. Learn more about the magazine here; learn more about joining MOAA here.)
By Latayne Scott
The nickname for Arkansas is "the natural state," and its forests, mountains, and clear lakes and streams make it a favorite outdoor destination for hiking in Pinnacle Mountain State Park (Little Rock), Petit Jean State Park (Morrilton), and all along the Buffalo National River in the north. You can hunt for treasure in the Crater of Diamonds State Park and Diamond Mine, the only source of natural diamonds in the U.S. open to the public. Take home any gem you find — more than 75,000 diamonds have been found.
Besides its natural beauty and mild climate, two cultural elements are bone-deep in Arkansas. One is the enthusiasm of its sports fans for the University of Arkansas's athletic teams, the Razorbacks. The other is the influence of Sam Walton, founder of Walmart.
It's not just the economic boon of the international business; everyone benefits from the legendary generosity of Walton demonstrated in the Crystal Bridges Museum of American Art, founded by Alice Walton and the Walmart Foundation. It contains one of the largest collections of American art under one roof, with works by Andy Warhol, Norman Rockwell, Georgia O'Keeffe, and others.
Sponsored Content: Reimagine your life in Arkansas! The Natural State is well-known for its spectacular views and scenic waterways. Experience the rush of first-class mountain bike trails or the exhilaration of soaring at 300 feet through the forest and bluffs of the Ozark Mountains on a zip line. Enjoy outdoor adventures while never being far away from award-winning museums, world-renowned art galleries, and some of the best barbeque in the world. Arkansas welcomes our nation's military retirees with a host of benefits, including tax incentives and a low cost of living (the fourth-lowest in the nation). Visit Arkansas.com/relocate. Come find your Arkansas!
Kid-friendly learning experiences await at Creekmore Park in Fort Smith with its free rides on miniature trains, Mid-America Science Museum in the Hot Springs National Park, the Zoo and the Museum of Discovery in Little Rock, and the book-lover's paradise library in Fort Smith.
Other notable sights include the Queen Wilhelmina Lodge, the Garvan Woodland Gardens in Hot Springs, and Frank Lloyd Wright's iconic Bachman-Wilson House in Bentonville.
Arkansas is the third-cheapest state to live in, according to CNBC.com. It is business-friendly, centrally located, and home to six Fortune 500 companies. Fayetteville is home to the state's largest university and surrounded by the Ozarks and Boston Mountains, and it's home to the Walton Arts Center (a mecca for the performing arts), the Clinton House Museum, art studios, a botanical garden, and a get-your-ticket-stamped Ale Trail tour for local craft beers.
MOAA Knows Why You Serve
We understand the needs and concerns of military families – and we're here to help you meet life's challenges along the way. Join MOAA now and get the support you need.