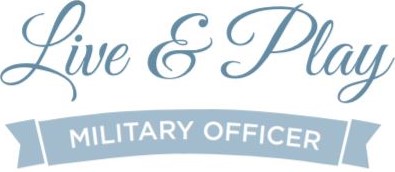 (This content originally appeared in the June 2020 issue of Military Officer, a magazine available to all MOAA Premium and Life members. Learn more about the magazine here; learn more about joining MOAA here.)
With its verdant farmlands, charming coastal towns, and bustling casinos, the Garden State has something for everyone.
New Jersey has its fair share of military history. In Cape May, you'll find the Naval Air Station Wildwood Aviation Museum, a restored hangar at the Cape May Airport that honors Navy airmen who died in training accidents during World War II. Nearby Wildwood, a beach town with a charming 1950s aesthetic, has a to-scale replica of the Vietnam Veterans Memorial.
In Manchester Township — near Joint Base McGuire–Dix–Lakehurst — the Norman-Gothic style Cathedral of the Air pays tribute to the history of flight through stained glass windows. They depict marvelous scenes including the myth of Icarus, zeppelin airships, and the Wright brothers inventing the airplane.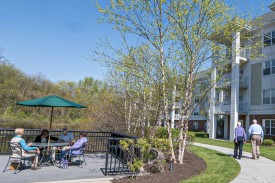 Sponsored Content: Discover the spirit of loving-kindness at The Evergreens, an affiliate of Acts Retirement-Life Communities, which is conveniently located on 32 impeccably landscaped acres 16 miles from Philadelphia, 70 miles from the Jersey Shore, and 25 miles from Joint Base McGuire-Dix-Lakehurst in historic Moorestown, N.J. The community features a nine-hole putting green, walking trails, an indoor swimming pool, and more, along with extraordinary dining, exercise and educational opportunities. Residents enjoy a vibrant lifestyle with Acts Life Care®, a plan that protects their nest eggs with predictable fees and a worry-free future. And Acts' nearly 50-year history of remarkable fi nancial stability makes The Evergreens a wise choice for today and tomorrow. Visit AboutActs.com/Military for more information.
Art lovers will want to head to Hamilton for the Grounds for Sculpture, a 42-acre sculpture park, museum, and arboretum founded by Johnson & Johnson heir and artist Seward Johnson, who made many of the sculptures himself. Famous paintings like Pierre-Auguste Renoir's "Luncheon of the Boating Party" and photographs like "Depression Breadline" and the "V-J Day in Times Square" kiss come to life in the gardens in the form of towering sculptures.
A similarly inventive meal can be had at Rat's Restaurant, a gourmet French-inspired café that stands at the entrance of the park grounds. To walk off lunch, take a 16-minute drive to Princeton University's Institute of Advanced Study, where physicist J. Robert Oppenheimer, widely credited as one of the fathers of the nuclear bomb, served as director after World War II.
While the institute itself is closed to visitors, you can hike a network of trails on the property. One connects to Princeton Battlefield State Park, where American and British troops fought in the Battle of Princeton in 1777.
MOAA Knows Why You Serve
We understand the needs and concerns of military families – and we're here to help you meet life's challenges along the way. Join MOAA now and get the support you need.