The following first appeared as part of Live & Play, a special section in the June issue of Military Officer magazine. The magazine is available to all MOAA Premium and Life members. Learn more and access the digital edition here; learn more about joining MOAA here.)
By Don Vaughan

For an intimate glimpse at history, look no further than Virginia, the home of Colonial Williamsburg, George Washington's Mount Vernon Estate and Gardens, Stratford Hall Plantation (birthplace of Robert E. Lee), George Mason's Gunston Hall, and many other sites.
There's a lot of military history in Virginia, such as the National Museum of the Marine Corps, Manassas National Battlefield Park, Fredricksburg and Spotsylvania National Military Park, and others.
If golf is your sport, Virginia has scores of public and private courses, including the Kinloch Golf Club in Manakin-Sabot, ranked No. 1 in the state by Golf Digest.
Arlington National Cemetery is one of the nation's most historic military memorials, and a stirring tribute to all Americans who paid the ultimate price for their country. Established in 1864 by Secretary of War Edwin M. Stanton on the grounds of Gen. Robert E. Lee's 200-acre estate, the cemetery now contains more than 300,000 grave sites across 70 sections. Prominent individuals interred there include President and Mrs. John F. Kennedy and President William Howard Taft. Additional sites of interest: the Tomb of the Unknowns, where the changing of the guard occurs hourly; the Spanish-American War Monument; and the USS Maine Mast Memorial.


Sponsored Content: In regions of Virginia rich in history, culture, and diversity, with area attractions such as parkways, national parks, battlefields, museums, and performing arts centers, you'll find Sunnyside Communities: three award-winning Life Plan Communities in Virginia — Sunnyside, King's Grant and Summit Square — with over 100 years of experience in senior living. Two communities are nestled in the heart of the Shenandoah Valley, and the other is at the foothills of the Blue Ridge Mountains, with major cities nearby. Recognized locally, regionally, and nationally, the communities have received awards for whole-person wellness programming, the highest ratings for quality of care, and "Best of Virginia" awards in Virginia Living magazine. They offer a variety of affordable living choices such as villas, cottages, garden and patio homes, and apartments. Interested? Learn more here.
Marines and others will find much to see and do at the National Museum of the Marine Corps, located adjacent to Marine Corps Base Quantico in Triangle. The Museum's mission is to collect and preserve artifacts that chronicle the history of the corps from its founding in 1775 to the present. Collections comprise more than 60,000 uniforms, weapons, vehicles, medals, flags, aircraft, works of art, and other artifacts. Best of all, the museum's docents all served in the Marine Corps.
Thomas Jefferson's Monticello is one of Virginia's most-visited historic sites. Designed and built by Jefferson, the stunning 43-room home is a wonder to behold, from its massive library to its columned Southwest Portico. Activities include a 30-minute guided tour of the first floor and a 45-minute walking tour of Mulberry Row, where enslaved workers lived.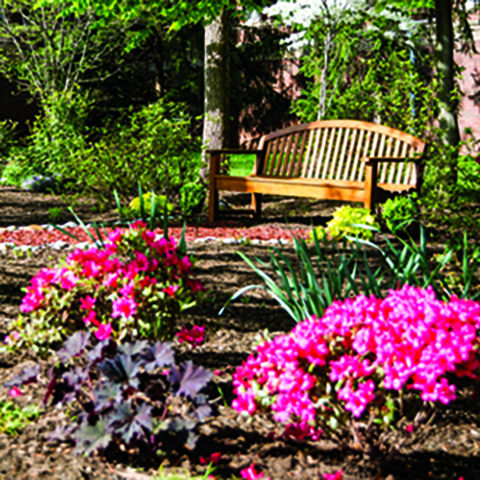 Sponsored Content: In scenic Loudon County, Va., Potomac Falls offers a beautiful blend of city and country living. Visit the National Air and Space Museum, or hike along the Potomac River at the 800-acre Great Falls National Park. Enjoy educational opportunities at a local university, or spend the day shopping at Tyson's Corner. Regardless of your interests, there is something for everyone. Falcons Landing is a premier spot for retirement living, close to fine dining and shopping and just 15 minutes from Dulles International Airport. Residents can enjoy not only the amenities located on campus, but also those in and around the Washington, D.C., area — including local vineyards, museums, historic sites, and more — thanks to transportation provided by Falcons Landing. Learn more at FalconsLanding.org.
As the capital of the Confederacy, Virginia was ground zero for the Civil War. However, the state also played a vital role in the Revolutionary War and has numerous historical attractions to show for it. The Yorktown battlefield, for example, is where British Gen. Charles Cornwallis surrendered to Gen. George Washington in 1781, essentially bringing the war to a close. Encampment and Battlefield Road tours pass through original redoubts and Washington's headquarters.
On the topic of bringing wars to a close, Appomattox Court House National Historical Park is where Confederate Gen. Robert E. Lee surrendered his army to Gen. Ulysses S. Grant in 1865. Wilmer McLean's home, where the surrender took place, is a national park facility open for self-guided tours. Next door is the Appomattox Court House, which features a visitors center and artifacts and informational panels chronicling the build-up to Lee's surrender.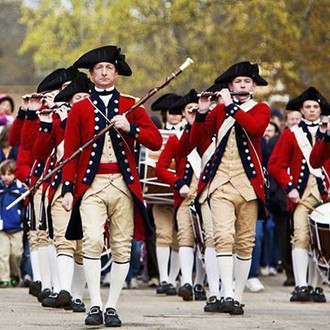 Sponsored Content: In the middle of Virginia's Historic Triangle, discover life on your own terms in a serene, wooded setting close to the beach, shopping, arts, and culture. Just minutes from Colonial Williamsburg and William & Mary, you'll find warm and friendly neighbors at Patriots Colony who share the same life experiences and are passionate about leaving rank at the gate. Patriots Colony, sponsored by Riverside Health System, is nestled in a college town on 90 wooded acres. Residents enjoy an indoor saltwater pool, fitness and recreational facilities, flexible dining options, a tavern, on-campus health care facilities, and much more. Interested? Learn more at PatriotsColony.org.
The Virginia Zoological Park in Norfolk will put a smile on your face — no matter your age. Established in 1901, the 53-acre facility is home to more than 900 animals representing more than 150 different species. For an additional fee, you can take behind-the-scenes tours of animals ranging from Masai giraffes to two-toed sloths.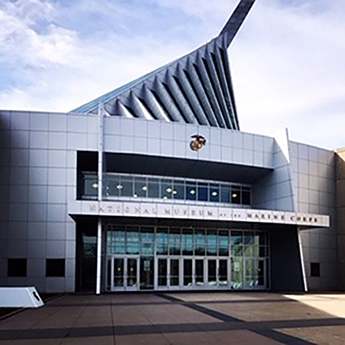 Sponsored Content: Marine Corps Base Quantico hosts the National Museum of the Marine Corps, while the National Museum of the Army is coming soon to Fort Belvoir. Just minutes from both, you'll find The Fairfax. Our retirement living community is the perfect destination for all military retirees and their spouses. People who have chosen to call The Fairfax home love the proximity to a variety of military bases and the amenities they offer. Learn more at RetireFairfax.com/MOAA.

Offbeat places to visit in Virginia include Deep Throat's parking garage featured in All The President's Men (1976), located in Arlington; Edgar Allan Poe's dorm room —No. 13 West Range — at the University of Virginia in Charlottesville; and the National Jousting Hall of Fame at Natural Chimneys Regional Park in Mount Solon.
Live & Play State Listing