The following first appeared as part of Live & Play, a special section in the June issue of Military Officer magazine. The magazine is available to all MOAA Premium and Life members. Learn more and access the digital edition here; learn more about joining MOAA here.)


By Todd Gilchrist

As the most populous state, California offers a great variety of activities. In Santa Barbara and surrounding towns, there are dozens of wineries, and Palm Springs is home to some incredible resorts and golf courses. Joshua Tree is a paradise for campers. Kings Canyon National Parks boasts sequoias more than 2,000 years old, and you can visit 300-foot-tall redwoods at a variety of national and state parks.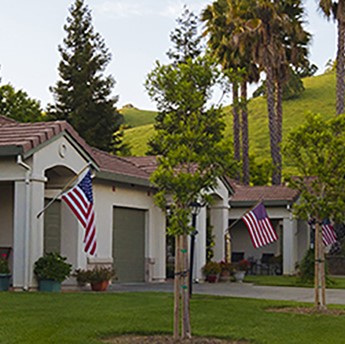 Sponsored Content: Making Paradise Valley Estates home places you in the heart of bountiful Northern California, just a short drive from Napa Valley wine country, the bustling San Francisco Bay area, and the stunning lakeside ski slopes of Tahoe. Equally inspiring is joining a resort-style, life plan community founded by retired military officers. Enjoy living among a world of new experiences just outside of your neighborhood, including the vast resources of Travis AFB and David Grant Medical Center. Welcome to a community where retired officers, their spouses, and surviving spouses of officers are welcomed with respect, appreciation, and open arms. Interested? Click here to learn more.

The only thing that might overshadow landmarks like the Golden Gate Bridge in San Francisco is the city's bustling tech industry. Meanwhile, the entertainment industry offers attractions like the Hollywood Forever Cemetery, Universal Studios Hollywood, and major studios across Los Angeles offering daily tours. Between Los Angeles and San Diego sits not only Legoland but also Disneyland, perhaps the most famous theme park in the world.
Live & Play State Listing