The following first appeared as part of Live & Play, a special section in the June issue of Military Officer magazine. The magazine is available to all MOAA Premium and Life members. Learn more and access the digital edition here; learn more about joining MOAA here.)

By Don Vaughan
Pennsylvania is steeped in military history. Sites of interest include Fort Necessity National Bat­tlefield, the National Civil War Museum, Valley Forge National Historic Park, the Eldred World War II Museum, and Gettysburg National Military Park, among many others.
Independence Hall in Phila­delphia is where the Declaration of Independence and the Con­stitution were drafted. Other historic state points of interest include the Liberty Bell, the Johnstown Flood Museum, and the Flight 93 National Memorial.
Pennsylvanians love their sports. Major league teams include the Philadelphia Phillies and Pittsburgh Pirates (baseball), Philadelphia Ea­gles and Pittsburgh Steelers (football), Philadelphia 76ers (basketball), Philadelphia Flyers and Pittsburgh Penguins (ice hockey), and Philadelphia Union (soccer).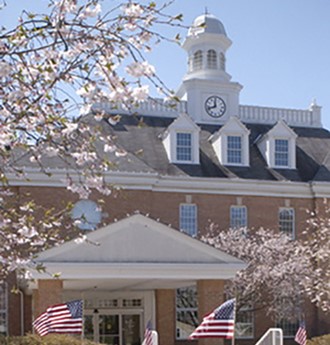 Sponsored Content: Media, Pa., has been nationally recognized by smartasset.com as the fifth best place to retire in the U.S. Known as "Every­body's Home­town," this beautiful area features diverse restaurants and boutiques, numer­ous historical landmarks, gorgeous parks, easy access to exceptional health care — and Riddle Village, a luxu­rious retirement community. Media is just a short drive from Philadelphia, New York, and Washington, D.C. And Pennsylvania does not tax social security or pen­sions, keeping more money in your pocket. As you research where you would like to retire, be sure to visit Media, Pa., and put Riddle Village on your list. Interested? Learn more at RiddleVillage.org.
Like attractions that are a lit­tle on the odd side? Pennsylvania has you covered with the Mütter Museum in Philadelphia (an anatomy museum like no other), Amos the Giant Amish Man in Strasburg, and Gravity Hill in the suburbs of New Paris, where water flows in the opposite di­rection and cars glide uphill.
Pennsylvania features some of the most stunning hiking trails around — nearly 800, according to AllTrails. They range from 0.6 to 61.6 miles long and up to 3,208 feet above sea level.
Live & Play State Listing