The following first appeared as part of Live & Play, a special section in the June issue of Military Officer magazine. The magazine is available to all MOAA Premium and Life members. Learn more and access the digital edition here; learn more about joining MOAA here.)
By Don Vaughan

Visitors to North Carolina will be thrilled by its his­toric attractions, sports, and activities, including:
College sports, which are practically a religion. The biggest his­toric interschool rivalries include Duke/University of North Caro­lina at Chapel Hill (UNC) (bas­ketball) and North Carolina State University/UNC (football).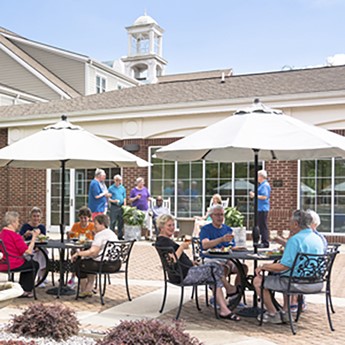 Sponsored Content: Midway between the beautiful North and South Carolina beaches to the east (just two hours' drive away) and the many attractions of Charlotte, N.C., to the west, you'll find Scotia Village, a continuing care retirement community in the beautiful Sandhills of North Carolina. Scotia Village provides an amenity-rich, mainte­nance-free lifestyle, featur­ing multiple floor plan op­tions like you might find in a large city — but in a quiet setting and at an affordable cost. Less than an hour from Fort Bragg, in Laurinburg, N.C., we are honored to have many retired military personnel, both officer and enlisted, as well as nurses and chaplains; our Retired Military Program provides special rates to anyone who receives military benefits. Interested? Learn more here.
Professional sports. These include the Charlotte Hornets (basketball), Carolina Panthers (football), and Carolina Hurri­canes (hockey). In addition, the state is home to several minor league baseball teams, including the famous Durham Bulls.
Skiing and snowboarding at western North Carolina's six popular ski resorts.
Excellent places to dine. Ra­leigh, the state capital, has be­come a destination for foodies, with several top chef-owned restaurants.
Live & Play State Listing