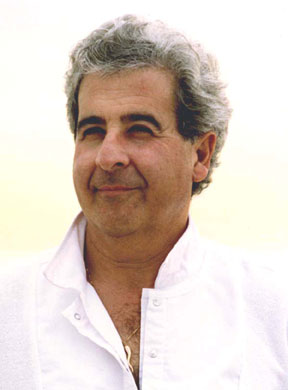 October 20, 1938 -
MAJOR DEGREES

BS Mathematics, Northeastern University, Boston, MA, 1962
MS Counseling & Guidance, Troy University, Troy, AL, 1976
MA Procurement Management, Webster University, St Louis, MO, 1983

BACKGROUND INFORMATION

Mr. Bossi was born in 1938 and grew up on the cobblestone streets of Dorchester, a part of Boston, Massachusetts. He attended public schools and graduated from Boston Technical High School in 1956, the year his father died, before entering Northeastern University on the Co-op Program to study Civil Engineering. His father, Romeo E. Bossi, was born in the same neighborhood of Boston and graduated in 1928 from the Massachusetts Institute of Technology (MIT) as an Architectural Engineer. As founder of the Bossi Construction Company, Romeo Bossi was responsible for the construction of many municipal and private buildings of all kinds valued at over $l million dollars in the early 1950s. His mother, Pia Bernasconi Bossi, was born in the Italian part of Switzerland and grew up in a home next to Romeo E. Bossi.

PROFESSIONAL MILITARY EXPERIENCE

Both of his older brothers served four years in the USAF before Lt. Colonel Bossi entered service. In 1959, Lt. Colonel Bossi took a year off from college and enlisted in the USAF Reserve at Hanscom Field in Bedford, MA. He became an Air Passenger Specialist for the 94th Troop Carrier Wing involving operations with the Fairchild C-119 Flying Boxcar. After graduating from college in 1962, Bossi received an Officer Training School (OTS) commission as a 2nd Lieutenant in the armament career field. He later graduated from the Nuclear and Conventional Weapons Technical School at Lowery AFB in Denver, Colorado and was initially assigned to the Air Defense Command (ADC) 456th Fighter Interceptor Squadron (Convair F-106 Delta Dart) as the Officer-In-Charge (OIC) of the Nuclear Weapons Storage Area at Castle AFB in Merced, California. After an assignment in southern Japan with his family, he attended the US Navy Explosive Ordnance Disposal (EOD) School in Indian Head, Maryland. Bossi returned to Lowry AFB in Colorado to serve as a Staff Officer in Air Training Command (ATC) and classroom instructor in the Munitions Maintenance School. Later, Bossi volunteered to lead an EOD Team in Vietnam at Nha Trang Air Base. Following assignments involved positions of command and staff jobs in Madrid, Spain assigned to the 401st Tactical Fighter
Wing (McDonnell Douglas F-4E Phantom) to operational testing of new and exotic munitions at the USAF Tactical Air Warfare Center at Eglin AFB in Ft Walton Beach, FL.

After a tour in Ankara, Turkey as a Logistics and munitions Advisor to the Turkish Air Force at the Joint U.S. Military Mission Aid to Turkey (JUSMMAT), Bossi was assigned to the Field Command Defense Nuclear Agency at Kirtland AFB in Albuquerque, NM. In 1982, Bossi retired as a Lieutenant Colonel.

AFTER SERVICE IN THE USAF

From March, 1982 to October, 1996, Bossi worked in the Integrated Logistics Support (ILS) Engineering Department of Sperry Flight Systems (later known as Honeywell Defense Avionics Systems Division) in Albuquerque, NM and ended his career in the military avionics aerospace field as a Principal Logistics Engineer. Among others, Bossi worked on the USAF B-1B Bomber, Army OH-58D Kiowa Warrior Helicopter, USAF F-117 Stealth Fighter and the USAF C-17 Transport Aircraft.

In 2005, Bossi completed work on his memoir entitled, "Just Call Me Moose !; Growing up Italian in America" and launched a Florida-based publishing company to distribute the book and an Internet website to promote it. Bossi has appeared on television and radio shows across the country and has received high praise and excellent reviews for his book from readers and book critiques alike.