Last year, many Memorial Day messages echoed now-familiar themes of "uncertain times" – passages of hope in the face of uncertainty, of national pride in a time of crisis.
This year, I want to share with you other stories – those of MOAA members who have honored their brothers and sisters in arms.
Stories like that of Col. Frank Plummer, USA (Ret), who served in three wars and in retirement, inspired by the patriotism shown by his hometown, designed and raised funds for what's now the Veteran's War Memorial of Texas. Marked by a 105-foot granite spire, the memorial honors those who've made the ultimate sacrifice.
Or that of Lt. Col. Dick Tobiason, USA (Ret), who spearheaded efforts to dedicate more than 470 miles of U.S Highway 26 as the state's official POW/MIA Memorial Highway. The move, supported by fellow members of MOAA's Central Oregon Chapter, honors about 2,000 of that state's servicemembers who either spent time as prisoners of war or remain listed as missing in action, some dating back to World War I.
And while these actions of MOAA members show true dedication to the "Never Stop Serving" mantra, they are far from isolated incidents. Nationwide, patriots of all stripes pay tribute to those who didn't return home – whether it's the laying of a wreath, a visit to a friend or family member's final resting place, even a simple moment of silence and contemplation on the sacrifices of the few to benefit the many.
This Memorial Day, join their efforts. This is not an "uncertain time" – it is one of acknowledgement, of thankfulness, of pride in service, of tenets held dear by those who've served throughout the centuries.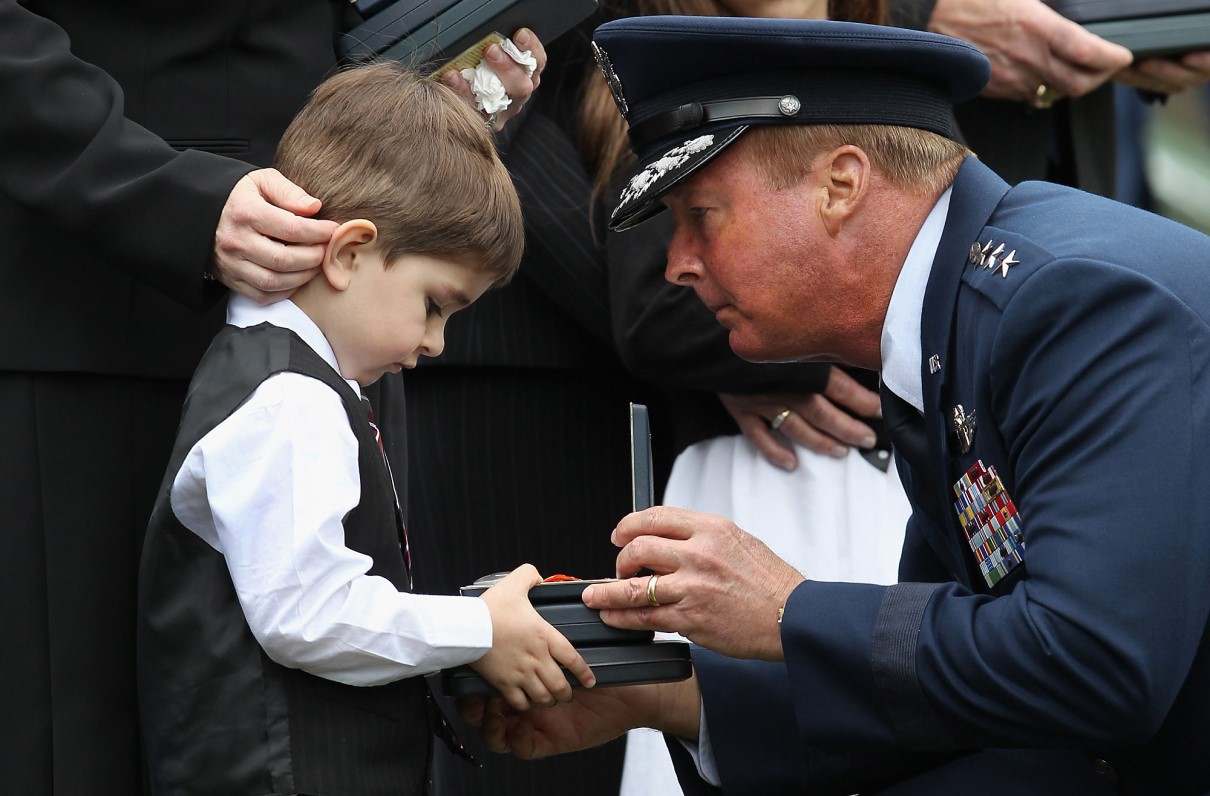 (Photo by John Moore/Getty Images)
I will take time to remember my Executive Officer Maj. David Brodeur, killed in an attack at Kabul International Airport in Spring 2011. I presented his medals to his son, David, at the graveside service. His wife Susie is one of our Surviving Spouses and a dear friend.
Whether you mark the day privately or join others in your community to pay tribute, take the time to remember.