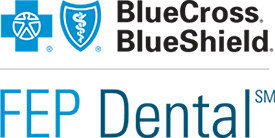 MOAA's TRICARE Toolkit provides insight and tips for navigating your TRICARE benefits. Have a question or suggestion for an upcoming column? Email beninfo@moaa.org. This toolkit entry is sponsored by BlueCross BlueShield FEP Dental; see other TRICARE Toolkit columns at MOAA.org/tricaretoolkit.
TRICARE beneficiaries residing in the U.S. and its territories have the option to choose between TRICARE Prime (TP) and TRICARE Select (TS) for their family's medical care needs.
TS enrollees rely primarily on commercial medical providers but may be seen in a military treatment facility (MTF) if space is available. Many choose this health care option because it offers more flexibility than TP. That flexibility comes at a greater maximum out-of-pocket cost: There is a $706 difference in the catastrophic cap for 2022.
[TAKE ACTION: Help MOAA Reverse Planned Cuts to Your TRICARE Pharmacy Benefit]
TP provides three potential options depending on where you reside. If you live near an MTF, you have the option of enrolling in that facility if capacity allows. No capacity at the local MTF? Check with your TRICARE contractor (Humana Military or HealthNet Federal Services) to see if you live in a Prime Service Area.
TRICARE contracts with major commercial health care networks in many locations around the country to provide this option for areas both near and far from an MTF.
[TRICARE.MIL: TRICARE Prime Distance and Drive Time Standards]
When you enroll in TP, expect to drive no more than:
30 minutes to your primary care manager (PCM) for primary care
60 minutes for specialty care
If you want to select a network primary care manager (PCM) who is outside the 30-minute Drive Time Standard (DTS), but within 100 miles, you'll need to waive your DTS when you enroll. You should then expect to drive:
More than 30 minutes to your PCM for primary care
More than 60 minutes for specialty care
The third TP option is U.S. Family Health Plan (USFHP). This group of six medical providers' coverage area is in the northeast/mid-Atlantic, southeastern Texas/southwestern Louisiana, and the Pacific Northwest.
All three TP options come with the same enrollment fees, no deductibles, and copays when seen outside an MTF.* TP enrollees will select a primary care manager/provider (PCM/P) and must seek referrals from their PCM/P for specialty/urgent care. If your provider is not available or is closed on a day you require urgent care, you're covered. But alert your PCM/P as soon as they reopen.
Failure to get a PCM/P referral before seeking specialty care places the TP enrollee in point-of-service care. This option will incur a deductible ($300 individual/$600 family) and a 50% copay for the TRICARE allowable charge after the deductible is met. If the provider is out of network, they can charge 15% above the TRICARE allowable charge and the individual will be responsible for 50% of that amount.
MEDIPLUS® TRICARE Supplement
Works hand-in-hand with your Select or Prime Plan. Count on valuable protection.