The retired two-star Army general who took over a top DoD civilian health care position last month will bring not only decades of experience in uniform to the new role, but a set of priorities in line with MOAA's work toward protecting health care benefits for servicemembers past and present, and their families.
The Senate confirmed Maj. Gen. (Dr.) Lester Martinez-Lopez for the role of assistant secretary of defense for health affairs on Feb. 16, a year and a day after his 2022 confirmation hearing. Martinez-Lopez, a Life member of MOAA, entered the Army after graduating medical school in 1978 and retired in 2005; his roles included time as the head of Army Medical Research and Materiel Command, the first Latino to serve in that role.
During his confirmation hearing, Martinez-Lopez touched on several critical Defense Health Agency (DHA) issues that have been part of MOAA advocacy efforts in recent months and years.
Military Health System Reform. Martinez-Lopez stressed his commitment to ensuring changes to the MHS would keep readiness at the forefront while improving benefits and services for all beneficiaries. This has been a key concern for MOAA and other stakeholders since news of the proposed cuts first emerged.


TRICARE Parity. Martinez-Lopez told senators he would work to bring the MHS beneficiary experience more in line with those using commercial plans, and specifically addressed coverage for dependents up to age 26. MOAA has worked hard in recent years to bring awareness to the problems associated with the TRICARE Young Adult Program, to include premium increases of 10% or more. MOAA continues to seek a legislative fix for this issue, championing bipartisan legislation through multiple sessions of Congress.


Servicemember Suicide Prevention. MOAA has been part of several initiatives designed to reduce suicide rates among servicemembers and veterans. Martinez-Lopez said he would "come with energy … to tackle this issue" and seek new ways to address the problem. He also pledged to improve the servicemember handoff between DoD and the VA, limiting the chance of a lapse in care or needed services.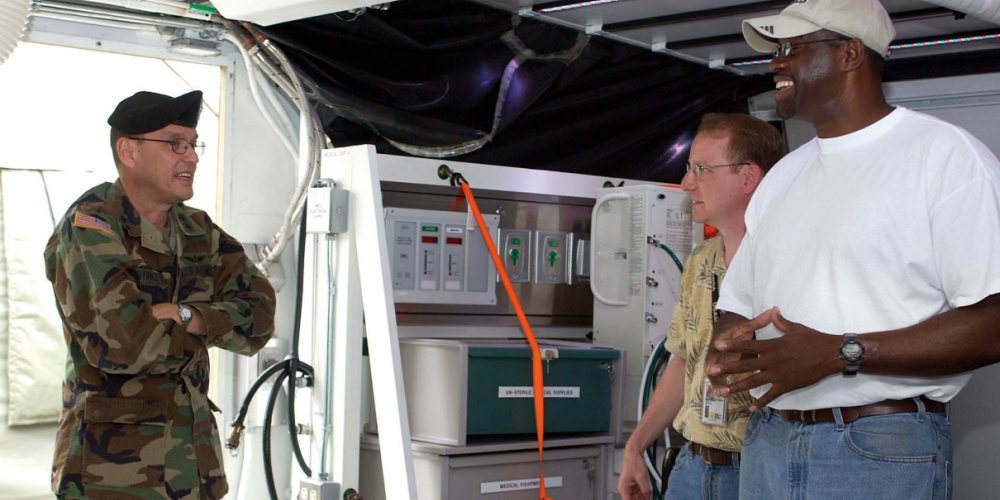 Then-Army Maj. Gen. Lester Martinez-Lopez, left, commander of the U.S. Army Medical Research and Materiel Command and Fort Detrick, Md., visits a prototype of the Army's Future Medical Shelter System. (Photo by Dave Rolls/DoD)
[RELATED: MOAA Staff Meets With White House Officials to Discuss DoD, VA, TRICARE Priorities]
MOAA looks forward to working with Martinez-Lopez in his new position and helping him secure the goals outlined above along with other key priorities. Keep up with the latest advocacy news from MOAA at our Advocacy News page.
MEDIPLUS® TRICARE Supplement
Works hand-in-hand with your Select or Prime Plan. Count on valuable protection.