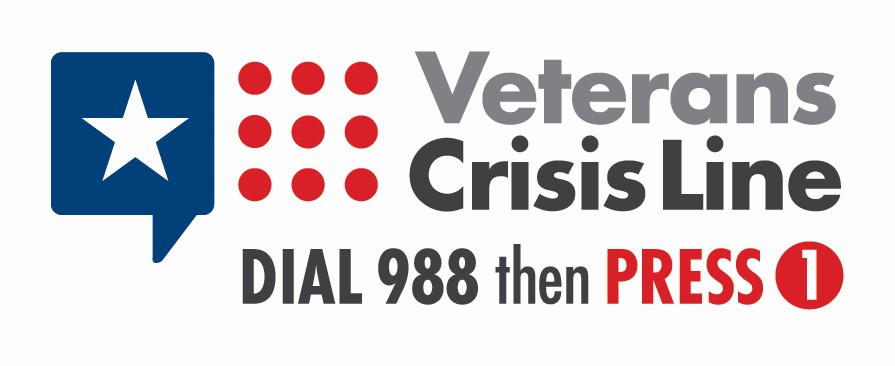 The new national three-digit suicide hotline – 988 – went live July 16, and veterans in crisis who dial the number can press 1 for immediate access to the Veterans Crisis Line.
The 10-digit Lifeline number (800-273-8255) will remain in effect and reroute calls to 988 indefinitely, according to a press release from the Department of Health and Human Services (HHS). Veterans also may obtain crisis resources at VeteransCrisisLine.net or by texting 838255.
The new hotline "has been a long time coming and will serve as a critical resource during a crisis when every second counts," VA Secretary Denis McDonough said in the HHS release. "This launch is a whole-of-government approach in line with the president's call to prioritize mental health by strengthening access to crisis services, and preventing veteran suicide, our top clinical priority."
The Veterans Crisis Line has received more than 6.2 million calls since its 2007 launch, along with nearly a million chats and texts. Calls are expected to increase after the changeover; the crisis line's staffing has increased from 866 in April 2021 to 1,390 in June 2022, according to information provide to MOAA from the VA, with more hiring expected.
"MOAA supports this effort as a way to get more veterans in touch with the crisis care they need," said Cmdr. René Campos, USN (Ret), MOAA's senior director of government relations. "We look forward to continuing our work with the VA on improving suicide prevention and mental health programs to ensure all veterans and their families can access needed resources, especially those in rural areas where communication can prove challenging."
[RELATED: MOAA Changemaker Provides Lifeline for Veterans Contemplating Suicide]
Veterans do not need to be enrolled in VA health care or receive VA benefits to access the Veterans Crisis Line. The line also is available to currently serving members of all components.
The bipartisan National Suicide Hotline Designation Act, passed in 2020, authorized the creation of the 988 hotline. A $432 million investment in the new hotline included more than $100 million in grants to states to improve local response times.
Those in crisis can text 988 to contact a counselor, but veterans are asked to continue texting 838255 to reach Veterans Crisis Line personnel.
Support The MOAA Foundation
Donate to help address emerging needs among currently serving and former uniformed servicemembers, retirees, and their families.