Scholarship Fund
The Military Officers Association of America (MOAA) established the MOAA Scholarship Fund in 1948 to provide educational assistance benefits to children of military families. It supports one of the association's founding principles: education is the cornerstone of a strong democracy. It is funded by donations from MOAA members, Councils and Chapters, corporations, and others with a desire to help military families.
Through 2017, the MOAA Scholarship Fund has provided more than $140 million in educational assistance to more than 14,000 students. The majority of support is provided through interest-free loans. This allows us to reuse the donations over and over again.
The MOAA Scholarship Fund is a public, non-profit, charitable organization incorporated in Virginia and declared tax-exempt by the Internal Revenue Service under §501(c)(3) of the Internal Revenue Code. Its tax identification number is 54-1659039. We are committed to demonstrating the highest standards of public accountability and stewardship of donors' gifts. For more information on the MOAA Scholarship Fund audited financial statements and IRS Form 990, please contact the MOAA Scholarship Fund at the address noted below. Required state disclosures may be viewed here: Disclosure (PDF).
Do you want to make a difference in a military child's life? Consider a tax-deductible donation to the MOAA Scholarship Fund. 100% of your contribution will go to students in the form of interest-free loans and grants.
Mail donations to:
Inquiries should be addressed to:

MOAA Scholarship Fund
PO Box 1824
Merrifield, VA 22116-9917

MOAA Scholarship Fund
ATTN: Andrea Rand
201 N. Washington St
Alexandria, VA 22314

Or make an online donation.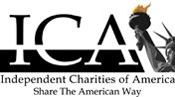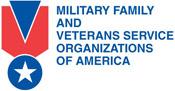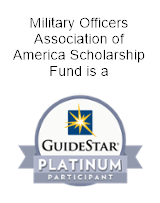 How do I apply for MOAA's Educational Assistance?
Donate to the Scholarship Fund
Check out these fun and easy ways to donate to the MOAA Scholarship Fund below!
AmazonSmile
---
Shop with AmazonSmile and together we can help provide educational assistance for children of military families.
Annual Golf Classic
---
Each year, MOAA holds the Jeff Peck Memorial Golf Classic, providing grants and educational assistance to children of uniformed servicemembers pursuing undergraduate education.
Since 1948, MOAA has provided undergraduate educational assistance to children of officers who have served, are serving or are retired from the seven Uniformed Services and to children of enlisted personnel who are serving or are retired. We have provided educational assistance more than 12,000 children of military families.

Our donors contribute regularly through annual giving and through their estate planning efforts (bequests, wills, trusts, IRAs). We also offer a very competitive Charitable Gift Annuity program for those who want to receive an annual income from their contribution.
Ways of Giving
Find out about the different ways you can give to the MOAA Scholarship Fund.
"The Classroom," a conference room at MOAA headquarters, recognizes and honors the commitment of many of our donors. Additionally, the MOAA Scholarship Fund has established the following levels of giving:
| | |
| --- | --- |
| Legacy Circle | (Bequests- undetermined amount) |
| Patriot Society | $500,000 and above |
| Eagle Society | $100,000 - $499,999 |
| Designated Scholar Society | $25,000 - $99,999 |
| Chairman's Club | $5,000 - $24,999 |
| President's Club | $1,000 - $4,999 |
| Director's Club | $500 - $999 |
| Liberty Club | $250 - $499 |
| AP Designated Grant Society | $50,000 and above restricted to the American Patriot Scholarship |
Legacy Circle
Members of the Legacy Circle have chosen to include the MOAA Scholarship Fund in their estate plans. By notifying The Scholarship Fund of their bequest and/or estate plans (please provide a copy of the applicable legal document), donors enjoy the recognition of their future gift and allow the Fund to plan for future support of many college-bound students.
For more information about giving to The Scholarship Fund of MOAA, please call 1-800-234-6622, ext. 169 or email moaasf@moaa.org.
Faces of Scholarship
Each year, the MOAA Scholarship Fund provides financial aid to children of hundreds of military families. Learn how your contribution can make a difference to students-in their own words.
Find out how you can contribute to the MOAA Scholarship Fund.
---
Jessica Wiedemann
University of Louisville

I truly appreciate MOAA's scholarship because it helped me pay for school books. I did not realize how much nursing school books cost until I actually went to the bookstore to make my purchase. I am thankful to MOAA for giving me the opportunity to apply for a scholarship; I am thankful that I received one! This scholarship has allowed me more time to study because I did not have to work as much to make money to pay for books. I think that MOAA has an amazing scholarship program and I am lucky to be a part of it. I am now serving my country as an Army Nurse.
Heather Fairbee
Longwood University

Thank you, not only for the generous assistance you gave me over the years, but also for the genuine interest MOAA has shown in me as a student and a person. I majored in French and also received my teaching license for preK-12. I spent a semester in Aix-en-Provence, France where I completed my courses and taught English in a private, Catholic school. I traveled throughout Europe, learned a lot about myself, improved my fluency, and I even got engaged on the very top of the Eiffel Tower. Since I was little, I always wanted to teach. In the eighth grade when I had my first French class, I knew then that was what I wanted to do. Nobody really believed me, but here I am.
Keenan Fish
Western Kentucky University

I thank you for the opportunity to get a higher education. I would be lying if I thanked you for the help and not acknowledged the fact I would not have been able to go at all had I not had the financial backing you supplied. I believe in college and the experience that one receives- socially and academically. It is a wonderful experience and I will cherish this time for the rest of my life. Thank you again for the opportunity to have this experience and take another step in the journey of life.
Nyssa Glenn
Virginia Tech

MOAA's educational assistance had a significant effect on my college experience. The funding I received gave me the motivation to achieve the goals I set for myself at the beginning of my college career. These goals were to take full advantage of the opportunities at Virginia Tech in order to obtain a degree in engineering that would give me the foundation for an exciting career. I graduated with a bachelor's degree in Engineering Science and Mechanics and a minor in Mathematics. I was also a member of the General Motors/Virginia Tech Fuel Cell team where my research was directly applied to the development of GM fuel cell vehicles. I am extremely grateful for the MOAA's confidence and willingness to help me achieve my goals.
Faces of Donors
The MOAA Scholarship Fund is proud to announce its new, web-based donor recognition project. Many of our Designated Scholarship benefactors and Legacy Circle members are recognized through pictures and biographical sketches. This living legacy library will preserve the memory of those who served our country and believed in the value of education.
A
The American Legion - Tampa American Patriot Designated Grant
Kenneth and "Honeybear" Ayers
B
Mrs. Elfriede E. Ball
Lt Col Walter L. Baxter, USAF-Ret.
COL Donovan M Beadle, USA-Ret. & Mrs. Verlice E. Beadle
Mrs. Angela Rallo Bellini
Rett and Michele Benedict
CAPT Arthur J. Benline, USNR & Mrs. Peggy Cornell Benline
Maj Robert W. Benzie, USAF-Ret. & MAJ Gladys A. Benzie, NC, USA
CWO4 Roy S. (Swede) Boreen, USN-Ret.
Col Karl R. Bossi, USAF-Ret.
CDR Guy R. Bostain, USN & Mrs. Marietta M. Bostain
CWO Philip C. Brassine, USN & Mrs. Ethel M. Brassine
LCDR Arthur Briggs, USN-Ret.
LTC John C. Buchanan, USAR-Ret.
Mrs. Colleen S. Buskirk

C
Maj Gen John B. Cary, USAF-Ret.
Mrs. Carol Jean Case
LCDR Ralph D. Catoe, USN-Ret & Mrs. Matilda Borraccini Cator
Capt William J. Cavanaugh, USAF-Ret. & Mrs. Kathleen A. Cavanaugh
CDR Cora Chandler, USN-Ret.
Maj Roscoe O. Clark, USAF-Ret. & Mrs. Billye R. Clark
Col Guy M. Cloud, USMC-Ret.
SPC Sean Russel Cutsforth, USA
Col Dan Crozier, USA-Ret.
D
CAPT Walter E. (Bud) DeLong, USNR-Ret.
Col Steve dePyssler, USAF-Ret.
Lt Col Raymond J. DeThorne, USA-Ret. & Mrs. Joan DeThorne
COL & Mrs. Joe M. Dietzel, USA-Ret.
LTC Joe M. Dietzel, Jr. and Mrs. Rosalie H. Dietzel
Mrs. Dorothy Dingfelder
Ken and Margaret Dowell
E
Mrs. Anita Eakin
Col Jack Emerson, USAF-Ret. & Mrs. Geraldine Emerson

F
COL William H. Fairchild, USA-Ret.
Mrs. Evelyn C. Fickessen
Foreign Area Officer Association
CAPT James Anthony Freyer, USN-Ret.
G
CWO4 Joseph J. Gasko, USA-Ret.
LCDR Lorin P. Garlinger, USN-Ret. & Mrs. Dorothy Garlinger
Arthur Frederick (Fred) Gleim Jr.
CAPT Walter Goldenrath, USN-Ret. & Mrs. Sylvia Goldenrath
RADM Russell W. Gorman, USNR-Ret.
CDR Eldon L. Guhl, USN & Mrs. Bertha Guhl
H
Mrs. Ruth Vivian Haas
Spencer Hall & Lt Col Spencer Hall, Jr., USAF-Ret.
COL Richard R. Hallock, USA-Ret.
LTC Alan Harcus, USA-Ret.
Maj. Walter Rutland (Bucky) Harris, USMC-Ret.
Col John D. Hedges, USAF-Ret. & 1st Lt Barbara R. Hedges, USAF
COL Arville L. Hickerson, USA-Ret. & Mrs. Elizabeth (Betty) Hickerson
CDR Arthur R. Horsch, USN (Ret) & Mrs. Lorraine (Laurie) A. Horsch
LTC James Huffman and Mrs. Dagmar (Gleim) Huffman
J
Col Paul M. Jacobs, USAF-Ret. & Mrs. Frances Lyons Jacobs
LT Kylan A. Jones-Huffman, USN
K
MG William H. Kasten, USA-Ret. & Mrs. Ethel B. Kasten
COL Winchester Kelso, Jr., USA-Ret. & LTC Mary A. Kelso, USA-Ret.
L
COL Vincent A. Lane, USA-Ret.
COL L. Marguerite Lines, USA-Ret.
M
CWO Thurston L. McCrary, USN-Ret. & Mrs. Carmelita J. McCrary
CAPT Fitzhugh McMaster, USN & Mrs. Marjorie F.W. McMaster
Col James Chris Miller, USAF-Ret. & Mrs. Shirley Miller
Lt Col & Mrs. John Miller, USAF-Ret.
Lt Col Hubert H. Monahan, USAF-Ret. & Mrs. Katherine E. Monahan
Mrs. E. Susan Moore
BG Glenn E. Muggelberg, USA-Ret.
CAPT and Mrs. Frank M. Murphy, USN-Ret.
N
LTC John S. Neary, USA-Ret. & Mrs. Helen Cates Neary
CPT Alvah (Nick) Lewis Nickerson, USA
CW3 Smith S. Niehaus, USA-Ret.
P
Patrol Squadron Two Association
Ramona M. (Harcus) Pease
R
Lt Col Ellis T. Rayburn, AUS
Col Earl Theodore Reichert, USAF-Ret.
Col Walter R. (Ray) Renfro, USAF-Ret. & Mrs. Betty W. Renfro
MAJ & Mrs. Clarence L. Richardson, Jr., USA-Ret.
Lt. Col. Leonard W. "Bill" Riley III, USAF (Ret)
BG William M. Rodgers, USA-Ret. COL Joseph C. Rodriguez, USA-Ret.
Mrs. Katherine S. Roth
RADM Richard I. Rybacki, USCG

S
Lt. Col. Rebecca L. Schmidt, USAF, (Ret.)
Mrs. Gladys Welch Simpson
William Snyder
1LT Marian I. Spruill, AUS
CAPT (Dr.) George O. Stead, USN (Ret.) and Mrs. Ruth (Nipper) E. Stead
TC Ellsworth F. Stein, USA-Ret.
Col David D. Stoddard, USAF-Ret.
T
Col Edwin Taylor, USAF-Ret. & Maj Edith Taylor, USAF-Ret.
COL Beatrice E. Thompson, USA-Ret.
2LT & Mrs. Albert D. Trager, USA
Capt Joseph F. Trtek, USAF (Ret.)
Col Michael Tymchak, USA-Ret.
U
W
Lt Col & Mrs. Neil W. Wallace, USAF-Ret.
Mrs. Leosia Shirley Wentink
Maj Stuart D. White, USAF-Ret.
COL & Mrs. Donald Bruce Williams, USA-Ret.
COL Minter Lowther Wilson, Jr., USA-Ret.
Col William "Wally" Fripp Fison Wollenberg, USA, Ret. & Doris Ruth Stocking Wollenberg
CDR Robert C. Wood, USN-Ret.