Photos: America Honors President George H. W. Bush
The casket containing the remains of former U.S. President George H.W. Bush lies in state at the U.S Capitol Rotunda (Photo by Jabin Botsford - Pool/Getty Images).
President George H. W. Bush "lies in state" at the Capitol Rotunda, where Government Officials and thousands of Americans are paying their respects to the former Commander in Chief who passed at age 94.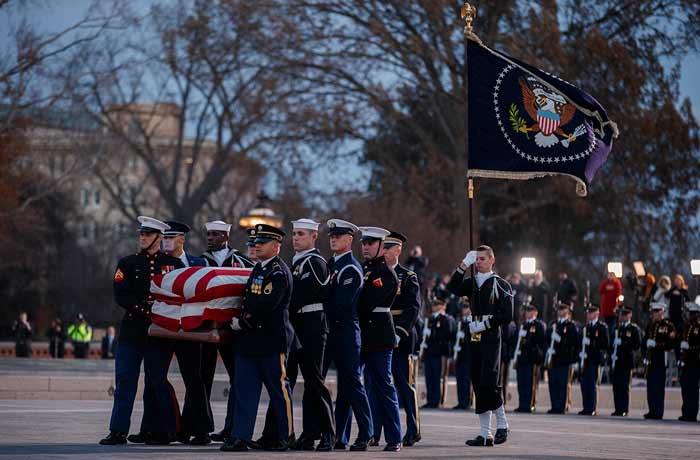 (Pool / Getty Images)
The viewing will end Wednesday morning and the first funeral service will be held at Washington National Cathedral. Information on the viewing and funeral can be found on the Capitol Police website.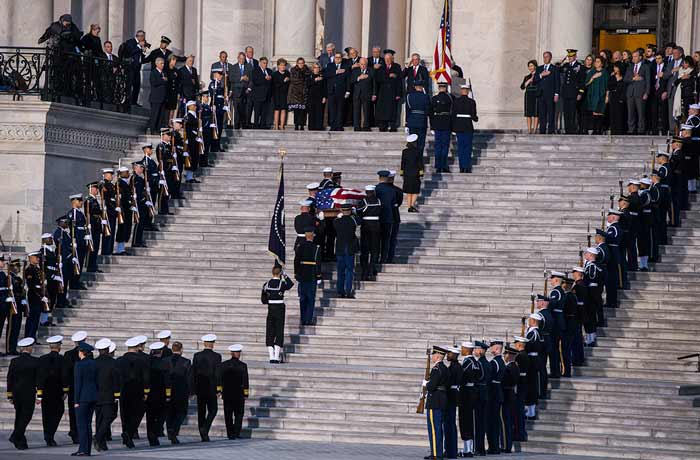 (Tom Williams / Contributor / Getty Images)
Having enlisted in the navy at 18 years old, President Bush served in World War II and was awarded the Distinguished Flying Cross and three Air Medals for his actions.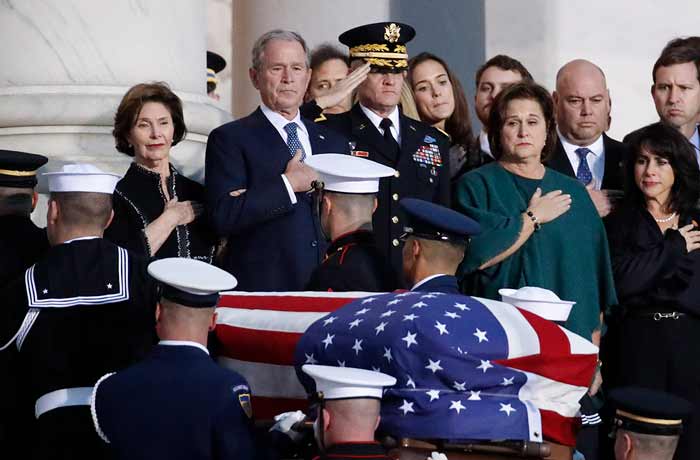 (Pool / Getty Images)
President Bush served as a Texas Representative in the U.S. House of Representatives before becoming Vice President to President Ronald Reagan. During his Vice Presidency, the Veteran Affairs Administration was established as the 15th cabinet department by President Reagan in 1988. The following year, President Bush appointed Edward J. Derwinski as the first VA Secretary.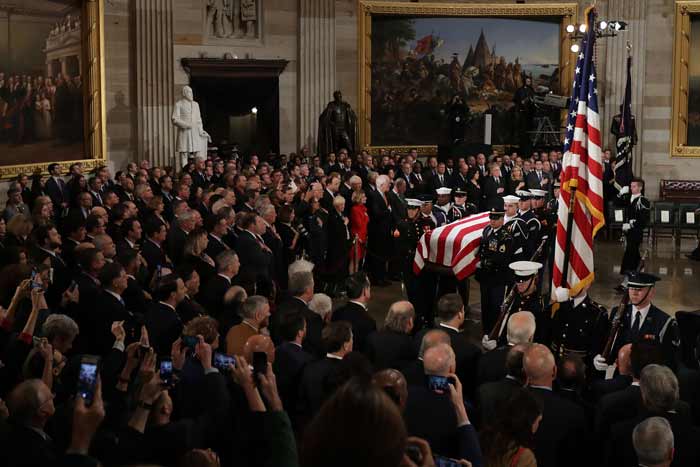 (Chip Somodevilla / Staff / Getty Images)
A private ceremony was held in Houston, and the President was transported from Ellington Field to Joint Base Andrews in Maryland on Dec. 3, according to the Joint Task Force-National Capital Region (JTF-NCR).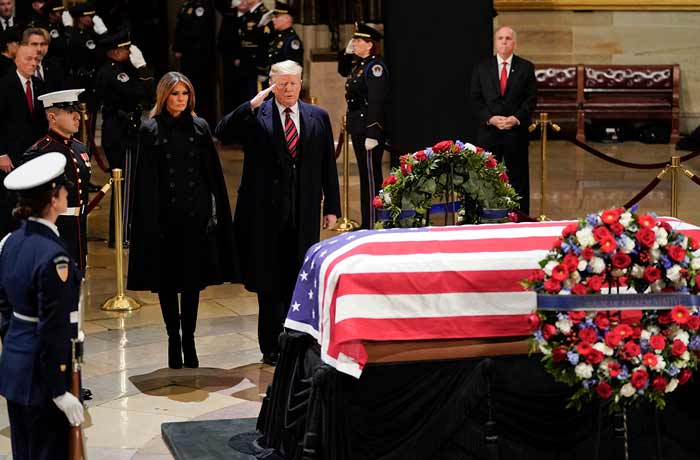 (Pool / Getty Images)
President Bush will be returned to Texas, where a second funeral at St. Martin's Episcopal Church will be held. In the official schedule for the State Funeral, JTF-NCR states, "Former President Bush's remains will lie in repose at St. Martin's Episcopal Church, Wednesday, December 5, at 6:45 p.m. until Thursday, December 6, at 6:00 a.m. with a guard of honor in attendance."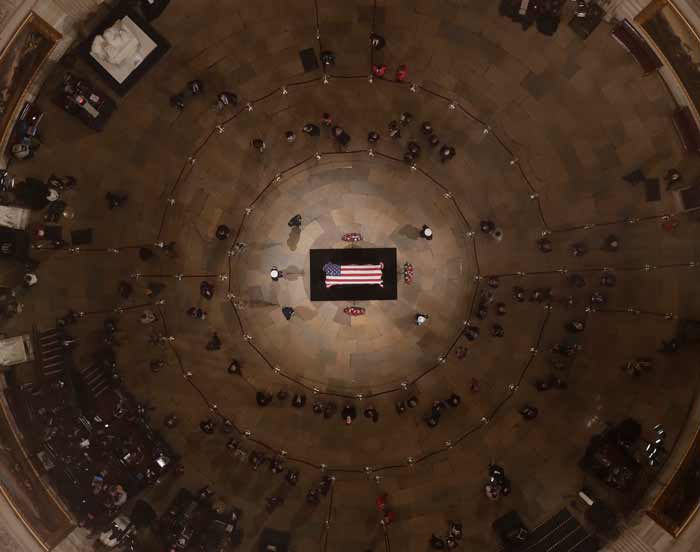 (Pool / Getty Images)
President Bush will be transported by train via the Union Pacific Railroad to College Station, Texas, where his body will be interred at the George Bush Presidential Library & Museum at Texas A&M University.
Katie Lathrop is the Digital Content Specialist at MOAA and the daughter of a currently serving Army Officer. Follow her on twitter @KatieMOAA.