Sponsored by MOAA Insurance Plans, Administered by Association
Member Benefits Advisors (AMBA)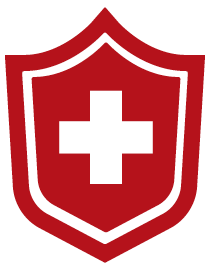 If you've ever thought TRICARE can resemble a game of Scrabble as you try to figure out how it can best line up for you, you're not alone. TRICARE changes year by year, and you and your family might find your own game plan is in transition.
[RELATED: 2024 TRICARE Rates]
MOAA's TRICARE Guide is here to help you stay on top of your game. In this year's edition, we update the cost outlook for 2024, such as rising prices for pharmacy copays. We break down how online pharmacy retail "disruptors" compare to the TRICARE pharmacy and whether they can offer you savings. We also look at how recent pharmacy network cuts show the health care benefit is at risk now and in the future, raising the question: "What version of TRICARE do you want in place when you need it?"
Below, find details on all manner of TRICARE topics. Have a question we didn't cover? Reach out to our Member Support Center at msc@moaa.org or (800) 234-6622.
Leaving service can mean significant changes in health care options. Plan ahead for your next steps.
Be ready for major deadlines, and understand plan options for you and your spouse.



You've probably seen advertisements about these health care plan alternatives. Are they right for your medical needs?




Even TRICARE beneficiaries may get better deals on some medications. Here's what you should know.
This TRICARE Prime option may work for you and your family, depending on your location and care needs.




Many TRICARE users won't feel the pinch from a shrinking retail network. But it could harm your future benefit.
We need you to amplify MOAA's voice on Capitol Hill.
New DoD authority could result in higher costs for your medication. Find out how MOAA is working to protect your earned benefit.
Understand your plan options.
The ABCs of EOBs, and much more: Let MOAA help you make sense of your earned benefit.