MOAA's Never Stop Serving Podcast tackles issues you care about most: your pay and benefits, health care, career transition tips, and more. Each week, host Lt. Col. Olivia Nunn, USA (Ret), talks with currently serving officers, veterans and veteran service organization leaders to provide expert guidance and insights.
Each episode can be streamed below, or access the podcast on Apple Podcasts, Spotify, Amazon Music, Google Podcasts, PodChaser, or TuneIn. Check back for even more platforms!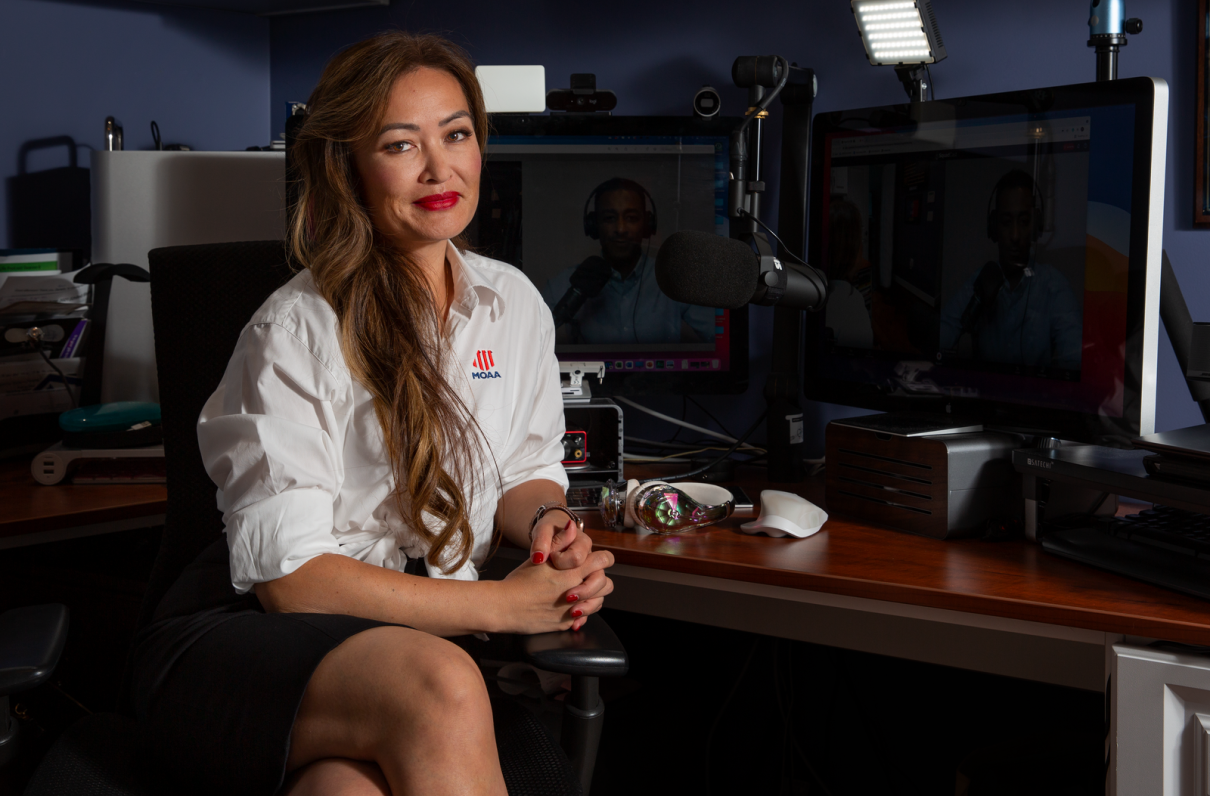 "This is a great medium for being able to get out to our listeners the very important topics that MOAA gets after. And here's the other thing -- MOAA does so much more than I think our listeners really know, and we're going to be able to share that in a way we've never been able before."

-- Lt. Col. Olivia Nunn, USA (Ret)

Interested in joining MOAA? Learn more here, and find a chapter in your area here.

Episode 5:

TRICARE and Your Transition BEYOND Active Duty. Service to our nation includes so many great benefits, health care being one of them. But what happens when you retire from the military? Where does your health coverage come from? What will it cost? Will the coverage be the same? Listen to host Lt. Col. Olivia Nunn, USA (Ret), speak with Capt. Paul J. Frost, AFC®, USN (Ret), MOAA's Program Director, Financial and Benefits Education/Counseling/Veterans Services.
---
Episode 4:

From Agent Orange to Burn Pits: Toxic Exposure Advocacy. Listen to host Lt. Col. Olivia Nunn, USA (Ret), speak with Cory Titus, the Director of Government Relations for veteran benefits and Guard/Reserve Affairs at MOAA, about the importance of understanding the work behind the push for policy and legislation surrounding toxic exposures for our military members.
---
Episode 3:

Recruiting our Future Force: Challenges and Solutions. Joining the military can be an exciting and life-changing experience. There are many reasons why young men and women show an interest in wanting to join the armed forces. Some have multigenerational respect for the military and want to serve as their older relatives did. Others wish to take advantage of the job security and the benefits that come along with being in the military. Listen to host Lt. Col. Olivia Nunn, USA (Ret), speak with head of Army Recruiting Command Maj. Gen. Kevin Vereen and head of Marine Corps Recruiting Command Maj. Gen. Jason Bohm.
---
Episode 2:

Military Retirement 101: Getting Your Finances in Order. Transition or Transformation? However you frame it, it's a change, and change requires planning. Leaving the military after 20-plus years can be exciting but also daunting. One part of the planning phase must include your finances. If you are one of the annual 200,000 transitioning servicemembers and you find yourself wondering what you should be doing to prepare from a financial standpoint. Listen to host Lt. Col. Olivia Nunn, USA (Ret), speak with Lt. Col. Shane Ostrom, USAF (Ret), CFP®, MOAA's program director for financial and benefits education/counseling, on how you can prepare for your military retirement.
---
Episode 1:

Why Military Pay Remains a Top Priority. MOAA exists to preserve the benefits earned by all servicemembers, past and present. When it comes to money, specifically pay and benefits, our servicemembers need to know organizations are advocating on their behalf. Every year the discussion of pay comes up as part of the DoD budget. Host Lt. Col. Olivia Nunn, USA (Ret), and Col. Dan Merry, USAF (Ret), MOAA's vice president of Government Relations, discuss the very important topic of pay and benefits and why pay and advocacy go hand in hand.
---