Veteran advocates converged Tuesday on Capitol Hill to fight for the Major Richard Star Act, a bill that would correct an injustice and provide earned pay to more than 50,300 combat-injured veterans.
"Supporting our combat injured is a national imperative," said CW4 Jack Du Teil, USA (Ret), president of The Military Coalition, comprised of 35 veteran and military service groups including MOAA. "We will not stop until we get it done."
[TAKE ACTION: Urge Your Legislators to Support Concurrent Receipt]
Coalition members met with lawmakers and staffs throughout the day and were joined by Sen. John Tester (D-Mont.) and Rep. Gus Bilirakis (R-Fla.) in a Tuesday press conference calling for swift passage of the bipartisan legislation, which would allow combat-injured veterans to receive both vested longevity pay and VA disability. The retirement pay of these veterans is currently subject to an offset, reduced by a dollar for every dollar of VA disability received. The bill is named after Maj. Richard Star, an Army combat engineer who died of cancer in 2021. He dedicated his final months of life to calling for a change to this unjust law.
"He worked so very hard. May his memory be eternal," Bilirakis said. "We've got to get this done for him and the rest of the heroes, all the heroes that worked so very hard and really wanted to go the full 20 years but, through no fault of their own … they were not able to continue."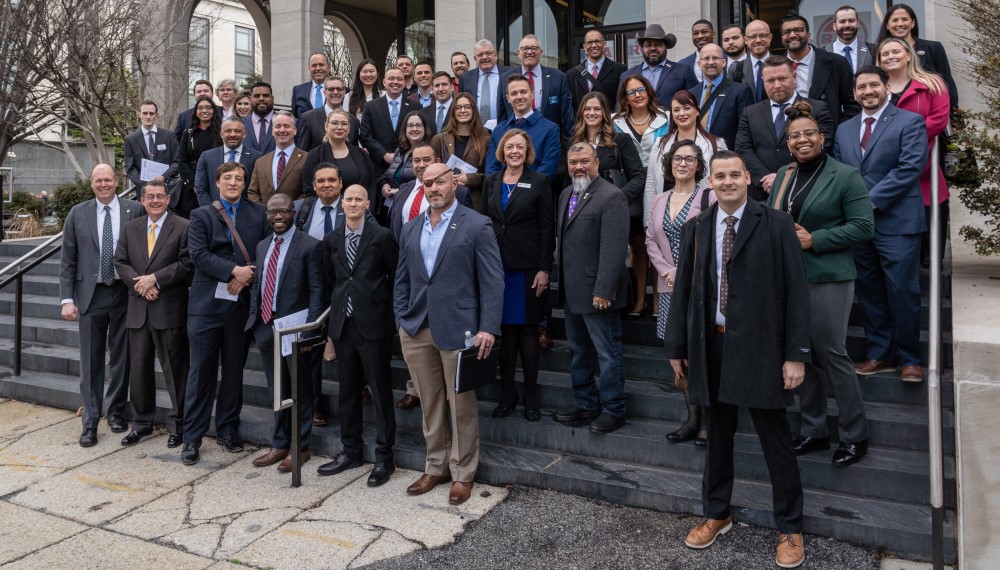 Dozens of advocates from service groups in The Military Coalition met with lawmakers and their staffs on Feb. 28 in Washington, D.C., to garner co-sponsors for the Richard Star Act.
The Star Act gained momentum in late 2022 with more than two-thirds of the 117th Congress supporting it. Service groups are leveraging that support with the new 118th Congress. Tester and Sen. Mike Crapo (R-Idaho) reintroduced the bill in the Senate as S. 344, and Bilirakis and Rep. Raul Ruiz (D-Calif.) reintroduced it in the House this week.
MOAA and other veterans groups are seeking at least 290 co-sponsors in the House, said Lt. Col. Mark Belinsky, USA (Ret), MOAA's director of government relations for currently serving and retired affairs. At 290, the bill could be prioritized and listed on the House Consensus Calendar.
[MARCH 14 MOAA WEBINAR: Concurrent Receipt Programs]
Some lawmakers have expressed concern over the bill's estimated cost of $7 billion over 10 years.
"If we're going to send them off to war, we're going to take care of them when they get back," Tester said, noting the Star Act is a top priority for 2023.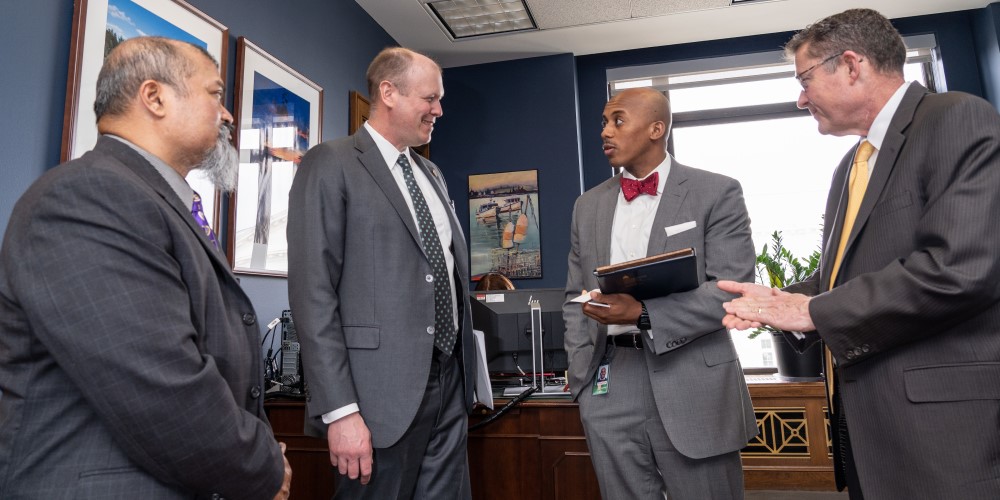 Maj. Allen Acosta, USA (Ret), at left, traveled 2,500 miles to join the Feb. 28 advocacy efforts.
MOAA Member Makes Long Trip to Support Star Act
Maj. Allen Acosta, USA (Ret), is a Life Member of MOAA and Purple Heart recipient. Before Tuesday's events on the Hill, he heard via Facebook that plans were in the works. He decided he needed to be there, booked a plane ticket and traveled 2,500 miles from his home in Lacey, Wash., to Washington, D.C.
Acosta was a logistician who served in Iraq in 2004-2005 at Forward Operating Base Warhorse in Diyala Province. Those were "hard times" in Diyala, Acosta said, and he was injured by indirect artillery fire. He's medically retired and would benefit from passage of the Star Act. But he didn't travel those miles to D.C. to fight for himself.
"For me, it's my brothers at arms," said Acosta. "It was a promise we made to each other that if we didn't come home, they would take care of our families. This is an extension of that promise."
Stopping for a moment and overcome with emotion, Acosta added, "We are going to keep that promise."
More than 9,000 letters have been sent to lawmakers in support of the Major Richard Star Act via MOAA's Take Action Center in less than three months. Add your voice to this grassroots effort today, and share the link – MOAA.org/StarAct – with your network.
MOAA Looks Out For You
MOAA is committed to protecting the rights of servicemembers and their families. Lend your voice and support these efforts today. Because the larger our voice is, the greater our impact will be.