Maj. Richard Star, USAR, a champion for the expansion of benefits for combat injured retirees, was laid to rest with full military honors Sept. 13 at Arlington National Cemetery.
On a beautiful breezy summer morning, family members, friends, and advocates for his cause paid their final respects to Star before his remains were inurned. Star died in 2021 after a three-year battle with lung cancer linked to exposure to burn pits during his deployments to the Middle East.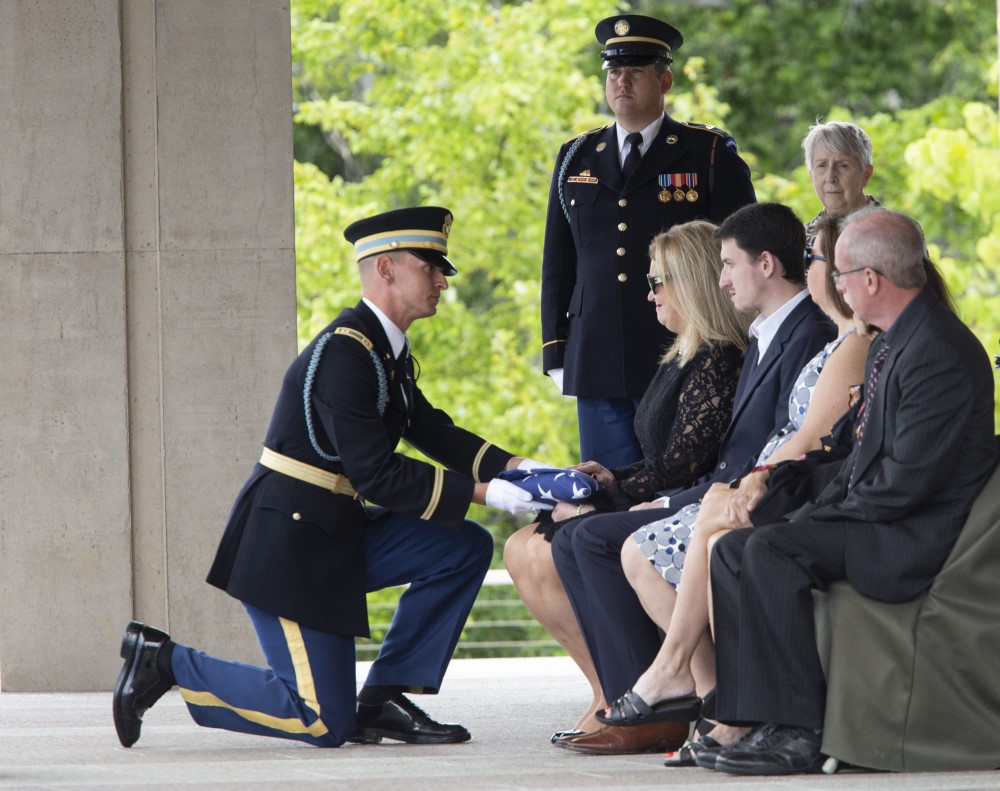 Tonya Star, widow of Maj. Richard Star, USAR, receives a folded flag during a Sept. 13 ceremony at Arlington National Cemetery.
Since his cancer diagnosis in 2018 and subsequent medical retirement, Star fought valiantly for the more than 50,000 veterans that aren't eligible to collect both DoD retirement pay and VA disability benefits. Under concurrent receipt, only medically retired veterans with 20 years of service and a VA disability rating of 50% or greater receive both benefits in full.
In an effort to change this law, the combat engineer spent countless hours walking the halls of the Capitol and communicating with veterans service organizations (VSOs), which ultimately resulted in the introduction of the Major Richard Star Act. If passed, the legislation would permit injured veterans who have not served their full 20 years to receive full retirement benefits in addition to their disability pay. Star deployed to Afghanistan, Iraq, and Kuwait during his military career but did not have enough years of service to collect full retirement benefits.
[RELATED: Concurrent Receipt Resources and Updates]
"Rich died and he would die again and again and again for this country," said college friend Sean Bourke, who was attending a movie with Star just before his cancer diagnosis. "He loved this country beyond a doubt. He's … doing this for all the other guys so they don't have to go through what he went through."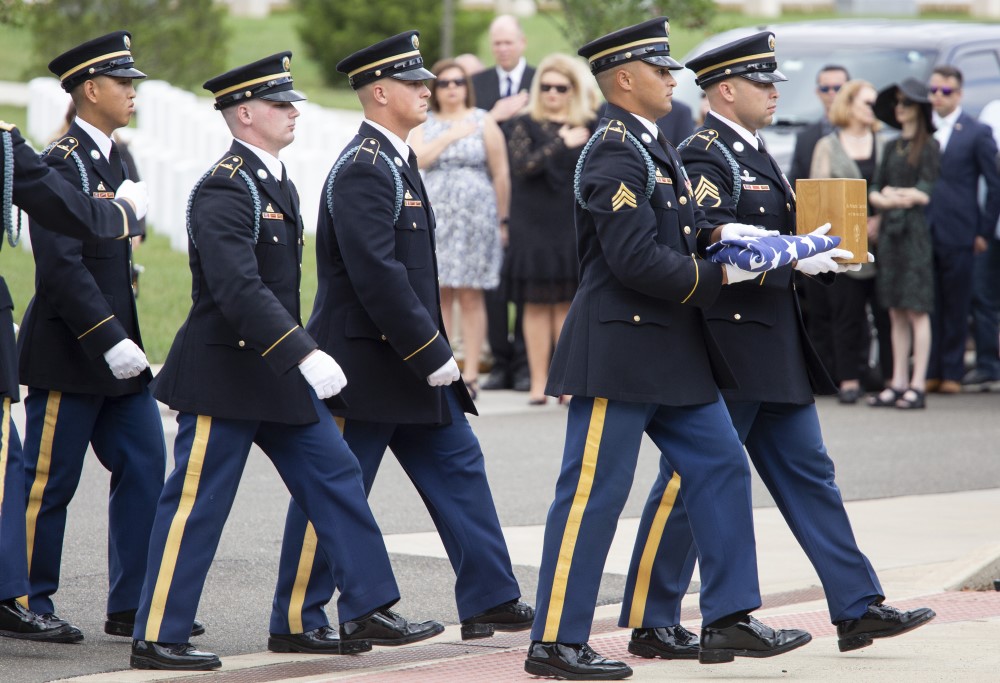 After his medical retirement, Maj. Richard Star, USAR, became a leading advocate for his fellow combat-injured veterans. The act bearing his name would provide earned benefits to more than 50,000 such individuals.
"I felt like he did this because of his sense of service," said Star's older brother, Robert. "It was the last service he did perform. And that is a hard thing to have in your mind and to work towards when you know that your time is short. But he did it anyway."
As an example of Star's dedication to his country, his former commander, Brig. Gen. Michelle Link, USAR, said he volunteered to backfill a position with the 420th Engineer Brigade in Kuwait. It was his final deployment before he was diagnosed with cancer.
"lt was late notice," Link said of the assignment. "Someone who already deployed, circumstances made him come back, so Rich covered that gap. At that point, he wasn't feeling well, [but by going], he had postponed any follow-up in his medical care."
Honoring His Service
MOAA and The Military Coalition, a group of military and veterans organizations representing a combined membership of nearly 5.5 million, have been working hard to realize Star's final wish. As of Sept. 12, 307 House members and 63 senators have signed on as bill co-sponsors. Efforts are underway to include the bill in the Senate version of the FY 2023 National Defense Authorization Act (NDAA), while the House bill's original sponsor, Rep. Gus Bilirakis (R-Fla.), recently filed a motion to add the bill to a House calendar that could lead to a floor vote.
"MOAA is proud to continue the fight for our combat injured to receive their hard-earned retirement pay for exceptional personal sacrifice and years of selfless service, a cause Richard so eloquently championed," said Lt. Col. Mark Belinsky, USA (Ret), MOAA's Director of Government Relations for Currently Serving and Retired Affairs.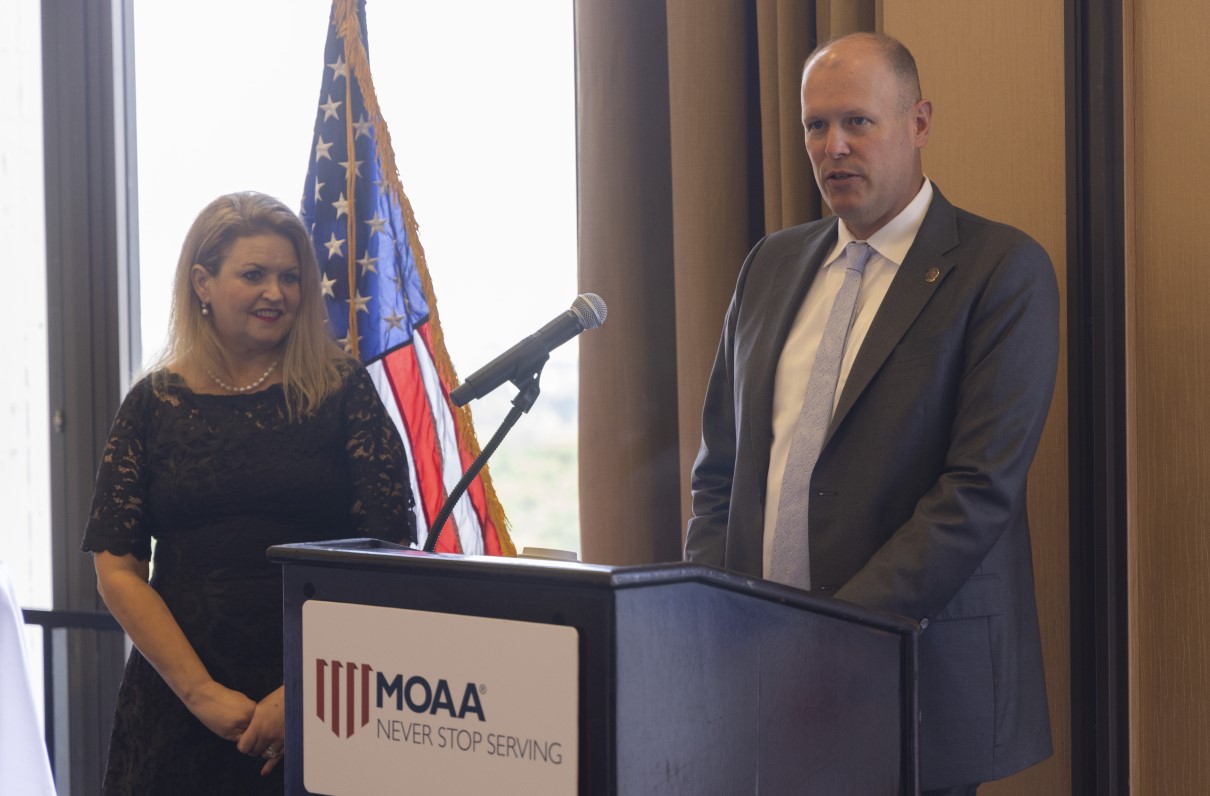 Lt. Col. Mark Belinsky, USA (Ret), MOAA's Director of Government Relations for Currently Serving and Retired Affairs, speaks during a Sept. 12 gathering at the Sheraton Pentagon City Hotel in Arlington, Va., alongside Tonya Star.
Robert said he is not surprised others have championed his brother's cause given his humility and respect for others.
"Whether you were above him or below him in status, he would talk to you as a peer," Robert Star said. "And I think that's the core of why people respect him, because he respected them."
While fighting for the legislation, he always remained humble, even questioning why it would be named after him, said Star's widow, Tonya. Just knowing that the lives of medically retired individuals would be just a little easier would make him happy, she said.
"The privilege that we had of meeting other families in the same situation, people that he knew personally, it would mean everything to him [if this bill is passed]," added Tonya Star.
MOAA Looks Out For You
MOAA is committed to protecting the rights of servicemembers and their families. Lend your voice and support these efforts today. Because the larger our voice is, the greater our impact will be.