As we approach the end of the 93 days of summer, kids head back to school, and travel winds down, this is the perfect time to step up preparations for your transition from uniformed service to civilian career success.
The economy may be sizzling or fizzling, depending on how you interpret current headlines, but economic realities are very encouraging: Unemployment is at its lowest point in 50 years, the economy has recovered all 23 million jobs lost during the COVID lockdown, and opportunities abound at all levels of management.
As you go about the business of assessing your options, considering your family's desires, and building your self-marketing plan, consider these four quick reads to help accelerate your transition and ensure success in your new role.
MOAA's Marketing Yourself for a Second Career. This popular publication offers a complete review of the essential elements for a successful career transition, including self-assessment, network development, use of social media and LinkedIn, interview preparation, negotiation strategies, and dealing with rejection. MOAA Premium and Life members can download the document at the above link.
[MORE MOAA PUBLICATIONS | UPGRADE YOUR MEMBERSHIP]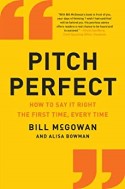 Pitch Perfect: How to Say It Right the First Time, Every Time by Bill McGowan (Harper Business, 2014). The best read I have encountered to offer concrete tips on improving your presentation and interview skills, as well as your ability to connect with strangers in-person and over video conference. After you land your new job, the author's advice on managing subordinates, delivering impactful presentations, and orchestrating panel discussions will accelerate your success in your new role.


From 'Hero' to Zero and Back!: Lessons From a Veteran's Civilian Employment Experience by Lt. Gen. Steve Speakes, USA (Ret) (self-published, 2017). Whether you served for a tour or a full career, the author's short and readable book chronicling what he did right in his career transition – and where he stumbled – is a valuable resource. He talks with amazing candor about experiencing failure after three years in his first post-military job, discusses what he should have done differently, and walks the reader through the essential steps of self-assessment, onboarding, and ultimately excelling as a team member or leader.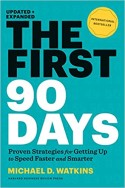 The First 90 Days by Michael Watkins (Harvard Business Review Press, 2013). A seminal guide to your transition into any new organization, whether your new role will be as a team leader or team member. The author discusses strategies to thrive, including sensitivity to informal lines of authority, alignment with the boss' priorities, the importance of communications (especially in a remote or hybrid work environment), connecting with the five generations in today's workforce, and more.


Want to go a little deeper into these topics? Consider attending MOAA's Military Executive Transition seminar, delivered virtually in two half-day sessions Sept. 13-14. MOAA's award-winning career coaches will guide you through the essentials of résumé development, self-marketing and social media strategies; navigating the culture shift from the military to the corporate environment; methods for working with retained and contingent recruiters; interview preparation techniques; negotiating best practices; moving forward after setbacks, and preparing for success in your new role. Register today!
Support MOAA Charities
Your generosity will benefit the work of The MOAA Foundation and MOAA Scholarship Fund. Click for details.