MOAA recently spoke with Bree Carroll, an Air Force spouse who founded Military Marriage Day (Aug. 14) last year as a way to strengthen military marriages. Learn more from Carroll, the 2020-21 Armed Forces Insurance Air Force Spouse of the Year, about the celebration below; remarks have been edited for clarity.

Q. Tell us a little bit about yourself and your connection to the military.
A. I'm an Air Force wife and mom of three that loves brunch, a good romantic comedy and opportunities to bring people together. I've worked as a GS civil engineer for 11 years with the Air Force and am an entrepreneur. I host a podcast, Hearts & Stripes, which started out as a passion project and has evolved into this bigger platform to advocate for military marriages.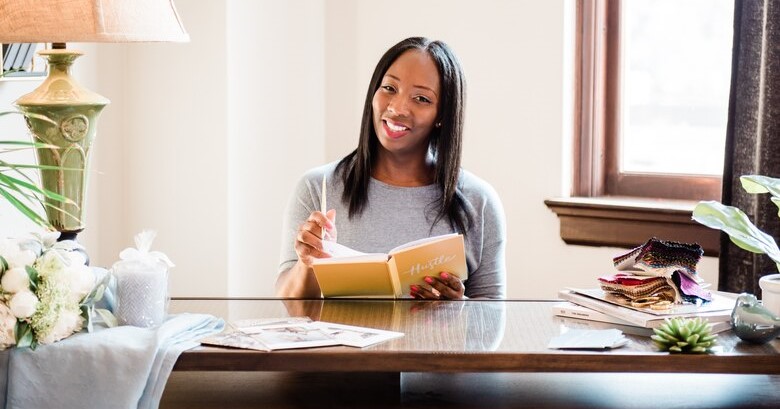 Bree Carroll called Military Marriage Day "the perfect solution" for honoring military couples and making them aware of helpful resources. (Courtesy photo via Air Force)

Q. What sparked you to create Military Marriage Day?


A. One of the things I've learned as an engineer is "what gets measured, gets managed." I'd see the stats on the military divorce rate holding consistent year after year and thought to myself that no one is really diving into the why or managing this besides our military chaplains. I felt there needed to be an opportunity to acknowledge the importance of our military marriages and somehow bring helpful resources to the attention of our service couples. A holiday became the perfect solution as synonyms for celebrate are observe, honor, mark and recognize.

Military Marriage Day (MMD) became a way to measure and manage in a way that didn't make couples feel bad about acknowledging that they may need a little support, but instead brings excitement and a sense of care this sensitive topic.

Q. As an entrepreneur, it often feels like you're a one-woman show. Give us some insight into how you handle all the aspects that go into planning something like Military Marriage Day.

A. I definitely feel the pressures of being a "one-woman show", but I try to ask for help early and often. The behind the scenes of Military Marriage Day includes rallying supporters and sponsors, coordinating speakers and resources for couples, planning a virtual celebration for international reach and most importantly, caring for my own marriage relationship.

This second year of celebrating Military Marriage Day, I'm grateful to have amazing supporters like MOAA who believe in the mission and vision of the holiday. Through this process I've learned to trust that my partners have my back, delegate as much as possible and ask lots of questions. The goal is to reach ALL our service couples and that is not a one-woman job. Together we are stronger and together we will continue to spread this holiday's mission.
[RELATED: Planning a PCS Move? How to Save Money (and Stress Less)]
Q. How can people participate in Military Marriage Day and connect with this initiative?

A. Here are three ways to participate in Military Marriage Day 2021:
RSVP for the celebration! By RSVPing, you are automatically entered to win fantastic giveaways. This also helps us gage our reach and impact year after year.
Invest in your marriage by attending the MMD Summit. The summit is a two-day staycation that brings military marriage experts to service couples in a new and exciting way. The summit is completely virtual, and couples have access to the content and resources for a full year. This is a way to help you connect in your marriage even after the holiday is over.
Volunteer to be a Military Marriage Day Ambassador! You can host an event in your town or on your installation or simply help by sharing the countdown and celebration with your military community by word of mouth or on social media. We have a MMD info sheet to help all Ambassadors host and share about Military Marriage Day.
You can learn more about these three ways to participate when you visit MilitaryMarriageDay.com.


Making a Difference in Military Life
Military spouse blogger Mrs. Navy Mama shares her support of MOAA's efforts to help military families and how you can get involved.