Travel Update: Portugal is now open to American tourists. Uniworld, our cruise provider, has stringent health and safety protocols in place for your comfort during the journey. To register today and save, call MOAA Vacations at (800)211-5107 or visit the MOAA Vacations travel page.
On the S.S. São Gabriel, you can spend time on the sundeck while knowing that you are making a difference by supporting MOAA Charities, as a donation will be made to the MOAA Foundation and the MOAA Scholarship Fund when you register. No other donation is expected of you as you enjoy your cruise.


When you step aboard the newest ship on the Duoro River, you will be greeted with lavish suites, butler services, delicious food, and unlimited fine wines.


As an added bonus for this special sailing, MOAA members and their guests save $300 per person on staterooms and suites and $800 per person on Grand Suites, plus each passenger will enjoy a $150 exclusive on-board credit, regardless of cabin choice.
As you embark on your journey with like-minded, culturally curious, MOAA Charities supporters, you will get stunning views of UNESCO World Heritage sites in the European countryside. This unique itinerary, which winds through five cities June 5-12, 2022, offers the option for additional locations and excursions to truly make the experience one of a kind.
When you step off the ship, local, English-speaking experts will show you around the city while a Quietvox portable audio headset system will help you catch every word. Bicycles and Nordic walking sticks will also be available.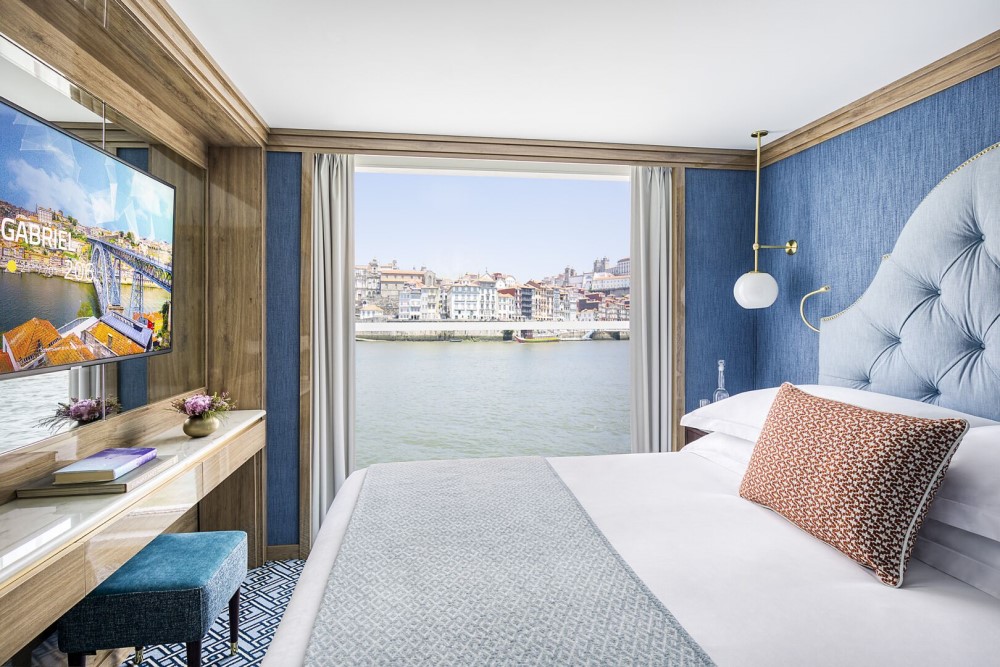 Room aboard the S.S. São Gabriel (Photo courtesy of Uniworld)


After your daytime adventures, you can retire to your riverview stateroom with hotel-style beds, fully equipped with free internet and Wi-Fi access to share your photos and stay connected to everyone at home.
As you cruise down the Duoro, The MOAA Foundation and the MOAA Scholarship Fund will be hard at work supporting all members of the uniformed services community, past and present. The MOAA Foundation provides critical military and veteran family programs, while the MOAA Scholarship Fund has provided more than $160 million in educational assistance to more than 16,000 students. Additional opportunities to support these charities while on board include a silent auction, raffles, and the chance to win a seven-day Venetian cruise. However, there will be no additional asks for donations during your journey: Just sit back, relax, and participate in the events of your choice.
If you are already looking forward to a European vacation during the summer of 2022, and hoping to help a cause you care about, do not hesitate to reserve your spot, as room numbers are limited. This intimate excursion will offer memories to last a lifetime while making a lasting impact on those who are served by The MOAA Foundation and the MOAA Scholarship Fund.
Support The MOAA Foundation
Donate to help address emerging needs among currently serving and former uniformed servicemembers, retirees, and their families.