Often when folks call 800 numbers, they expect a series of voice recordings/automated messages. However, when you call MOAA's member hotline at (800) 234-6622, you are connected with a live representative trained in all elements of MOAA's work. Located at MOAA Headquarters in Alexandria, Va., the Member Service Center is here to assist you with:
Legislation and Benefits Knowledge Base – Member Service Representatives keep track of changes to legislation and military benefits affecting MOAA's membership base, including:
Membership account updates

– Our representatives provide a full range of membership support, including:

Join, renew, or upgrade membership
Change of address
Magazine subscriptions
General assistance
Education Assistance Loan Support

– If you are in our loan repayment program, the MSC can:

Process loan repayments
Provide account balances
Update student account information
Local chapter support

– If you are a part of chapter leadership or looking to be involved with your local chapter, our representatives can assist you with: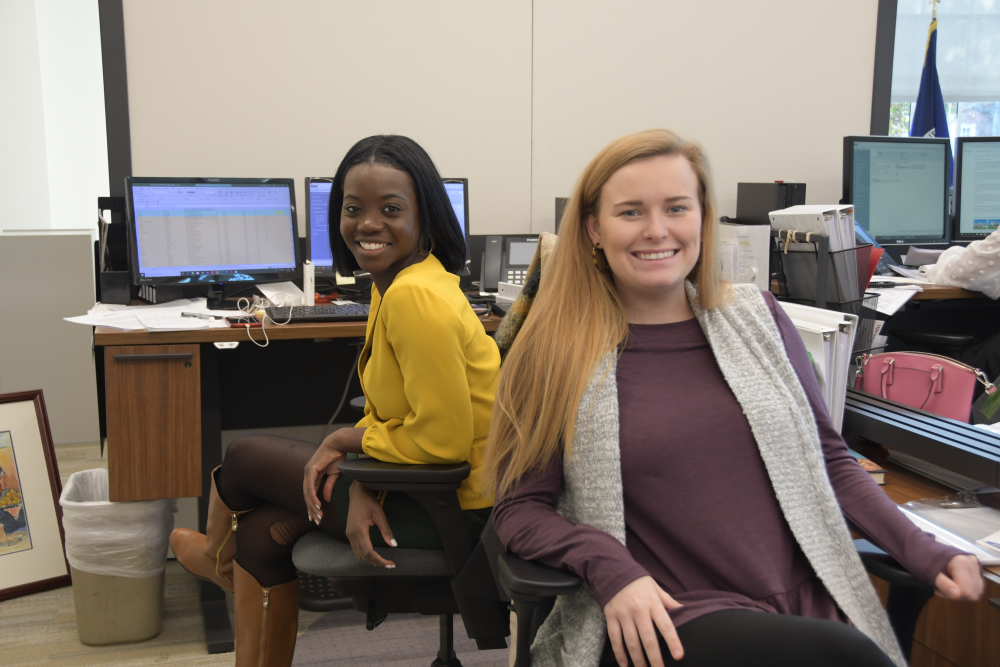 Photo by Alan English/MOAA

MOAA's member service representatives (MSRs) are consistently some of the most informed members of the headquarters team. We routinely interact with and support every business unit and every mission area of the association. MSRs also undergo an intensive six-week training program at the start of their employment to prepare for any and all questions our members may have.
In 2018, the Member Service Center responded to a total of:
33,809 phone calls
10,288 emails
4,392 online chats
The team provides outstanding customer service as evidenced by member feedback in calls, emails, chats, and post-engagement surveys. The following comment is typical of the feedback the MSC receives from MOAA's members:
"I have been dealing with 'customer service' (which is how I think of the MSC) for about 60 years and cannot think of any activity that has done it better. Every single (MSR) I've dealt with has shown the epitome of courtesy, respect, knowledge, and expertise. It is an absolute pleasure to dial 800-234-6622 just to chat with these MOAA front-line reps ... and I do that a lot these days working committee module actions."
MOAA's Member Service Center is not your average call center, it is truly a unique member benefit. Whether it be a question on current legislation, military benefits, or just an account update, MOAA's Member Service Representatives can help you with all of that and much more.