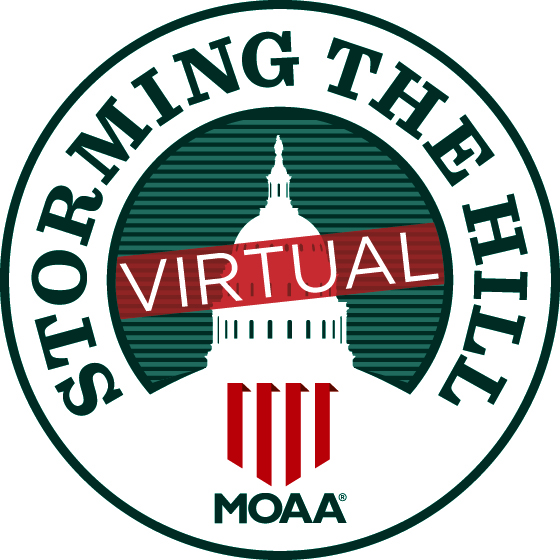 By MOAA Staff
Note from MOAA: Learn more about MOAA's Virtual Storming the Hill 2020 here.
Plans to cut 18,000 billets from the military medical rolls, alongside a restructuring of military care that could affect 200,000 beneficiaries, should be halted and re-evaluated amid the COVID-19 crisis, a member of MOAA's board wrote in a recent commentary at The Hill.
"Congress needs to examine any proposed cuts to military medicine very closely before it approves authorizations or appropriations," wrote Rear Adm. Tom Jurkowsky, USN (Ret), whose service include time as the Navy's chief of information (CHINFO).
This year's Virtual Storming the Hill campaign focuses on this topic, asking MOAA members and others to send a message to their lawmakers and stop these planned changes. Jurkowsky's piece points out several reasons for re-evaluating the plans, such as the need to:
Maintain medical surge capacity, allowing DoD to support domestic needs while maintaining readiness for combat-related duties.
Continue medical innovation, from lifesaving battlefield techniques to increased capability in combating potential bioterror threats.
Provide the medical benefit earned by millions of retirees in the form of high-quality care without access issues.
[TAKE ACTION: Call or Write Your Lawmakers Today]
"The coronavirus pandemic has made it clear that any continuation of cuts to military medicine would be reckless and misaligned with our national security objectives," Jurkowsky wrote.
Read the full commentary here. Learn more about changes to military medicine, including a list of 48 military treatment facilities (MTFs) that will close or shrink under existing reform plans, here.