The Defense Finance and Accounting Service (DFAS) upgraded its MyPay website May 4 as part of its mission to drive more members to the site; learn more about the changes here.
We receive many calls and emails at MOAA regarding DFAS services. Did you know you can accomplish many of these services yourself through MyPay? As with many government entities, the DFAS customer center is underfunded and understaffed — plus, service staff turnover is usually high. If you can figure out how to use MyPay to handle routine transactions, service staff will be able to focus on more complex requests.
Requests you can handle yourself through MyPay include retrieving tax statements during tax season, accessing retiree account statements (pay stubs), making changes to tax withholding, and making changes to allotments.
Check out the menu selection below: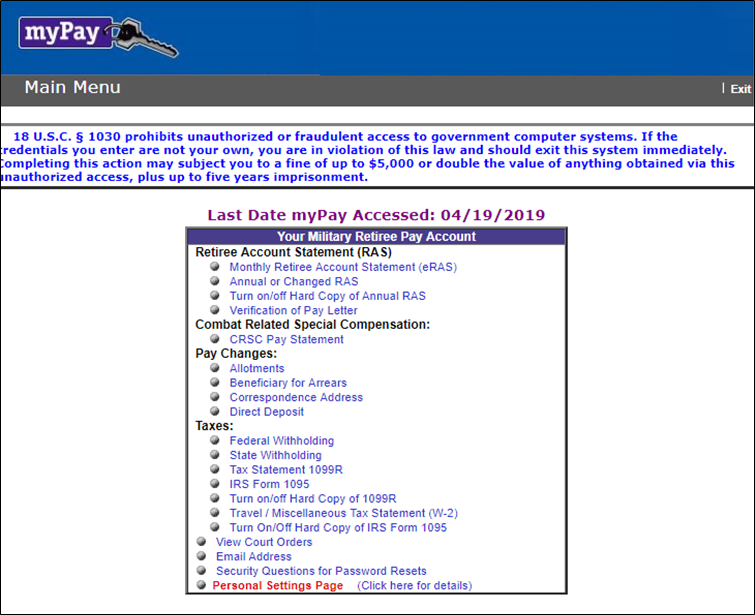 Please take the time to get to know MyPay. If you're not a computer person, get help from a family member or friend. There are also computers and staff to help you at public libraries. It could be the answer you seek.