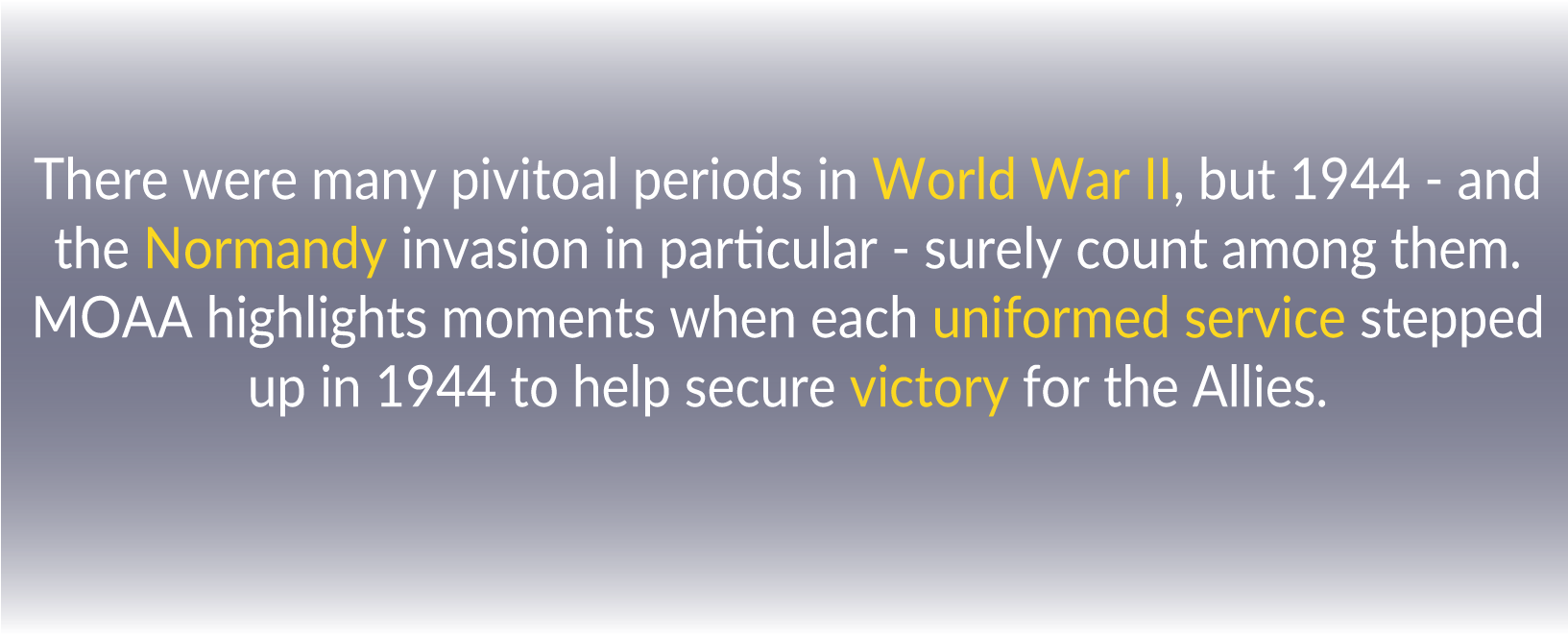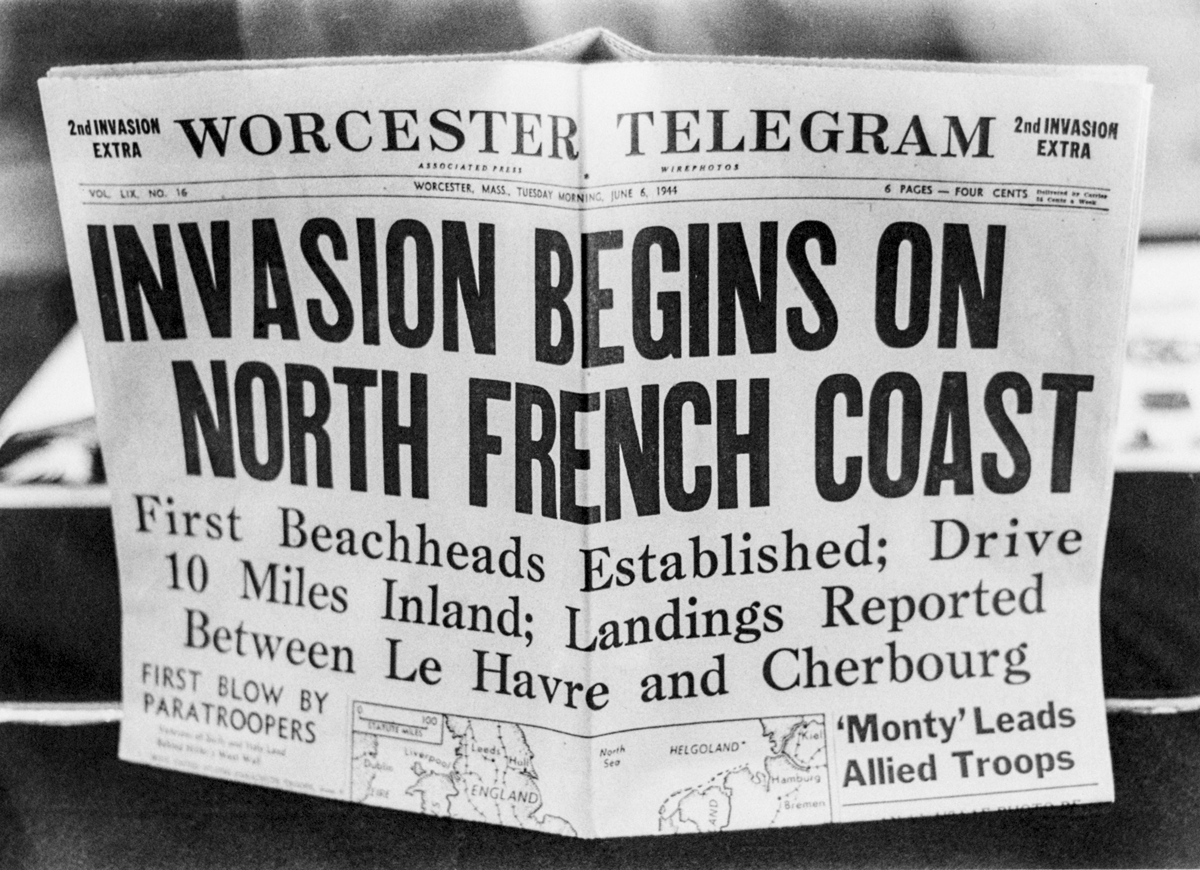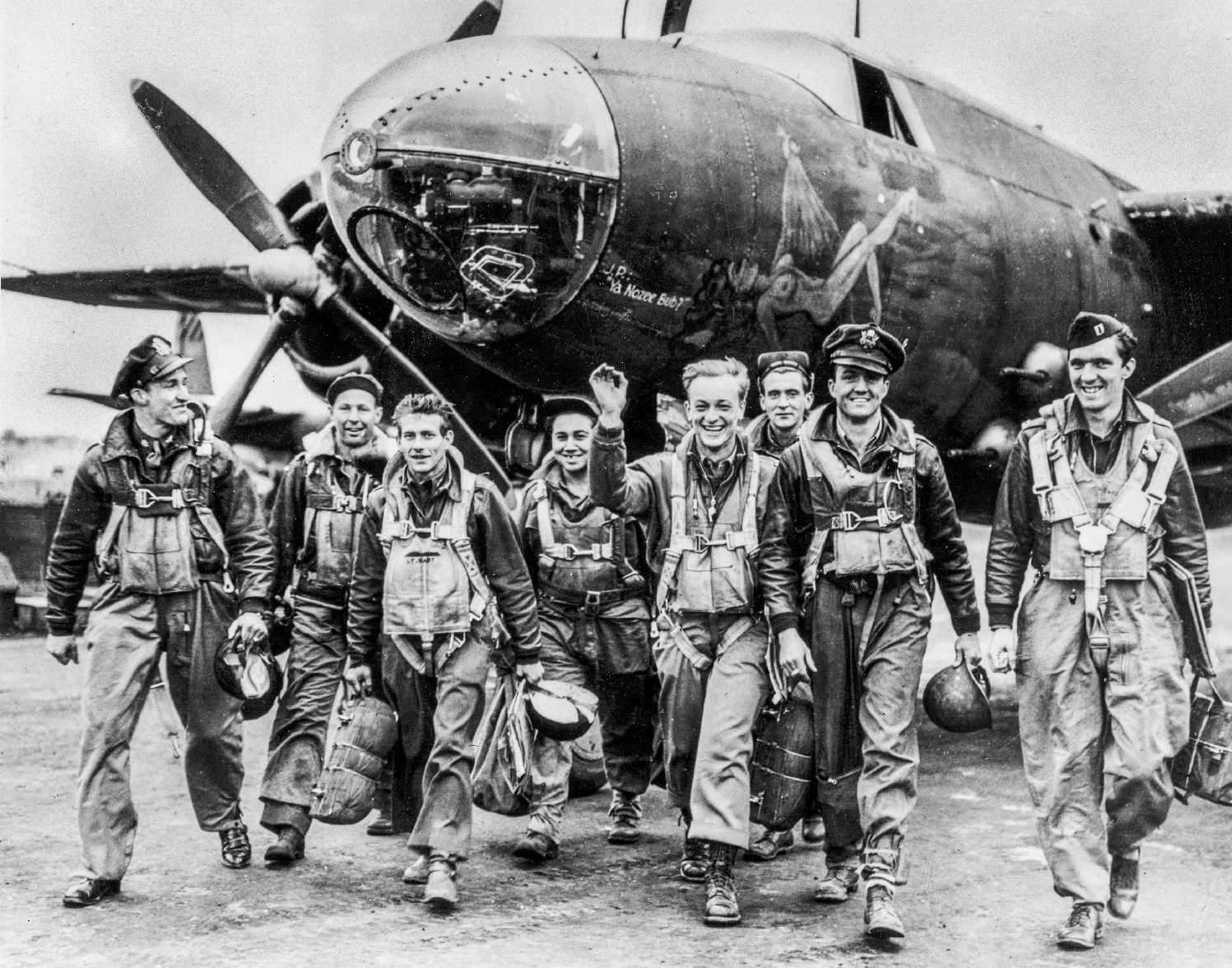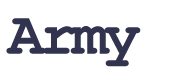 | | | |
| --- | --- | --- |
| | The largest seaborne invasion in history, D-Day launched U.S., British, and Canadian efforts to liberate France from German control and set the stage for an Allied victory on the Western Front. After a 24-hour delay due to weather, paratroopers from the 82nd and 101st Airborne divisions, along with thousands of other soldiers, descended upon Normandy shortly after midnight June 6, 1944. Infantrymen and armored divisions stormed France's coast as dawn began to break. | |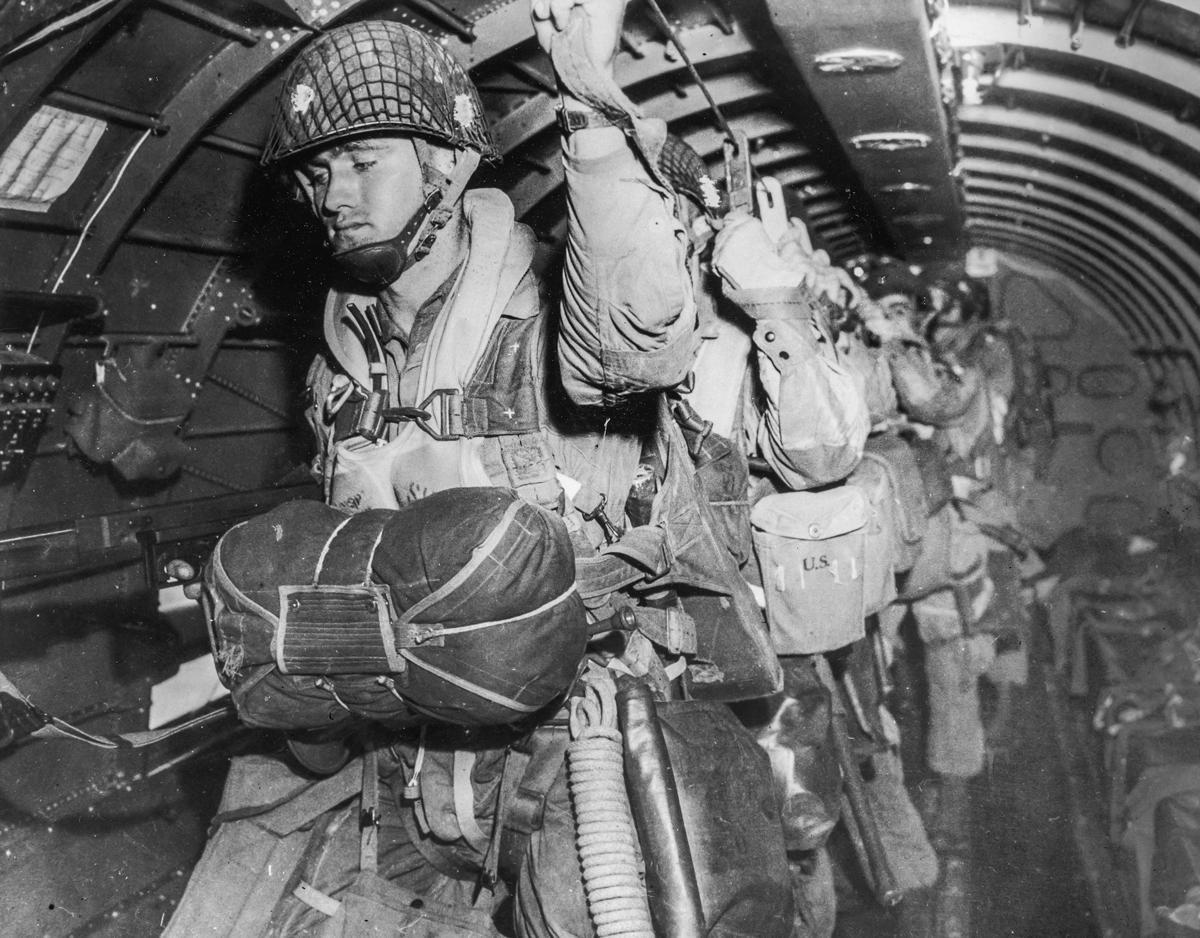 | | | |
| --- | --- | --- |
| | Allied soldiers' target was a 50-mile stretch of the coast, but strong winds blew their landing craft east, and the 1st and 29th Infantry Divisions encountered heavy opposition not only from guns mounted above beaches at Omaha but obstacles like barbed wire and metal tripods that challenged them to find safe positions from which to return fire. | |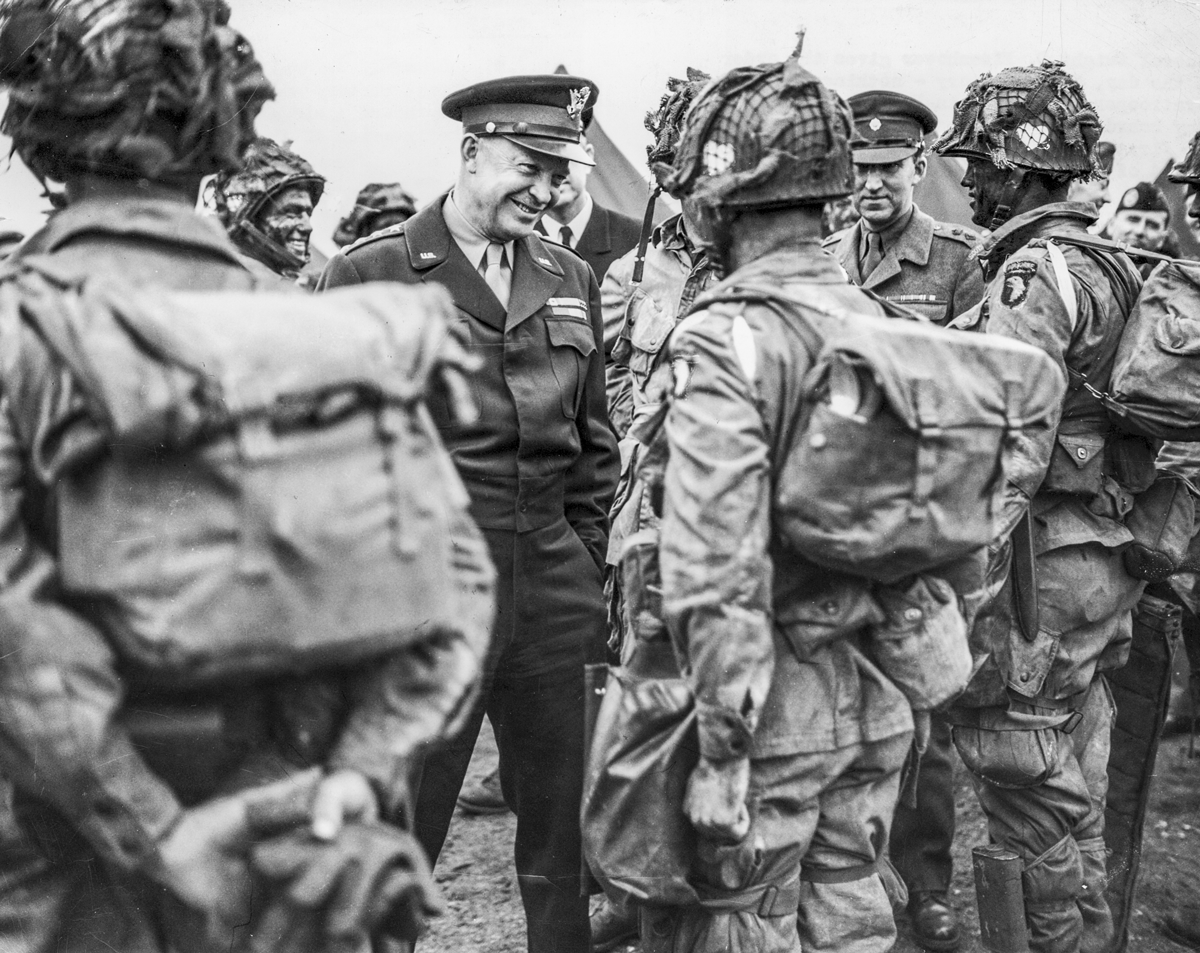 | | | |
| --- | --- | --- |
| | Despite the use of nearly 5,000 landing and assault craft, the Allies failed to accomplish any of their objectives on the first day of the attack, and they lost a reported 10,000 troops in that first 24 hours. But thanks to incomplete construction of German defenses, as well as supremacy of the air by Allied pilots, Army forces were able to connect the five targeted beachheads by June 12, and their incremental progress provided a foothold that eventually would be expanded to greater victory in the months to come. | |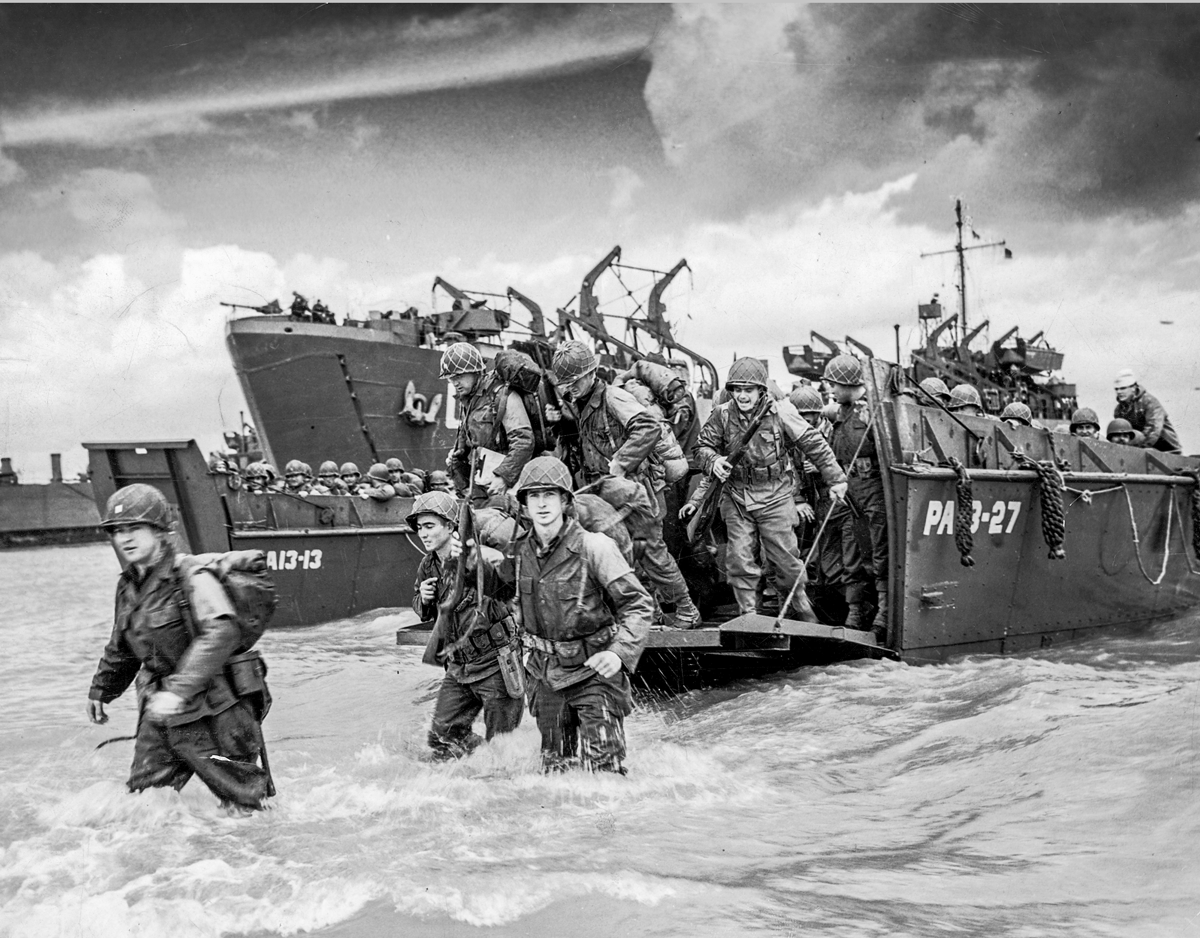 | | | |
| --- | --- | --- |
| | The naval assault phase of Operation Neptune was the largest single combat operation involving the Coast Guard. Under enemy fire, members of the Coast Guard proved their mettle in combat, search-and-rescue operations, and cargo transport and delivery both at sea and ashore. They were the ones who manned Navy vessels, including landing craft, that delivered soldiers onto the beaches of Normandy, carrying troops and equipment — and later retrieving them as part of a rescue flotilla. | |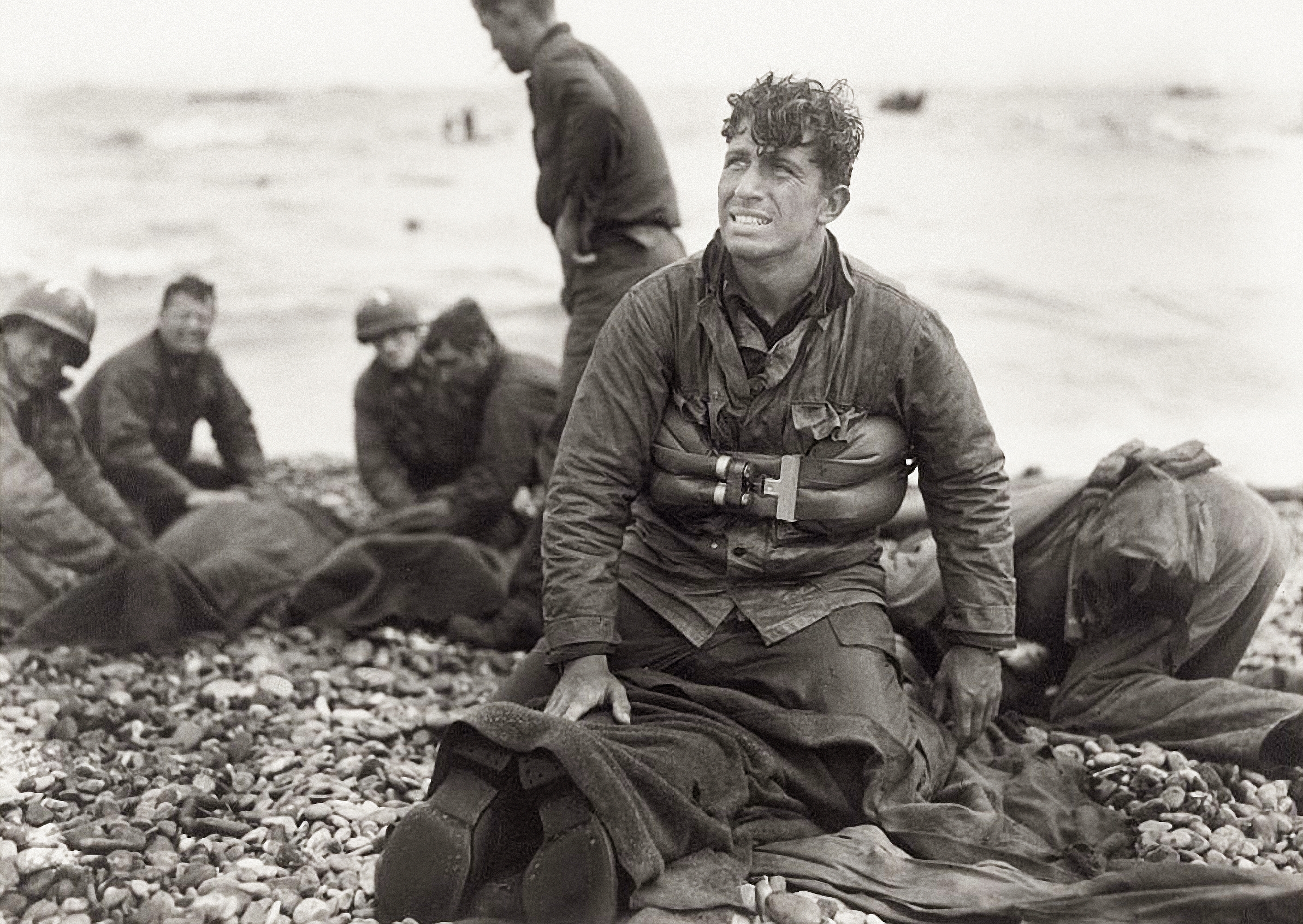 | | | |
| --- | --- | --- |
| | The Coast Guard's smaller vessels turned out to be invaluable in rescuing soldiers pinned down by enemy fire, as Coasties tied lines around their waists, leaped into freezing cold water, and pushed their fellow Americans onto the deck. Although more Coast Guard vessels were damaged or destroyed on D-Day than at any other time in the service's history, more than 400 soldiers were rescued — just on the first day — from enemy forces, and from the sea itself, as the invasion unfolded. | |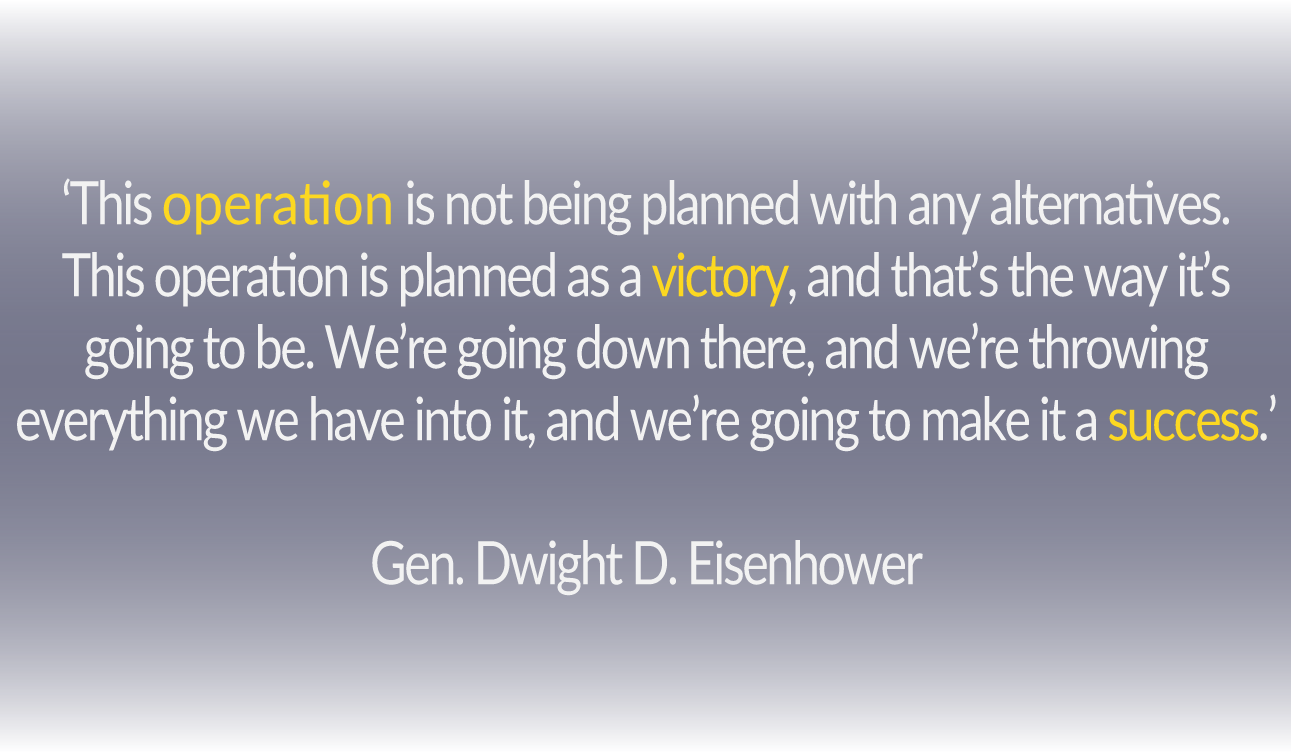 | | | |
| --- | --- | --- |
| | Over the course of 1944, every service contributed to victory — whether on the front lines of a crucial battle or behind the scenes. Although the Air Force did not yet formally exist as a separate service, Lt. Gen. Jimmy Doolittle led the Army Air Forces' 8th Air Force in the European theater. On Peleliu in September 1944, Marines take cover near a Japanese searchlight. Gen. Douglas MacArthur wades ashore at Leyte, in the Philippines, in October 1944. The Cadet Nurse Corps of the U.S. Public Health Service helped recruit nurses to meet wartime needs. The Coast & Geodetic Survey, which would eventually become the NOAA Commissioned Corps, sent over half its officers to serve with the Army, Marine Corps, and Navy, including these shown training with the 17th Field Artillery Observation Battalion. | |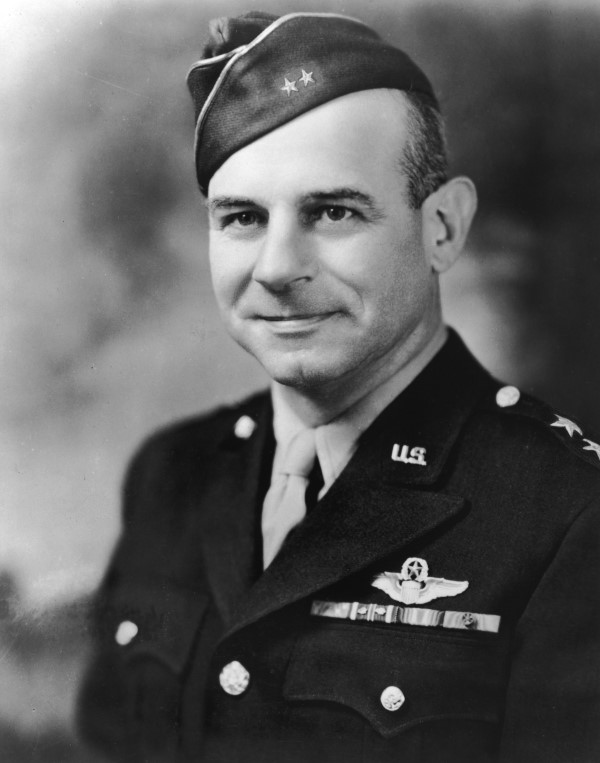 By the time James Doolittle was promoted to lieutenant general of the 8th Air Force in January 1944, he had earned the highest rank ever held by an active reserve officer in modern times. But his influence on military tactics during World War II began a year earlier, when he changed a policy that required escorting pilots in P-51 Mustangs to remain with their bombers at all times.

This change virtually eradicated the efficacy of German bomber destroyers because it enabled Allied formations to fly unimpeded after their fighters cleared the way to their targets. Afterward, Army Air Forces fighters could break off from formation and attack German airfields while the bombers returned to base. Not only did this approach drastically lower bomber losses for the Allies, but this "fighter sweep" aggressively cleared the German skies of Luftwaffe fighters for much of the rest of the war over Western Europe.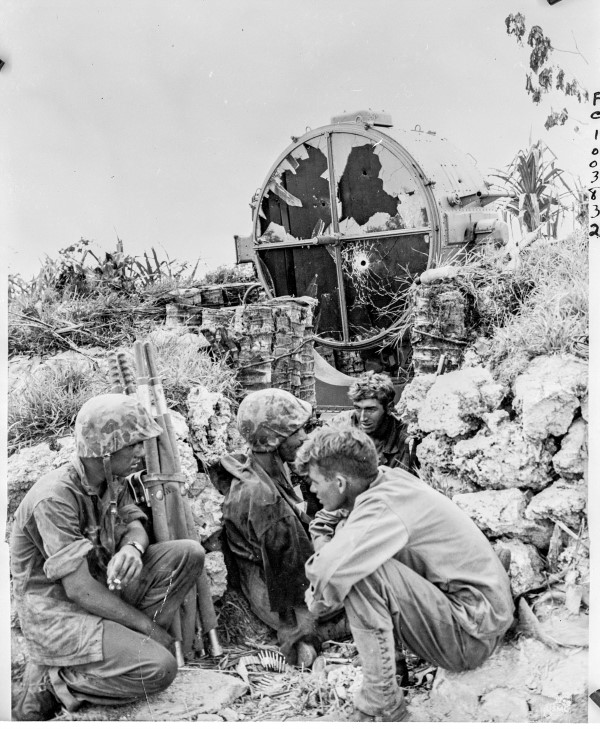 In September 1944, the Marine Corps' 1st Division began the contentious Battle of Peleliu, a fight over an airstrip on a small island that served part of a larger campaign known as Operation Forager. Senior officers predicted the battle, codenamed Operation Stalemate II, would end after just four days, but Japan's island defense tactics proved a bigger challenge to defeat than expected, and the fight continued for more than two months.

The duration of the battle and the escalating number of casualties — more than 6,500 in a month, over a third of their entire division — provoked significant controversy in the U.S., given the reportedly uncertain strategic value of the airstrip. But despite postwar calculations that it took U.S. forces more than 1,500 rounds to kill each Japanese defender, the battle proved valuable as it showed Marines how to better overcome Japanese island defense systems and mount more successful attacks on fortified positions at Iwo Jima and Okinawa.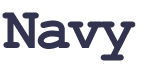 The October 1944 Battle of Leyte Gulf is not only the largest naval battle of World War II, it might be the largest in history, thanks to more than 200,000 naval personnel involved.

Fought over three days in the waters surrounding the Philippine islands, the Navy, with Gen. Douglas MacArthur, worked with Australian forces to separate the Imperial Japanese Navy from their resources stockpiled in Southeast Asian countries at a critical moment in the war.

By 1944, Japan had been driven from many of its island bases in the south and central Pacific Ocean. But amphibious landings, backed by the 5th Fleet's Fast Carrier Task Force, dismantled the country's inner defense ring, giving Americans an advantageous point from which to launch bombers that attacked Japanese home islands. After losing its greatest number of ships and crew to date, Japan's disconnection from oil and other supplies proved too critical to recover from, rendering the fleet virtually nonexistent, delivering the U.S. Navy and its allies command of the sea.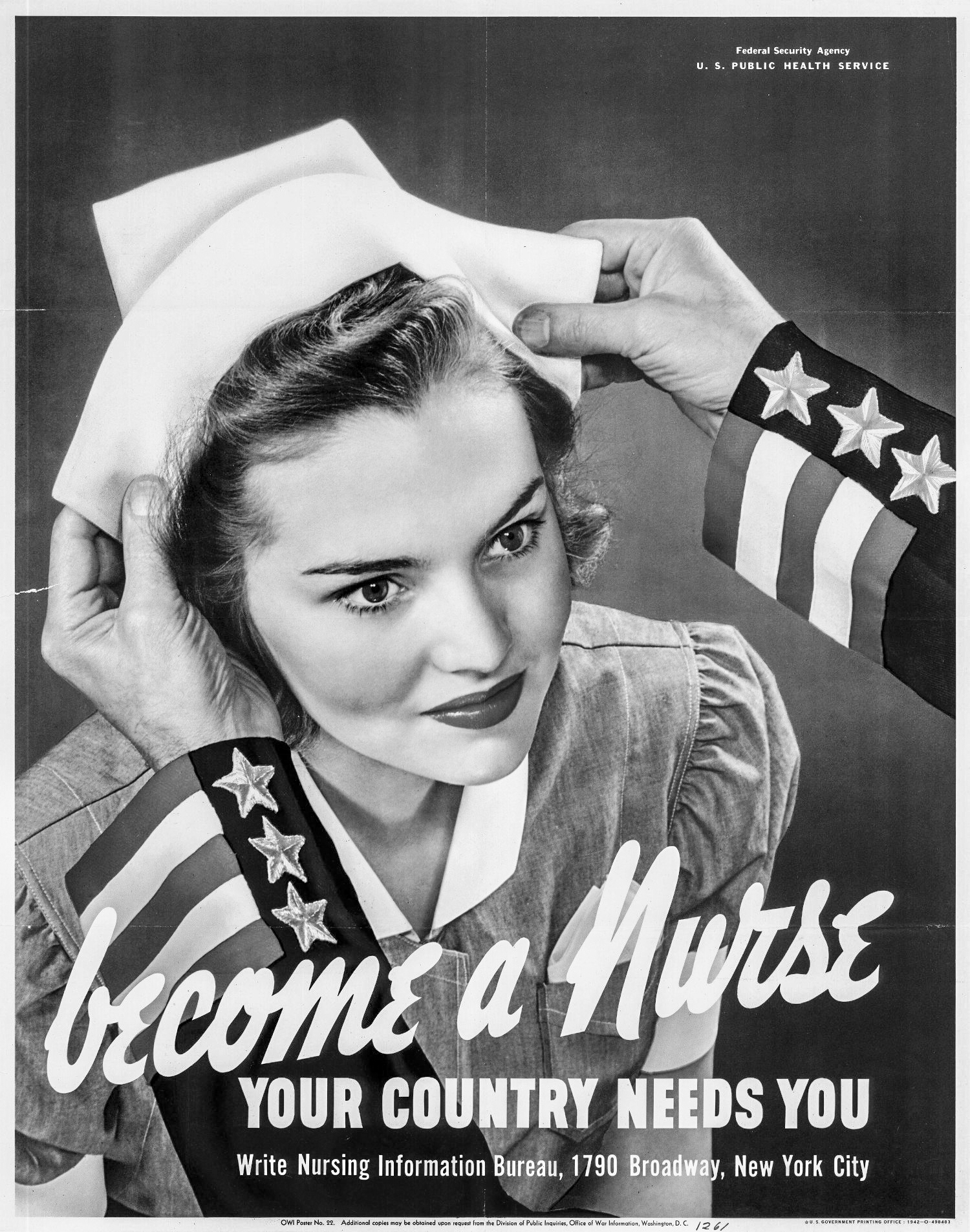 Continuing the tradition of promoting nursing education and advanced practice that began with its creation in 1919, the all-civilian U.S. Public Health Service (USPHS) Nurse Corps was known nationally by 1944. Under Director Lucile Petry, the Cadet Nurse Corps (CNC) was estab-lished in the USPHS in June 1943 to increase the nursing workforce for wartime military and federal services, anticipating a catastrophic nurse shortage.

The CNC provided scholarships for student nurses, funding the education of 83% of women enrolled in nursing school during the war. Approved nursing schools guaranteed access for all qualified American women, without respect to race or color. Criteria for these schools included accelerated programs, accreditation, approved curricula, and specific student facilities. These requirements paved the way for standardization of nursing education. The first USPHS nurse officers were commissioned Aug. 16, 1944, including Petry and other consultants.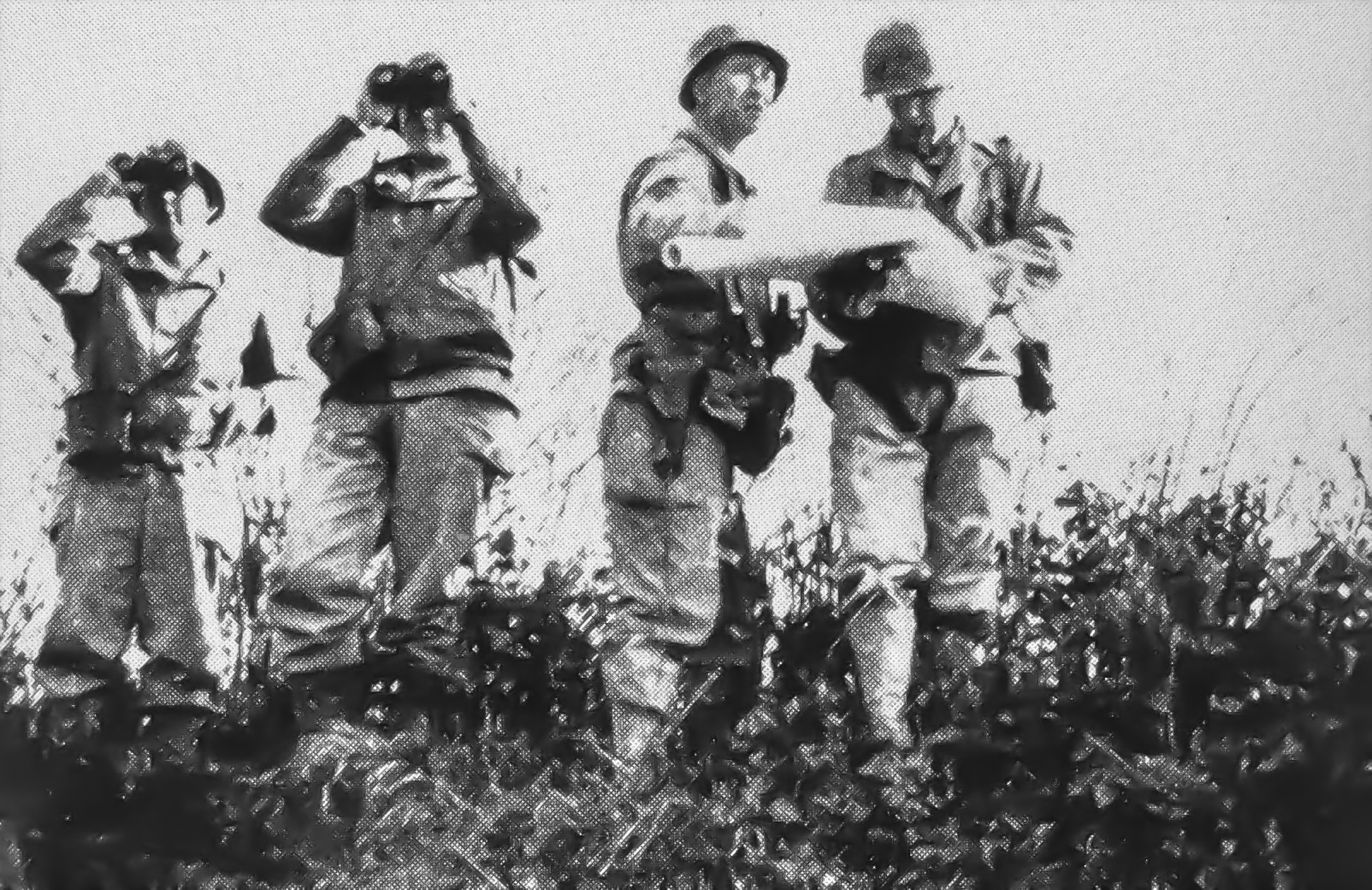 During World War II, many officers with the Coast & Geodetic Survey -- forerunner of the National Oceanic and Atmospheric Administration -- worked with the Army and Navy to produce nautical and aeronautical charts, conduct reconnaissance surveys, and provide other location-based information to artillery units. Additionally, they helped search for material remains from a variety of battle locations, such as Peleliu, where waves of men in amphibious tractors fought and lost lives in tremendous numbers.

Conducting a comprehensive and systematic search of lost or destroyed materials, the Coast & Geodetic Survey not only told the story of those soldiers' incredible sacrifice, but unearthed the remnants of a largely forgotten battlefield, providing a wealth of tactical and historical data used later to assess and evaluate wartime efforts. Their subsequent efforts helped locate important naval remnants, protect wrecks, provide insights, and most of all, honor the last resting place of American sailors.
This feature first appeared as part of the Special 75th Aniversary Pullout in the June issue of Military Officer magazine. Copy by Todd Gilchrist; U.S. Public Health Service by Capt. Meribeth Meixner Reed, USPHS (Ret), illustration by Kurt Miller. The magazine is available to all MOAA Premium and Life members. Learn more and access the digital edition here; learn more about joining MOAA here.)