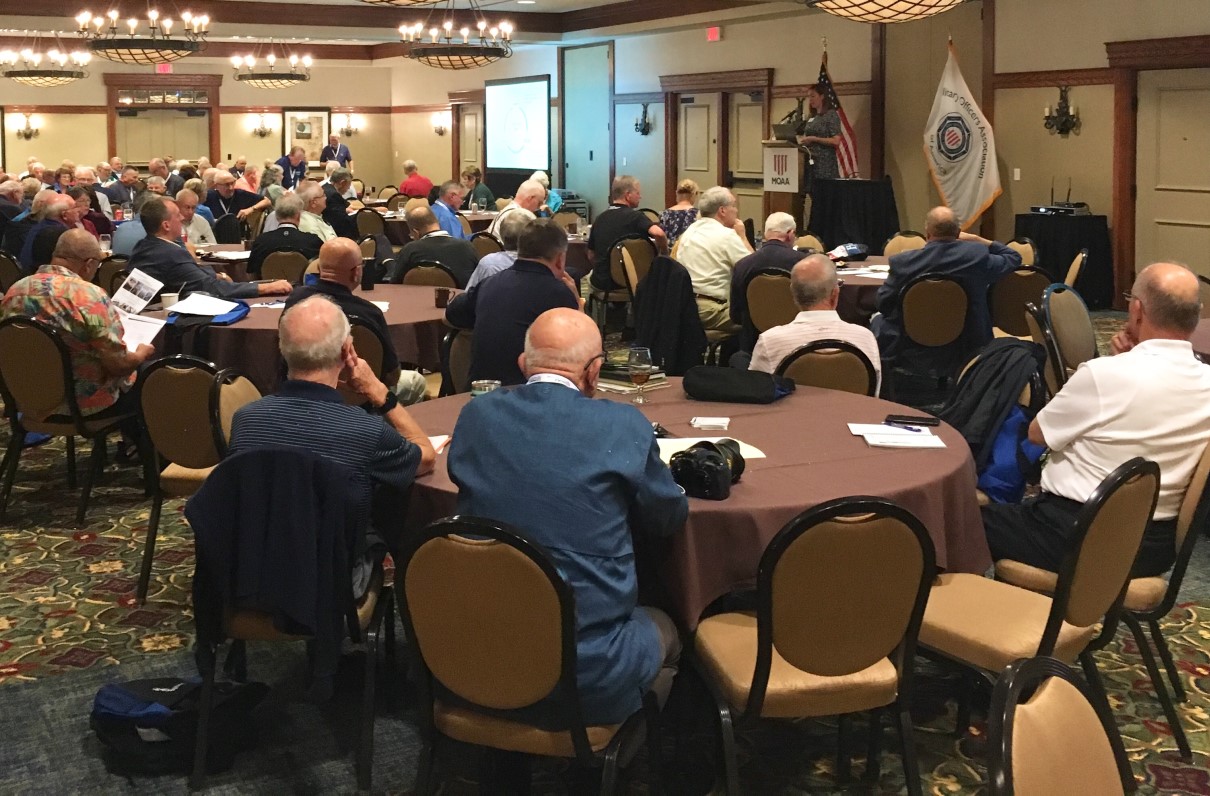 Beginning in 2017, MOAA transitioned from one large yearly regional Chapter Leaders' Symposium to three to four smaller Council and Chapter Leadership Workshops each year. Our goal is to select a city for each workshop that allows council and chapter leaders from several surrounding states to participate without involving a great deal of travel.
Our goal is to bring together 40 to 60 leaders at each workshop to share best practices and discuss topical issues regarding legislative issues and advocacy efforts, chapter management techniques, leadership succession, membership growth/sustainment, communication, revenue generation, community projects/involvement and local branding—just to name a few.
Each workshop will run from Friday evening through early Saturday afternoon. Up to three top leaders from each council and chapter will be invited.
Each year the locations of the host cities will vary based on the needs of each geographical region. Additionally, when the opportunity allows, we hope to work in conjunction with existing scheduled council events. Our first opportunity to do this was in January 2017, when our Council and Chapter Leadership Workshop was part of the Florida Council of Chapters Leadership Forum and Symposium held in Orlando, Fla.
While the regional symposium model (one in each region every four years) was successful, our challenge always remained: how to maintain chapter leadership training in the other three regions in the out-of-cycle years. The new Council and Chapter Leadership Workshop allows greater flexibility to train incumbent and rising council and chapter leaders in a more timely fashion and be more responsive to their needs.
As we move forward with the new model, our goal remains unchanged: to provide timely, quality support and training to our council and chapter leaders.
To view the Council and Chapter Leadership Workbook, please click here.
2020 Council and Chapter Leadership Workshops:
Orlando, Fla., Jan 10-11

Kansas City, Mo., May 1-2

Colorado Springs, Colo., Sept. 25-26

Louisville, Ky., Nov. 13-14, 2020