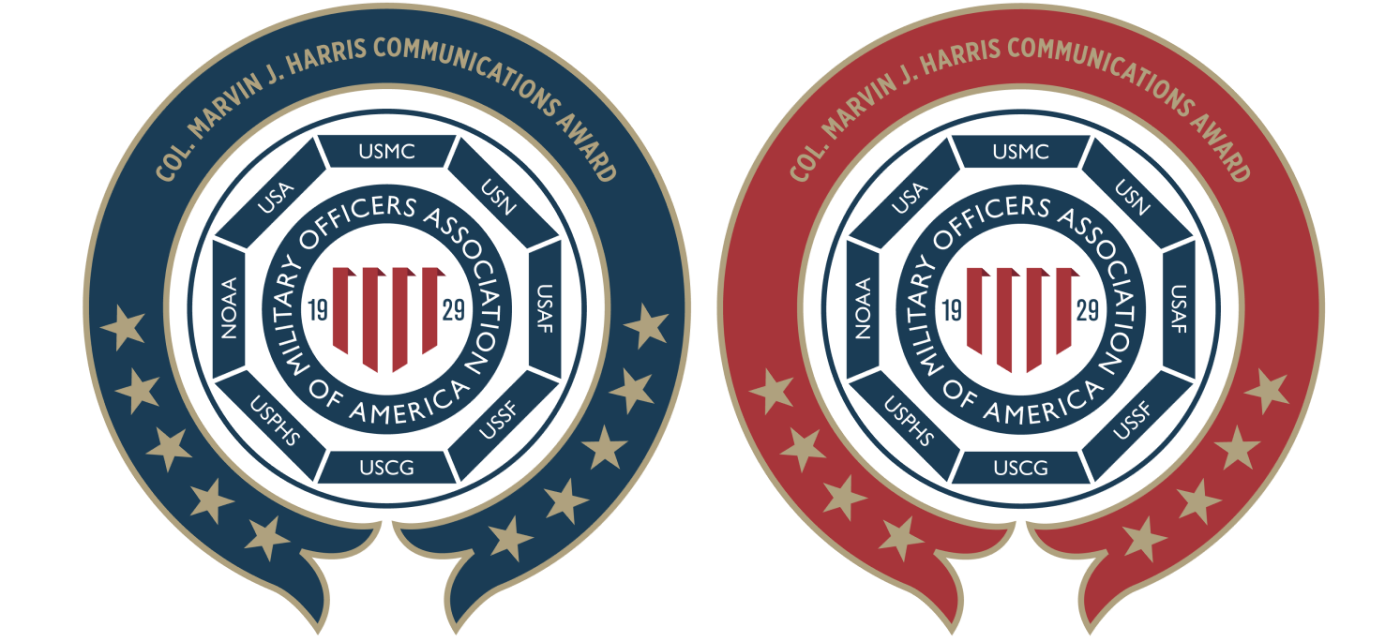 About the Award
Each year, councils and chapters can submit materials in either or both categories as part of MOAA's Col. Marvin J. Harris Communications Award program:
Website
Print or E-Newsletter
The very best councils or chapters receive a five-star award. Above-average councils or chapters receive a four-star award.
NEW FOR 2021: Important Communications Award Changes
Review these criteria changes to ensure your chapter's success in the program.
In a few months, councils and chapters will have the opportunity to enter their newsletters and websites for 2021 award consideration. To ensure your affiliate's eligibility and success in the contest, review the following award new criteria and consider implementing necessary changes before the end of the year.
New to the 2021 awards, to submit an award entry and therefore qualify for an award, council and chapter newsletters (print or e-newsletter) and websites must meet the following criteria:
Use the current MOAA logo with registered trademark

®

(not TM).

Download the correct logo and find MOAA's brand book here.



Does not include partisan political content.

National MOAA has helpful information for members, leaders, and affiliates about prohibited activities, guidance on dealing with divisive issues, and more. Read more.


Does not use service logos.

Military service seals and logos are trademarks belonging to the individual services and not permitted for use in affiliate communications.
2020 Winners
MOAA awarded 210 five‐star awards and seven four‐star awards to 139 affiliates for 2020. Congratulations to all the winners! Download the full list in PDF format here.
About the Award
MOAA renamed the award in 2011 after Colonel Marvin J. Harris, USAF (Ret), Director of Public Relations from 1996 until 2011. Colonel Harris delivered effective communications to both military and civilian audiences.
Each year, national MOAA holds a communications award contest to identify those councils and chapters that do an outstanding job communicating with their members and community.
Communications Award Logos
Download the logos here (for most browsers, right-click the link and "save file as" to download).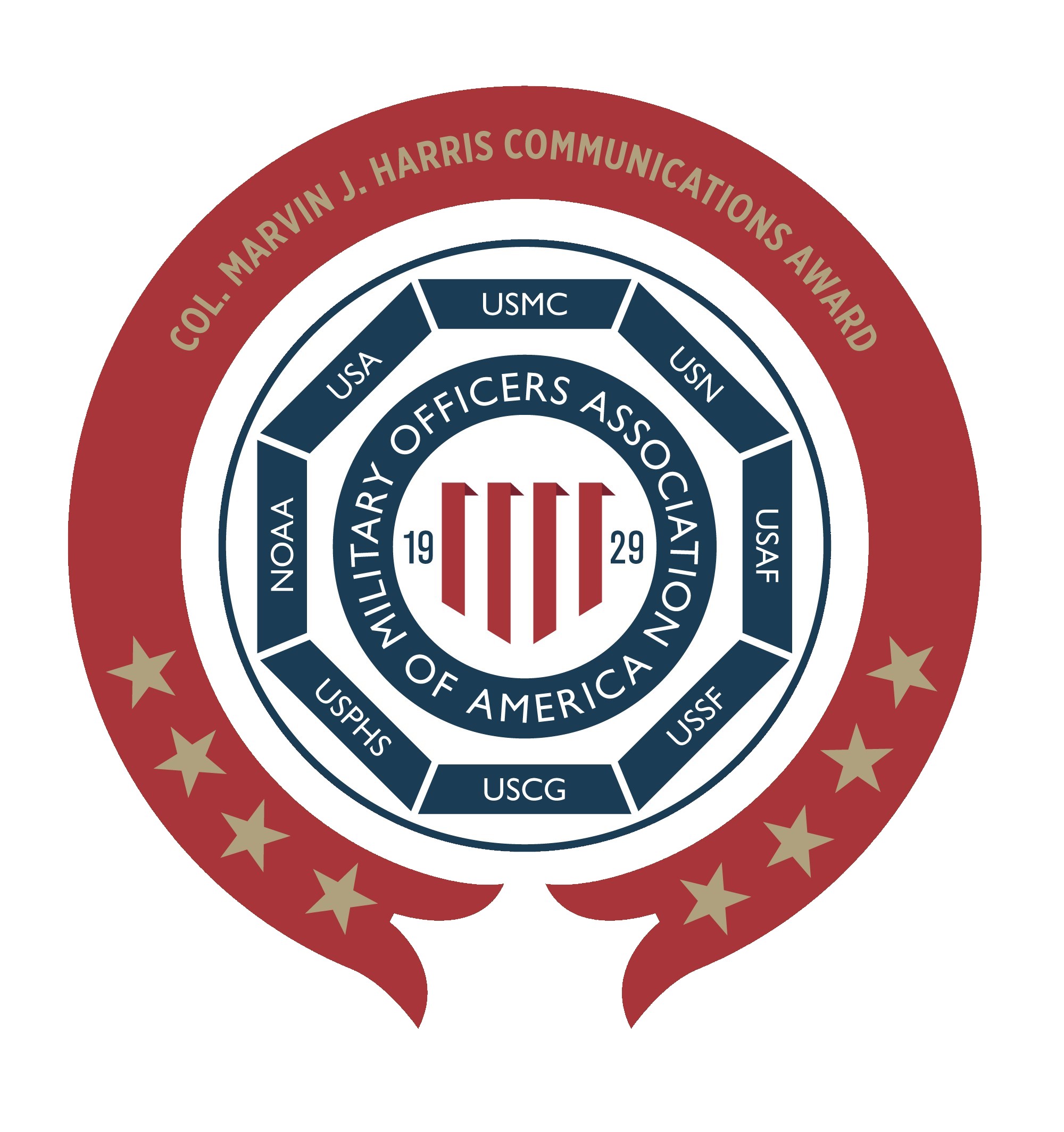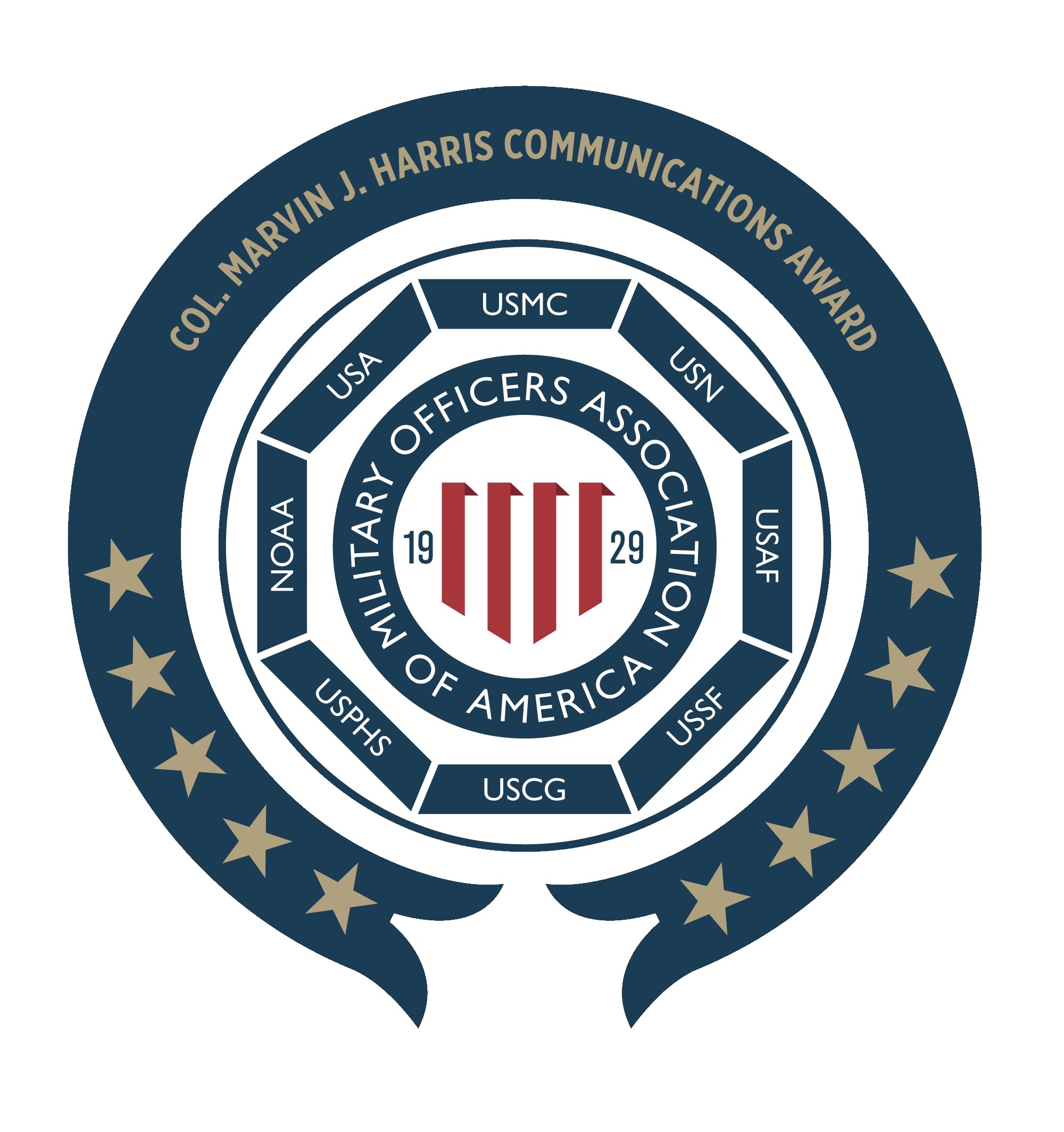 2019 Winners
Congratulations to the 104 councils and chapters that received five-star awards for their exemplary communication efforts and eight councils and chapters that received four-star awards for their outstanding efforts. Download the full list in PDF format here.
2018 Winners
Congratulations to our 2018 Col. Marvin J. Harris Communication Award Winners! View the complete list of winners (PDF) here.