MOAA's 2018 Holiday Gift Guide: Veteran-Owned Businesses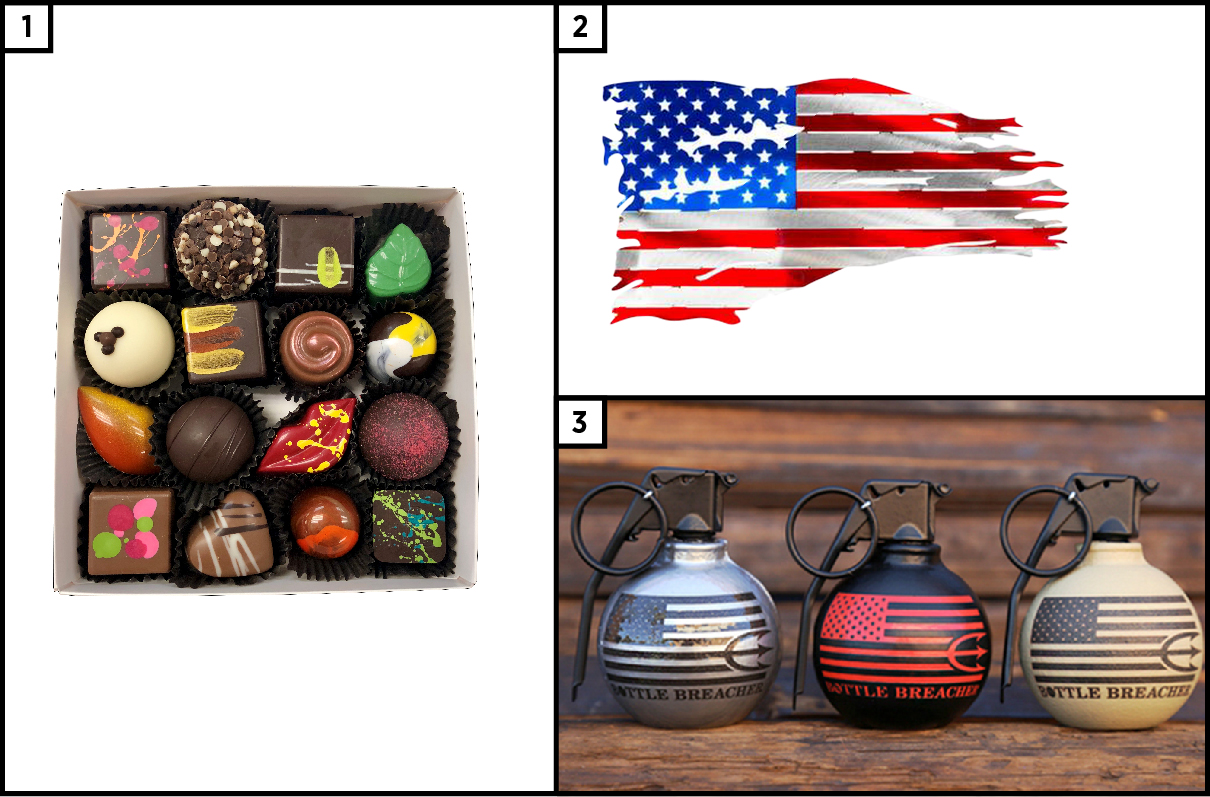 (Images courtesy of product manufacturers)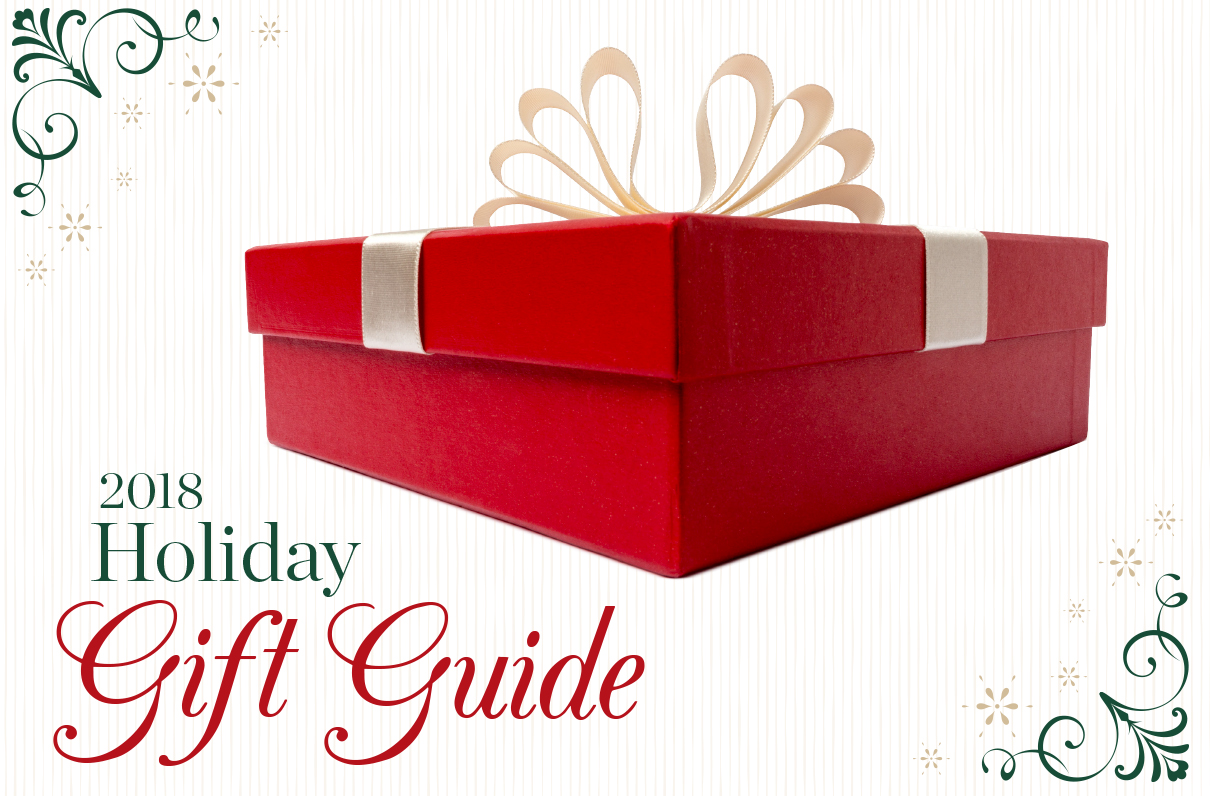 Editor's note: Below is one of the six sections of MOAA's 2018 Holiday Gift Guide. Click here for links to the rest of the guide.
Show your dedication to servicemembers past and present by supporting an entrepreneur who spent time in uniform. Here are picks for products invented, produced, or sold by veterans -- the numbers correspond to the images at the top of the page.
1. Handmade chocolates. Brandon Busch served as a heavy-lift helicopter pilot, but he was known to his fellow Marines as the "Candy Man" for making chocolates during downtime on combat deployments to Iraq and Afghanistan. Now, he owns Denver-based Lift Chocolates, which offers three product lines to satisfy your sweet tooth. Lift Signature Chocolates (pictured) are hand-painted using colored cocoa butter; prices start at $16, with a military discount available at checkout.
2. Patriotic decor. Show your patriotism with a steel American flag display for your home or office. The Distressed Battle Flag is the most popular item sold by Redline Steel, a steel manufacturing company founded by an Army National Guard veteran. The flag is coated with a special powder so it won't rust if you display it outside. Widths range from 18 inches to 3 feet. Prices start at $64; get a 20-percent discount by using code THANKYOU20 at checkout.
3. Military-themed bottle opener. Pop open a beer bottle with an opener shaped like a hand grenade from Bottle Breacher, a business started by a former Navy SEAL and his spouse that took off after an appearance on ABC's "Shark Tank." Grenades not your thing? Consider a custom-engraved opener made from a once-fired .50-caliber bullet casing or one of many other military-themed personalized options. Whatever you buy, enter the code MILMAG15 in the coupon code box at checkout for a 15-percent discount on orders through December.
Did you know that you can support the MOAA Scholarship Fund when you make Amazon purchases? Click here to specify MOAA's Scholarship Fund as your shopping beneficiary, then use smile.amazon.com for all future purchases. Your Amazon Prime Membership, shopping cart, and wish lists will all stay the same.