This Memorial Day, it will be my honor to lay a wreath during ceremonies at Arlington National Cemetery, which has marked this solemn occasion since its post-Civil War roots as Decoration Day in the late 1860s. Representing MOAA as an organization at the event brings great pride, but more than that, it marks a chance to pay tribute to all who've sacrificed for our nation.
Moments like these allow us to trace the lineage of those who've worn the uniform – to appreciate what it means to be part of this community, and to understand the demands of our chosen profession. We honor those who paid the highest price as we commit to continuing their legacy through our own service.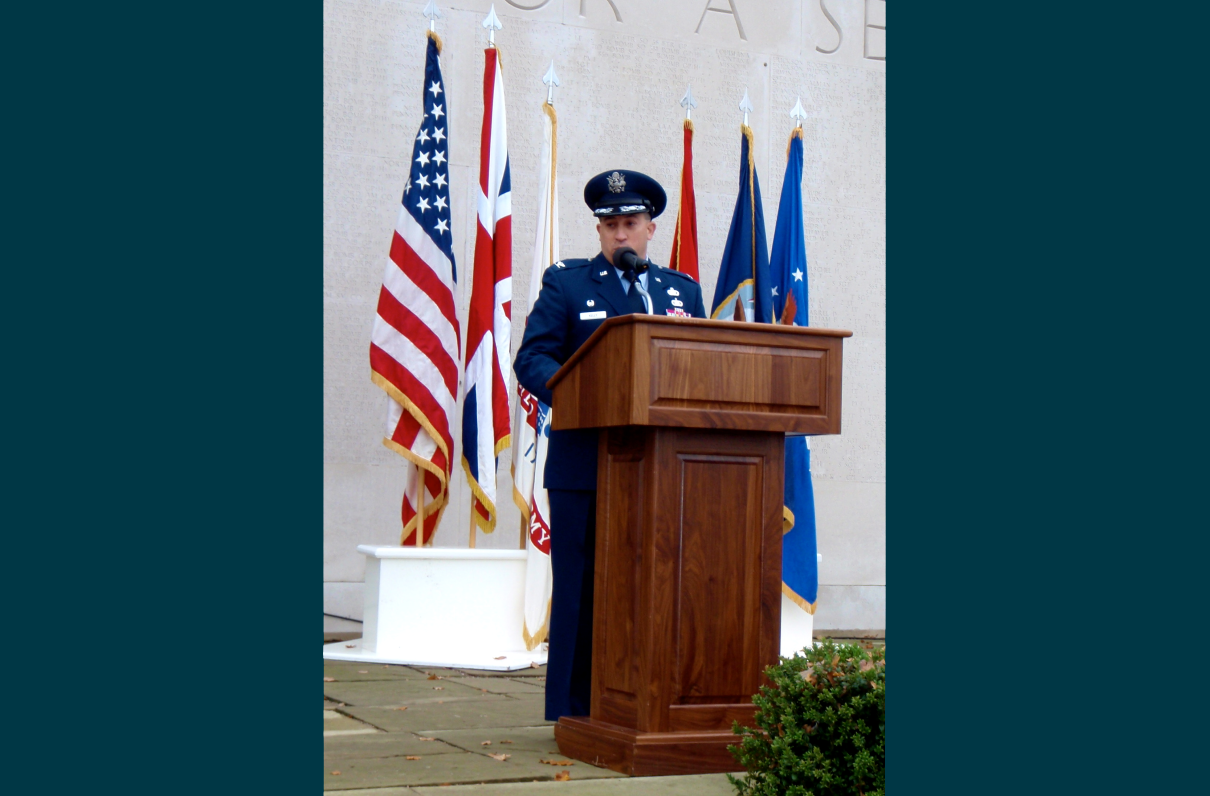 Then-Col. Brian T. Kelly, USAF, takes part in Memorial Day ceremonies at Cambridge American Cemetery and Memorial in England. (Courtesy photo)
At its core, MOAA exists to take care of those who serve and those who have served. In my first several months with the association, I've seen firsthand how hard our members work to make a difference in their communities and on a national scale. This is how the legacy of service moves forward. And as we take this Memorial Day to mourn those we've lost, we should all be filled with greater purpose to provide for current and future members of our entire uniformed services community.
We especially take this time to redouble our efforts on behalf of the survivors of the men and women we honor on this day. While MOAA's work runs the gamut of service-related issues and programs, I take special pride in what our association does on behalf of – and with amazing support from – surviving spouses. I look forward to continuing this work at all levels, and to the ongoing support these amazing spouses have shown me and my colleagues in Alexandria, as well as their steadfast work in hundreds of MOAA affiliates nationwide.
Whether you join me at Arlington, attend a ceremony in your hometown, visit the final resting place of a family member or fallen comrade, or simply pause to reflect on the meaning of the day amid family or community activities, please know our thoughts are with you as we honor the fallen together.
Support The MOAA Foundation
Donate to help address emerging needs among currently serving and former uniformed servicemembers, retirees, and their families.