(This article by Hope Hodge Seck originally appeared in the May 2023 issue of Military Officer, a magazine available to all MOAA Premium and Life members. Learn more about the magazine here; learn more about joining MOAA here.)
Tom Jacobs began what would be a 37-year Navy career in 1953 as an enlisted high school dropout on the destroyer escort ship USS Earl K. Olsen (DE-765) in the icy North Atlantic.
"We were always fearful of heavy seas, capsizing, because many had; there was always a chance of going down while chasing Russian submarines," Jacobs recalled. "And so I was doing that at 17 years old while my counterparts were trying to figure out what color socks to wear."
[RELATED: Ask Your Representative to Co-Sponsor H.R. 1413 | More About the Bill]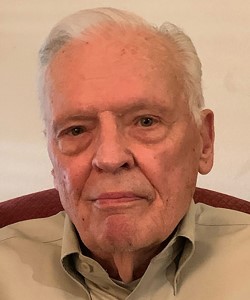 Now 87 and a retired commander, having earned a commission 22 years into his career, Jacobs, pictured, still has physical reminders of his service: a wrenched back and abdomen from a mission in which he had attempted to rescue a helicopter pilot who had ditched in the ocean and regular pulmonary checks following heavy and persistent exposure to asbestos without protection.
On the Olsen, it had been his job to clean the stuff off the walls of the ship's armor locker without so much as a face mask. It adds up to a permanent and total service-connected disability rating from the Department of Veterans Affairs.
Jacobs doesn't waste time on negativity about any of this; he remembers his time in the military with fondness and pride. But recent news about a pending rule that could cut him off from a long-awaited final benefit, he said, left him "shocked" and "shattered."
The Army, in cooperation with the Office of the Secretary of Defense, is in the final stages of enacting a rule that, once published, will drastically and immediately reduce eligibility for in-ground burials at Arlington National Cemetery (ANC) in Virginia. Intended to address the increasingly limited space at the cemetery and secure burial availability "well into the future" in keeping with a congressional mandate, the rule changes have a cruel outcome: They exclude millions of veterans, including those with invisible wounds; those who took great risks in places like missile silos and on submarines but didn't serve directly in combat; and nearly every woman who has worn the uniform.
[MEMBER-EXCLUSIVE DOWNLOAD: Your Guide to Military Burials]
For Jacobs, that means the plans he's been making with his wife for the past 12 years to be buried at ANC could be nullified because he'd no longer be eligible. The proposed eligibility restrictions' focus on ground combat and combat awards favor soldiers and Marines over their counterparts in the other military services and do not account for the many veterans whose earned combat awards were overlooked or greatly delayed.
With time running out to stop the rule change from moving forward, concerned veterans are seeking champions in Congress who can shepherd through an alternative, more equitable, solution.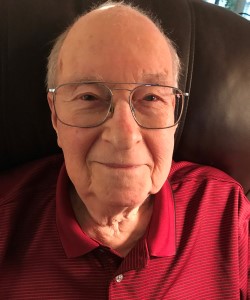 "I think Arlington is a national treasure, and the folks there, military and civilian, are impressive, and it would be an honor to go there after our death. So it remains a considerable disappointment to my wife and I that we may not be able to be buried there."
Col. Roy Walker, USAF (Ret)
Legislation to protect uniformed services burial benefits was introduced by Reps. Lisa McClain (R-Mich.) and Chrissy Houlahan (D-Pa.) March 7 in the House. The Expanding America's National Cemetery Act (H.R. 1413) would preserve the option for equivalent military honors that are now available at ANC.
The proposal to strip ANC eligibility from millions of veterans stems from a practical problem: The cemetery, just across the Potomac River from Washington, D.C., is not large enough to satisfy anticipated burial demand for eligible veterans.
Since opening in 1864, ANC has seen the burials of more than 400,000 men and women, including two U.S. presidents and first ladies. Today, there are roughly 73,000 burial spaces available and more than 23 million veterans and currently serving troops who could, in theory, request them, according to a briefing presented at an Arlington National Cemetery Advisory Council meeting in November 2022.
Without a change, according to cemetery officials' projections, ANC will have to close for burials by 2041 — just under two decades from now.
Buying Time
A broadly supported expansion project is, however, expected to buy the cemetery some time. The Southern Expansion, as it's called, would extend ANC's boundaries an additional 37 acres into the parcel of land surrounding the U.S. Air Force Memorial.
The fifth expansion since the cemetery's opening (the last was in 2017), the project would create at least 80,000 burial spaces and push the anticipated capacity-based closure date into the 2060s. It would also add a new columbarium, or funeral urn storage vault; a cemetery operations complex; and a visitor education center for the adjacent 9/11 Memorial on the grounds of the Pentagon.
"We have served with an unwavering faith and trust that our final formation in uniform will follow tradition and be a funeral service with honors at ANC when we join our fellow veterans in peace. This has been an implied benefit, based on faith, trust, and tradition, but a breach of that faith and trust and a break in tradition will soon occur unless Congress takes timely and decisive action."
Col. Peter O'Connor, USA (Ret)
Col. Thomas Austin, USA, ANC's director of engineering, said during the advisory council meeting that cemetery officials expect a contract award to build the operations complex this spring, with completion of the project expected in spring 2028.
But this expansion won't go far enough to meet the "well into the future" requirement for cemetery sustainment included in the FY 2019 National Defense Authorization Act, officials say. They interpret that as at least 150 more years of burial space availability, which, they say, necessitates the new eligibility rule.
If finalized, which will happen after DoD approves a final draft and it's subsequently approved by the White House Office of Management and Budget and published in the Federal Register, the rule would limit eligibility for in-ground burials to those killed in action or in combat-related incidents; prisoners of war; and those who have received the Purple Heart or an award at or above the level of the Silver Star. Not all awards above Silver Star are given for actions involving combat or valor.
The new rule would exclude veterans who have secured a military retirement and those who died on active duty but not in combat, two groups currently eligible. Veterans in those groups could still request to have their ashes stored above ground in an urn (provided, in the case of active duty deaths, that the veteran had completed at least two years of service). That will reduce the prospective eligible burial population to the tens of thousands — enough, according to projections, to keep the cemetery open for burials beyond the year 2170.
But critics of the change say that's not a satisfactory solution — or the only possible fix for the current predicament.
"The secretary of the Army and the committee the Army set up need to find a different way to extend the life of Arlington National Cemetery and not do it by taking rights away from people. America has an ethical and moral obligation to stand by the conditions under which brave men and women serve this great nation."

Former Spc. 5 John Kelley, USA
Location or Longevity?
Lt. Col. Mark Belinsky, USA (Ret), MOAA's director of Government Relations for Currently Serving and Retired Affairs, has been at the forefront of efforts to raise awareness about the impending change and push for a different solution. When veterans who risk losing their eligibility learn of the proposed rule, he said, the response is sometimes heartbreaking.
"You get … calls from folks, especially Vietnam-era veterans, and they're in a hospital or a nursing home, and they'll say, 'Hey, Mark, I've had this in my will for 30 years,' " Belinsky said, referring to the wish to be buried at ANC. "'And I'm supposed to get chemo tomorrow, and it makes me feel awful. Should I just start skipping my chemo appointments so I can hurry up and die?'"
Belinsky said he's received several calls of this nature from veterans who say they'd sacrifice a chance at a longer life in order to hold on to the cherished burial benefit. For Vietnam veterans, many of whom received derision and scorn upon returning to the U.S. rather than a grateful welcome home, the news about the proposed rule change can be especially hard to take.
"Imagine a Vietnam veteran who deployed to Vietnam three times and received several Bronze Stars for valor and the Air Medal, and was in significant combat, and then served 30 years, throughout the Cold War," Belinsky said. "Imagine telling that guy he's no longer eligible, because he didn't receive a Silver Star. That's hard to imagine, because those folks were not welcomed home very well at the end of that conflict."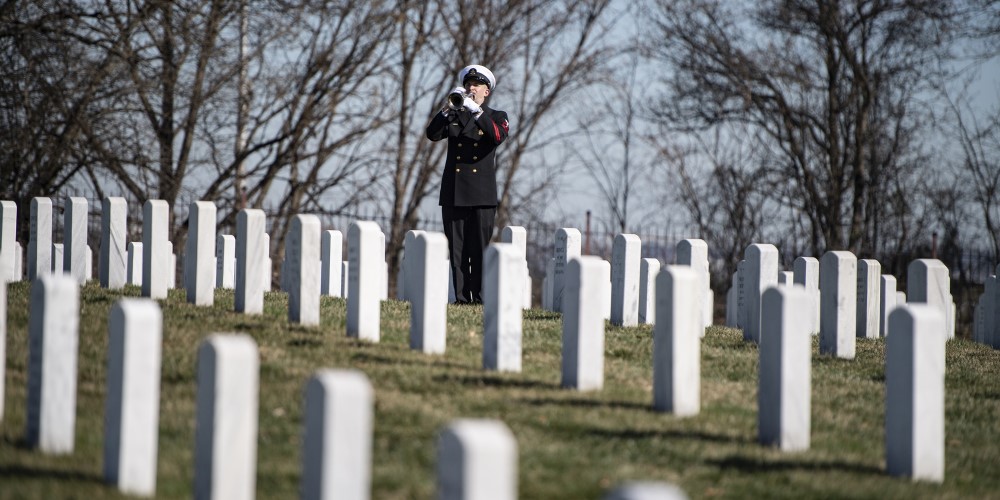 Photo by Elizabeth Fraser/Army
Lt. Col. Robert Quinn, USA (Ret), is one such Vietnam veteran, who cares so much about making ANC his final resting place that he had it written into his will. He remembers being blown through the side of a bunker in Dak To, Vietnam, in 1967 but telling the medic who bandaged his face not to bother with paperwork for a Purple Heart. In the 4th Infantry Division, where he served, they just didn't put in for "minor" things like that.
When he returned home to California in 1968, he remembers Americans throwing garbage at him and other homecoming troops as they came down the ramp, an act of disdain that he found mystifying and sad. Earlier in his career, while serving on a burial detail at the Buffalo Defense Nike Battery at Fort Niagara, he'd had the chance to render solemn final honors to veterans of World War I, to make sure they received the last salute they'd earned.
"That's the kind of funeral that I wanted in Arlington," he said. "And they told me, for years, that's where I'd be buried."
For veterans like Jacobs and Quinn, who've staked longtime hopes on burial at ANC, alternatives like a regional veterans cemetery or having their ashes stored in the Arlington columbarium don't feel like a satisfactory solution. They wonder about the logic of cutting off veterans who have anticipated this final honor for decades to make room for Americans who haven't even been born yet.
Finding a Solution
To address the capacity issue without disenfranchising millions of veterans, MOAA supports the Expanding America's National Cemetery Act. This bill, which has bipartisan support from McClain, Houlahan, and Sen. Richard Blumenthal (D-Conn.), would require the secretaries of defense and Veterans Affairs to work together to come up with a proposal to transform an existing VA-run national cemetery into the next ANC that will be able to offer equivalent ceremonial honors that could include the casket team, bugler, and where applicable, the military escort and color guard.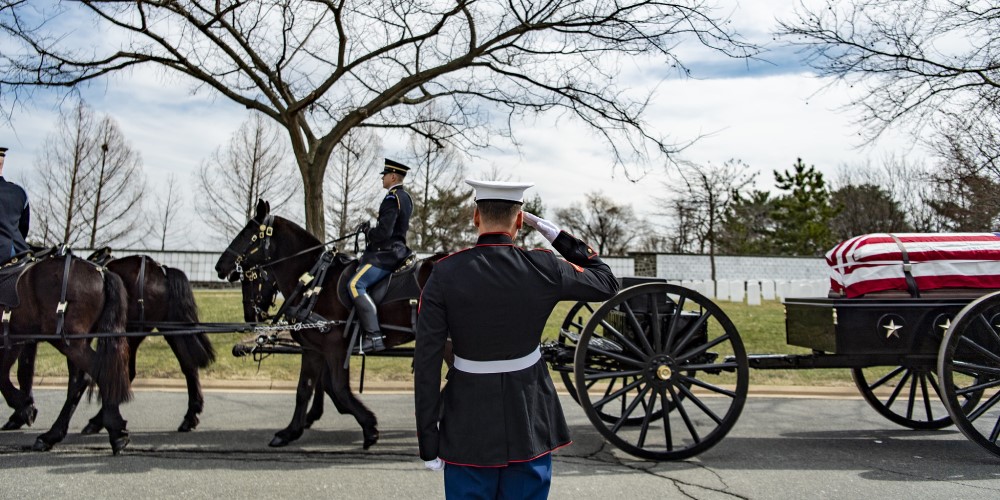 Photo by Elizabeth Fraser/Army
These ceremonial elements, as well as Arlington's name and reputation, distinguish the cemetery from the 155 veterans' cemeteries across the nation that are maintained by the VA.
With a new session of Congress having begun at the start of 2023 and key leadership and committee positions changing hands, Belinsky believes now might be a pivotal time for the legislation to find a Republican champion in the Senate to be the bill's co-sponsor.
"You start to think about the impact (of the exclusion rule) on World War II and Korea veterans, who are also not protected, so that does strike a nerve," he said. "And I know we've just got to get legislation introduced. I think that with the new Congress, there's a good opportunity to engage those members of the Senate Armed Services Committee."
It's not entirely clear how much time remains to pass the needed legislation. John Harlow, media relations officer for ANC, told Military Officer the Army was now working with the Pentagon to develop the final Arlington eligibility rule "in accordance with federal rulemaking procedures."
"Throughout the rulemaking process, we have taken into consideration the importance of burial at ANC to members of our veteran community," he said. Harlow also noted ANC had surveyed more than 230,000 people in the course of developing the rule. According to briefing slides, 76% of those surveyed favored revising eligibility to keep the cemetery open.
From the 1,965 people who weighed in on the proposed eligibility criteria, though, responses are less favorable: According to the slides, 45% opposed the change, 51% were neutral, and just 4% supported it.
Belinsky said he has met with other groups, including the Secretary of the Navy's Retiree Council, and believes support for an alternative solution to reducing the benefit is growing. Certainly, more leaders in the veterans' community are taking up the call to stop the rule from moving forward.
Overlooked and Left Out
Capt. Lory Manning, USN (Ret), director of Government Relations at the Service Women's Action Network, is among them. Manning, who is currently eligible for an ANC burial herself, noted the rule comes as many of the nation's treasured World War II veterans are reaching the end of their lives.
The nation has, in fact, shown an interest in ensuring those who served honorably in that war receive fitting honors: In 2016, Congress passed legislation that would allow the remains of the Women Airforce Service Pilots, or WASP, to be buried at ANC. The Army had retracted that burial right in 2015, citing space concerns, prompting congressional intervention.
"We're saving space for people who aren't going to be born for 120 years at the expense of people who had been promised this," Manning said.
Soldiers conduct modified military funeral honors in 2021 for Miriam Rivkin, who served as a private in the U.S. Army Air Forces. (Photo by Elizabeth Fraser/Army)
The rule's exclusionary effect on women is particularly troubling, she said. Women weren't permitted to serve in combat aviation roles until 1993 and didn't gain access to all ground-combat specialties until 2016. As a result, there are only two living female Silver Star recipients and, at most, a few hundred Purple Heart recipients.
"It leaves women almost entirely out of it, particularly the older crowd, the ones who served as nurses in Vietnam or the Korean War," Manning said. "Because women were banned from combat, they have a double whammy."
As president of the Military Women's Memorial at ANC, CW5 Phyllis Wilson, USA (Ret), sees the neat rows of white gravestones every day. Despite her 37 years in the Army as a military intelligence voice intercept operator, she, too, will be ineligible for burial if the new rule passes.
"It's hard, because I work at the entrance to Arlington National Cemetery," she said. "It just feels kind of sad. I see all the markers. I visit them. I say their names. I talk to them. So yeah, it feels a little strange."
Col. William Campenni, USAF (Ret), who flew fighter jets, said he worries about another potential inequity: troops who performed acts of battlefield heroism but never got written up for an award at the time on account of racial bias or some other factor. The Pentagon has conducted a series of historical award reviews and implemented an automatic review policy in 2019 to improve fairness, but the military continues to identify long-overlooked heroes.
In the future, a delayed valor medal could mean the difference between rating a burial plot at ANC or not. Then, he said, there are those who brave great unseen daily risks while maintaining the nation's nuclear weapons — risks requiring as much courage as battlefield combat.
"Those people who sit in the silos, they're the ground zero targets for the next war. Or the guys in submarines that are floating around for years, waiting for the whistle to go off ," Campenni said. "They are not in a position where they could ever be recognized for their service as far as Arlington's concerned."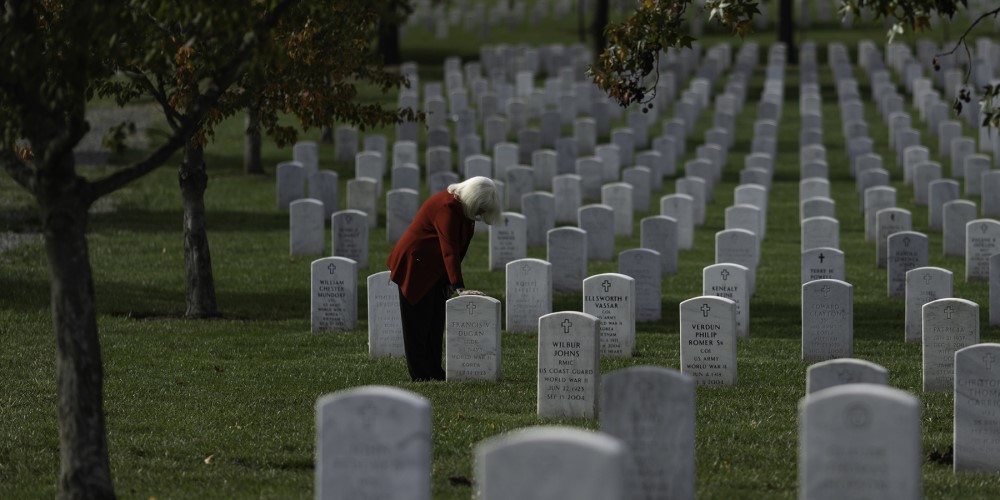 Capt. Kathleen Dugan, USN (Ret), visits the grave of her father, a Navy veteran of World War II and Korea. She is fighting against proposed rule changes at ANC. (Photo by Mike Morones/MOAA)
For all these veterans, it's hard to put into words exactly what the cemetery means to them. It's a pilgrimage, a sacred place, and a final symbol of the nation's gratitude.
"It means a loss of something," Manning said of the pending exclusion. "It's just something that I've taken for granted, and I could lose. Seeing what that funeral ceremony is like at Arlington, it doesn't take away people's grief, but it lets them know that their relative was appreciated."
Capt. Kathleen Dugan, USN (Ret), who said she's taking every opportunity to speak out against the change, said it's also about a loss of trust in the military to which she gave three decades of her life.
"I used to recommend people to the service very easily," she said. "I can't do that anymore. And I think that's a shame, because the military has always risen to the highest level of service to our country. We never stopped serving. And we never will."
Hope Hodge Seck is a writer on military issues who is based in the Washington, D.C., area.
Military Officer

Magazine
Discover more interesting stories in MOAA's award-winning magazine.