I first became aware of credit card rewards programs a few years ago, when my "cash back" card rewarded me a penny for every dollar charged – and I applied it toward the monthly credit bill.
But there's much more to it, especially for those looking to travel. If you're savvy and fiscally responsible, your wanderlust and your thriftiness may go hand in hand.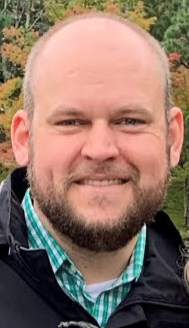 Before they became experts on credit card rewards, Derrick Dye, pictured, and his wife, Sarah, were just "very frugal," he told MOAA in a recent interview. Now, the son of an Army veteran regularly flies first class internationally and stays in luxury hotels, and all for practically free.
Reward-Point Basics
Dye's Travel on Points website offers tips for maximizing your rewards, either for travel or to earn the most cash back on your purchases. The first tip: If you can't pay your credit card bill(s) on time, in full, each month, any points or savings you rack up will be washed away by interest.
[RELATED: Mid-Year Tax Moves: Retirement and Charitable Giving]
"This game is not for those who don't have their financial house in order," said Dye, who along with his wife is a Maryland-based attorney. "You should NOT be in debt."
If you're thinking about playing the "game" – Dye compares it to strategy games like chess – here are some tips to consider:
Know the rules.

Large credit card-issuing banks (Chase, for example), won't allow users to apply for more than five personal cards over a 24-month period – what's known as the "5/24 rule." Some business cards may count toward that total, but being an authorized user on someone else's account typically doesn't. Learn your 5/24 status via a copy of your credit report, which you should be checking annually regardless; get a free copy every year from each credit reporting agency at annualcreditreport.com.


Know the benefits. Watch for card perks that go beyond points – some offer access to airport lounges, annual travel credits, free Global Entry/TSA precheck, or other features. Others may come with trip insurance or similar protections. And thanks to the federal Fair Credit Billing Act, all cards can give protection against fraud other methods of payment don't.
Know the cards. Information on each card's reward offerings is available on Dye's site and many others, but be sure to be thorough in your research. Some cards require you to spend a certain amount of money in a certain time to earn a sign-up bonus, for example.



Know your advantages.

Active duty military members and their families are uniquely positioned to benefit from credit card reward offers: Because of the wording of the Military Lending Act, which caps interest rates at 36%, most credit card companies choose to waive annual fees, although it is a good idea to ask before applying.
[RELATED: 'Feeding Our Paycheck to the Pumps': Troops, Families Deal With Inflation]
Won't This Hurt My Credit Score?
When asked whether playing the travel rewards "game" can negatively impact consumers' credit scores, Dye insists that notion is based on old beliefs.
As long as you make payments on time, don't carry balances, and don't close your oldest credit card, opening new cards shouldn't be an issue, he said.
"In fact, when you open a new card, your amount of available credit goes up and your credit utilization (the percentage of your available credit that you are using) goes down, so it will actually improve your score," Dye added.
Getting Organized
This hobby can take some time and some organization – most aficionados use spreadsheets to track their cards and their rewards – but there is a potential for a huge payoff. Savvy consumers typically measure the value of the rewards they get, whether they be free hotel nights or free business class flights, by the dividing the cash value of the reward by the number of points required to redeem it.
Any time that point value is over 1, it's more advantageous to use points to redeem the reward (rather than just paying cash for it). The higher the number, the greater the value.
A personal example: I just made my first big redemption – a room at a New York City hotel this fall that runs nearly $700 a night, even with a military discount. I snagged it for 25,000 points, giving me a value of over 2.67. More importantly, I'm not coming out of pocket for this hotel stay, and I'm staying somewhere I could normally never afford.
I think this is a game I may enjoy playing.
A MOAA Premium Membership Comes With Many Benefits. Are You Taking Advantage of Them?
Visit our Member Value web page to see just how many benefits are waiting for you.
Then start using them.