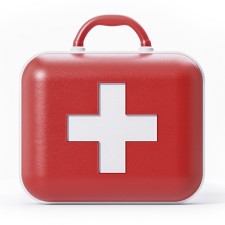 MOAA's TRICARE Toolkit provides insight and tips for navigating your TRICARE benefits. Have a question or suggestion for an upcoming column? Email beninfo@moaa.org. Read other TRICARE Toolkit columns at MOAA.org/tricaretoolkit.
Approximately 15,000 community pharmacies left the TRICARE retail pharmacy network on Oct. 24, forcing many military families to either pay the full retail price or find an alternative source for their prescription medication needs.
[TAKE ACTION: Help MOAA Fight Cuts to the TRICARE Pharmacy Network]

Meanwhile, here are some tips to help navigate the switch. To transfer a prescription, beneficiaries can:
Take their prescription bottles to another participating pharmacy in the network. The pharmacist there will contact the previous pharmacy and transfer the prescription.
Call the new pharmacy and ask the pharmacist to obtain the prescription information from the old pharmacy.
Ask their doctor to send the prescription information to the new pharmacy.
Switch eligible medications to home delivery.
[ONLINE SEARCH: Find an In-Network Pharmacy]
Home Delivery
If you decide to use home delivery, you have several options: Doctors can submit prescriptions electronically. You may also transfer prescriptions on the Express Scripts website, by using the free mobile app, or by calling (877) 363-1303. If a copayment is required, you will receive an invoice.
Ordering prescriptions by mail allows beneficiaries to receive 3 times (90 versus 30) the supply, sometimes for a reduced cost.
Filing Claims
Beneficiaries who continue to use an independent pharmacy that has left the TRICARE network (or any non-network pharmacy), will have to pay upfront for their prescription medications.
To file a claim for partial reimbursement for prescriptions filled at a non network pharmacy, you can:
Submit a claim online via your Express Scripts account.
Submit a claim through the mail.
Note: You must file your claim with TRICARE within one year from the date you filled your prescription. Also, reimbursements are subject to deductibles, out-of-network cost shares, TRICARE formulary status, and applicable copayments.
Have More Questions About Your Health Care Benefit?
MOAA's TRICARE Guide answers some commonly asked questions.