By Contributing Editor Blair Drake
The South Central Florida Chapter donated over $10,000 in toys — including 22 bicycles — to their local Salvation Army this month to ensure children in their area have a special Christmas. This is the sixth year the chapter has supported the Highlands County Salvation Army's holiday toy drive. Local families who are struggling and need support with providing gifts for their children can contact the Salvation Army for assistance.
"The need in our community is significant, especially this year, so we're very proud of this program," said chapter President Col. Mike Borders, USA (Ret).
Chapter Vice President Former Army Capt. Glenn West, and his wife, Pam, coordinated the effort and started in late summer collecting and storing new toys from chapter members as well as the RE/MAX Realty Plus where Pam West works and the Avon Park Service Club, of which chapter newsletter editor Col. Bob Brooks, USAF (Ret), is a member.
Chapter members also supported the Salvation Army's Angel Tree program and purchased Christmas wish-list items for 60 "angels."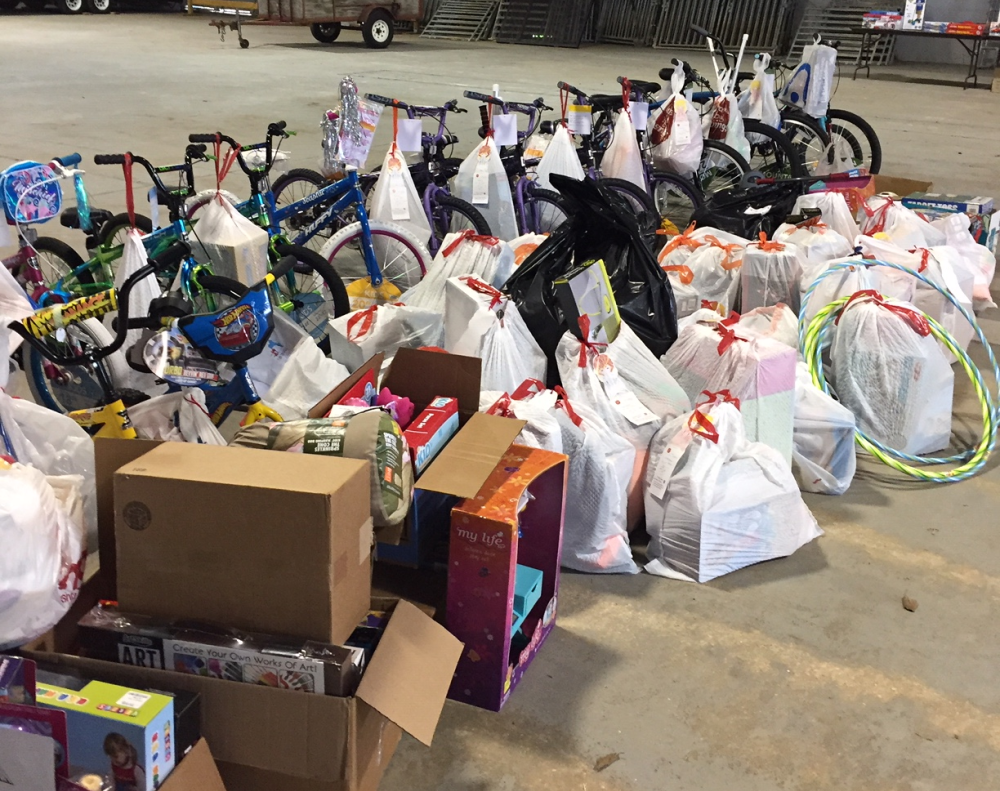 A look at some of the good cheer on its way to children this Christmas, courtesy of donations by members of MOAA's South Central Florida Chapter. (Courtesy photo)
Borders said the goal is to make sure all children have something special to open on Christmas morning. He relates the value of this and other chapter community-service projects to a lesson from his favorite movie. "It's kind of like the movie It's a Wonderful Life," Borders said. "Absent George Bailey, all these important moments didn't happen. If there were no MOAA chapter here, who would have provided the toys for the kids? Making a difference and giving back … are what make most chapter members want to belong."
Blair Drake is a contributing editor for MOAA and lives in Souderton, Pa. She previously served on the editorial team of Military Officer magazine for nine years.